Live Webinar
Strategically Empowering Employee Wellbeing and Belonging
In the past year, belonging at work has become an increasingly popular topic of conversation for HR and business leaders. In fact, it ranked as a top topic on the Deloitte 2020 Global Human Capital Trends survey, with 79% of organizations considering it important for their success.
The problem is, just one in five employees feels a strong sense of wellbeing at work. With the 'Great Resignation' still in its infancy, what can we do today to ensure we build incredible teams rooted in belonging and wellness for the months and years to come?
In this fun, engaging, and insight-filled webinar, you'll hear from workplace expert Eric Termuende as he shares incredible findings from the Achievers Workforce Institute Culture Report on Belonging at Work. He'll share insightful actions that can be done budget-free and immediately.
Join us to learn:
The risks to employers from low wellbeing and high stress
How to fix the HR-employee disconnect
The close relationship between wellbeing and retention
The important role of recognition as a protective factor
Speakers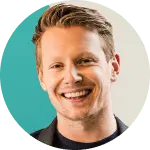 Eric Termuende
Author, HR Expert and Co-Founder, NoW of Work Inc.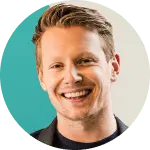 Eric Termuende
Author, HR Expert and Co-Founder, NoW of Work Inc.
Eric Termuende is a globally-recognized thought leader, author, and keynote speaker on building tomorrow's greatest places to work. Eric has surveyed and interviewed thousands of leaders about what it takes to create teams that not only win, but enjoy their time at work.
Eric deeply understands the next generation of workers and how to attract and retain the right talent. As co-founder of NoW of Work, Eric advises industry-leading organizations, institutions, and associations on future-proofing their teams, talent management, and rehumanizing the workplace. His best-selling book "Rethink Work" has become a must-read for today's leaders and is available wherever books are sold. Recognized as one of the Top 100 Emerging Innovators under 35 by American Express, his ideas have been featured in Forbes, Thrive Global, The Huffington Post, The Globe and Mail, and more.