Live Webinar
The Evolution of Connection and Need for Belonging
Just over 300 years ago, 98% of people globally were somehow involved in the production of food. Today, about 2-3% of the population is involved in that same practice, yet we produce more food than we ever have before. In that time, how we work, where we work, when we work, and even why we work has changed significantly. When we look just a few generations back, how we socialized and communicated looked a lot different; we didn't have thousands of followers on line, we may have only had a few great friends.
Fast forward to the workplace today and think of the apps, tools, and technology we use to communicate. While we may be more 'connected' than we have been before, studies show that we have never been more alone than we are now.
Join us to learn:
The evolution of communication
How to enable people to be their best because they want to be and don't feel pressured to be
How to reverse the 'disconnection' trend we're experiencing
Speakers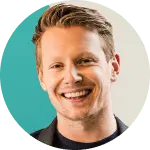 Eric Termuende
Author, HR Expert and Co-Founder, NoW of Work Inc.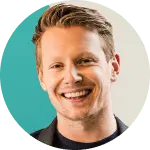 Eric Termuende
Author, HR Expert and Co-Founder, NoW of Work Inc.
Eric Termuende is a globally-recognized thought leader, author, and keynote speaker on building tomorrow's greatest places to work. Eric has surveyed and interviewed thousands of leaders about what it takes to create teams that not only win, but enjoy their time at work.
Eric deeply understands the next generation of workers and how to attract and retain the right talent. As co-founder of NoW of Work, Eric advises industry-leading organizations, institutions, and associations on future-proofing their teams, talent management, and rehumanizing the workplace. His best-selling book "Rethink Work" has become a must-read for today's leaders and is available wherever books are sold. Recognized as one of the Top 100 Emerging Innovators under 35 by American Express, his ideas have been featured in Forbes, Thrive Global, The Huffington Post, The Globe and Mail, and more.