Live Webinar
The Great Recognition: How to Build a Thriving Culture to Win in the Future of Work
Whether the headlines are dominated by The Great Resignation or an impending recession, there is one thing that is for sure: the future of work is wildly uncertain. How is it, then, that we build a team that is resilient, engaged, and capable of doing their best work not because they feel that they have to, but because they want to? The answer is recognition.
In this engaging, inclusive, and research-guided presentation, hear from workplace expert Eric Termuende as he walks us through Achievers Workforce Institute's 2022 State of Recognition report and gives us actionable, practical tips to build a culture of recognition and thrive in times of uncertainty.
Join us to learn:
Tips to enhance recognition remotely
How to attract new talent with recognition
Strategies for driving commitment, productivity, and engagement
The one thing more important than salary when it comes to retention
Speakers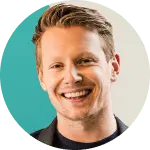 Eric Termuende
Author, HR Expert and Co-Founder, NoW of Work Inc.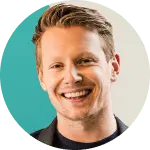 Eric Termuende
Author, HR Expert and Co-Founder, NoW of Work Inc.
Eric Termuende is a globally-recognized thought leader, author, and keynote speaker on building tomorrow's greatest places to work. Eric has surveyed and interviewed thousands of leaders about what it takes to create teams that not only win, but enjoy their time at work.
Eric deeply understands the next generation of workers and how to attract and retain the right talent. As co-founder of NoW of Work, Eric advises industry-leading organizations, institutions, and associations on future-proofing their teams, talent management, and rehumanizing the workplace. His best-selling book "Rethink Work" has become a must-read for today's leaders and is available wherever books are sold. Recognized as one of the Top 100 Emerging Innovators under 35 by American Express, his ideas have been featured in Forbes, Thrive Global, The Huffington Post, The Globe and Mail, and more.