Live Webinar
Better Quality of Life = Better Quality of Business
Retaining highly talented, uniquely successful, and undeniably loyal employees boils down to one simple, yet often forgotten rule: You must acknowledge your people. Leaders who think retention is about glamorous development miss the mark. They must instead, create value through serving their customers and communities. The core of every business is different, but having great people is essential across the board, industry to industry.
When leaders care about their employees' lives, they foster a culture of caring during work hours, too. The best bet? Focus on retention by finding what will keep your people around. Have conversations and really care about them, seek to understand each employee, and then, leaders can put things in place to get the results they want to achieve.
The Humanity Component is central to seeing things differently because of the care leaders provide. Listening to employees' struggles and acknowledging that their survival mode is unique gives leaders the opportunity to improve the quality of life for now and in the future.
Increased leadership awareness of individual motivations and goals creates ideal ways for employees to work for themselves and their dreams, doing whatever it takes to make things happen (for the business and its customers, too), which results in unbounded engagement in their lives, on and off the clock.
Join us to learn:
Learn valuable ways to make your business THE place where people want to work - people who will help the business grow -- and help clients achieve results.
Speakers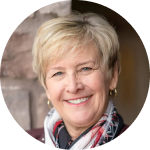 Mary Miller
CEO, JANCOA Janitorial Services Inc.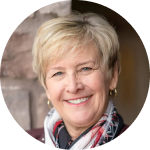 Mary Miller
CEO, JANCOA Janitorial Services Inc.