Live Webinar
When AI Isn't the Answer Ensure Those Critical Soft Skills Don't Perish
Wherever you look—the World Economic Forum's 'Future of Jobs' Report, Royal Bank of Canada, McKinsey, etc.—it is becoming increasingly clear that to succeed in the workplace of the future, soft skills must be developed. Especially for leaders. We're living in an 'instant economy' fueled by accessibility to information in a way we've never experienced. As leaders, we need to be better active listeners, problem solvers, critical thinkers, dynamic speakers, managers of time, and learners. We need this for employees, as well. As we become more educated about AI and other technological advancements, and with a workforce weaned on video games, we cannot overlook the critical need to develop soft skills.
The problem, though, is that the traditional tips to be better active listeners is to 'make eye contact, give nods of affirmation, ask questions, sit still.' These tips are frustratingly elementary- even motherly. We don't even have a way to assess soft skills, let alone how to improve them. How can we measure what we can't set a baseline for and don't know how to measure?
Join us to learn:
Three best practices to boost soft skill development amongst team members
How to proactively create a sense of belonging in the workplace
How to mitigate poor short turnover and high tenure
What employees need to feel in order to be their best at work
How to uncover myths about engagement in 2019
How to identity which environments people will thrive in and what story to tell to attract others
Speakers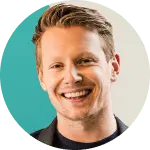 Eric Termuende
Author, HR Expert and Co-Founder, NoW of Work Inc.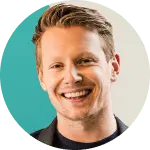 Eric Termuende
Author, HR Expert and Co-Founder, NoW of Work Inc.
Eric Termuende is a globally-recognized thought leader, author, and keynote speaker on building tomorrow's greatest places to work. Eric has surveyed and interviewed thousands of leaders about what it takes to create teams that not only win, but enjoy their time at work.
Eric deeply understands the next generation of workers and how to attract and retain the right talent. As co-founder of NoW of Work, Eric advises industry-leading organizations, institutions, and associations on future-proofing their teams, talent management, and rehumanizing the workplace. His best-selling book "Rethink Work" has become a must-read for today's leaders and is available wherever books are sold. Recognized as one of the Top 100 Emerging Innovators under 35 by American Express, his ideas have been featured in Forbes, Thrive Global, The Huffington Post, The Globe and Mail, and more.