Live Webinar
Best Practices in Employee Recognition and Creating an Optimal Culture
Praise and recognition are essential to an outstanding workplace to drive employee engagement. A well-implemented employee recognition program has the power to impact many aspects of a business including engagement, retention, productivity, morale, and purpose. Ask yourself how important is employee recognition to your company? Because right now there is at least one of your employees who is considering or planning to call it quits or is completely disengaged. Meanwhile, engaged employees are beneficial for workplaces in every way: they're higher performers, they're connected and committed to their company, and they're willing to go above and beyond their role.
Join us to learn:
Insights from an industry expert and best-selling author.
The latest industry data points for employee engagement.
Next steps for engaging your workforce with a well-implemented recognition strategy.
Speakers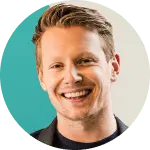 Eric Termuende
Author, HR Expert and Co-Founder, NoW of Work Inc.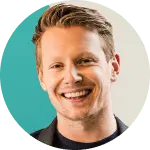 Eric Termuende
Author, HR Expert and Co-Founder, NoW of Work Inc.
Eric Termuende is a globally-recognized thought leader, author, and keynote speaker on building tomorrow's greatest places to work. Eric has surveyed and interviewed thousands of leaders about what it takes to create teams that not only win, but enjoy their time at work.
Eric deeply understands the next generation of workers and how to attract and retain the right talent. As co-founder of NoW of Work, Eric advises industry-leading organizations, institutions, and associations on future-proofing their teams, talent management, and rehumanizing the workplace. His best-selling book "Rethink Work" has become a must-read for today's leaders and is available wherever books are sold. Recognized as one of the Top 100 Emerging Innovators under 35 by American Express, his ideas have been featured in Forbes, Thrive Global, The Huffington Post, The Globe and Mail, and more.