Live Webinar
Optimizing Workplace Culture
Attracting and retaining top talent isn't easy. Competition is fierce, unemployment hasn't been this low since the second world war, and perks and benefits from other companies can be tough to match. What if we realized we weren't competing against other companies, and that if we optimized our culture rather than compared to others, that we could win the talent war? In this webinar, you'll learn key ways to optimize culture and build something bigger than teams; community.
Join us to learn:
How to optimize culture
What stories to tell to attract the next generation of talent
How to improve the job description
Increase belonging amongst teams
Speakers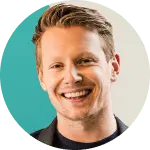 Eric Termuende
Author, HR Expert and Co-Founder, NoW of Work Inc.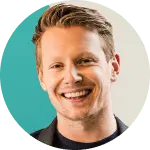 Eric Termuende
Author, HR Expert and Co-Founder, NoW of Work Inc.
Eric Termuende is a globally-recognized thought leader, author, and keynote speaker on building tomorrow's greatest places to work. Eric has surveyed and interviewed thousands of leaders about what it takes to create teams that not only win, but enjoy their time at work.
Eric deeply understands the next generation of workers and how to attract and retain the right talent. As co-founder of NoW of Work, Eric advises industry-leading organizations, institutions, and associations on future-proofing their teams, talent management, and rehumanizing the workplace. His best-selling book "Rethink Work" has become a must-read for today's leaders and is available wherever books are sold. Recognized as one of the Top 100 Emerging Innovators under 35 by American Express, his ideas have been featured in Forbes, Thrive Global, The Huffington Post, The Globe and Mail, and more.