Live Webinar
New Model for Employee Engagement and Experience
As the pressure grows to increase company growth, along with a blazing hot job market, employee engagement, experience, and recognition have become top priorities. Why?
Maximizing employee engagement is a major strategic advantage that provides companies with a critical edge over their peers, making them unstoppable. They can scale and innovate faster, lower costs, increase productivity, and improve the overall customer experience. That's why leaders and managers must raise their game in order to create an amazing employee experience, making their organization irresistible.
But building a highly engaged workforce is very, very difficult. Spending on engagement has increased to more than a billion dollars a year—and with very mixed results. Leaders and managers are unsure of what to prioritize and what actions to take.
It comes down to understanding the human performance equation. Join us for a free webinar with executive coach Jason Treu, who will outline key tactics, such as strategic recognition, that have significantly more impact than others. In this webinar, attendees will learn how to build a plan that incorporates those strategies and tactics to get an impactful ROI.
Join us to learn:
How organizations can best leverage, empower, and inspire their biggest competitive advantage — their employees.
Four pillar employee engagement model to use to quickly maximize performance, problem-solving, engagement, teamwork, and overall happiness.
How to instantly build the essential foundation for a great place to work that attracts and retains talent (hint: trust and psychological safety are at the core).
How to think like an employee to create "moments that matter" that positively impact and motivate employees.
Speakers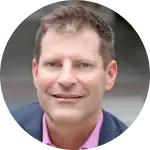 Jason Treu
Leadership and Performance Executive Coach, Jason Treu Executive Coaching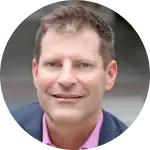 Jason Treu
Leadership and Performance Executive Coach, Jason Treu Executive Coaching