Live Webinar
How Engagement and Wellbeing Extends Past 9-5
HR Leaders are facing unprecedented challenges, making a competitive edge elusive. Many believe they have productivity, innovation, or product issue, yet most organizations have missed the root cause. The truth is, they are facing a talent crisis. Failing to attract, retain, and engage the right people is costing businesses and teams greatly, both in terms of dollars wasted and opportunities missed. With increasing external threats, rampant commoditization, a growing conversation around Total Rewards and generational shifts, the problem is only becoming worse.
Through years of extensive research and practical experience, Eric Termuende has developed a systematic approach to winning the talent war. In this inspiring and actionable webinar, Eric takes the audience on an unforgettable journey, awakening leaders to fresh approaches to sustainable success. He reveals three counterintuitive and extremely powerful steps to boosting performance, beating back competitive threats, and driving long-term value.
Join us to learn:
Embrace a radically new approach to recruiting, boosting success rates dramatically.
Uncover the biggest myths and blockers of fully-engaged talent.
Increase retention of top performers, while having low-performers self-select out of the organization.
Eradicate and replace empty values with authentic experiences.
Become armed for battle with practical tools and takeaways to put into immediate action, including:
The most unusual job description, which will yield the exact talent fit for your team.
How to differentiate your story to new candidates and existing team members as well.
A next-practice approach to harness employee ownership, buy-in, and engagement.
Speakers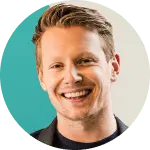 Eric Termuende
Author, HR Expert and Co-Founder, NoW of Work Inc.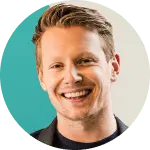 Eric Termuende
Author, HR Expert and Co-Founder, NoW of Work Inc.
Eric Termuende is a globally-recognized thought leader, author, and keynote speaker on building tomorrow's greatest places to work. Eric has surveyed and interviewed thousands of leaders about what it takes to create teams that not only win, but enjoy their time at work.
Eric deeply understands the next generation of workers and how to attract and retain the right talent. As co-founder of NoW of Work, Eric advises industry-leading organizations, institutions, and associations on future-proofing their teams, talent management, and rehumanizing the workplace. His best-selling book "Rethink Work" has become a must-read for today's leaders and is available wherever books are sold. Recognized as one of the Top 100 Emerging Innovators under 35 by American Express, his ideas have been featured in Forbes, Thrive Global, The Huffington Post, The Globe and Mail, and more.