Live Webinar
Building and Refining Your Recognition Strategy
It takes more than occasional moments of appreciation for employees to feel valued and motivated to stay. An effective recognition strategy creates a culture where leaders and colleagues celebrate each other regularly in a meaningful way.
But what are the most critical elements that make a recognition program successful? And once you launch a recognition program, how do you continue to build and refine your recognition strategy to ensure it delivers lasting results?
Join Achievers, Vistex, and Charter Communications for part 2 of our Employee Recognition Masterclass series to learn how you can implement and maintain an effective recognition strategy, whether you're just getting started with recognition or revamping an existing program.
Join us to learn:
The four key pillars of a successful recognition strategy
Vistex and Charter Communications' recognition journey - from planning, to launch, to the current state of their programs today
Tips and best practices for optimizing your recognition program over time
Speakers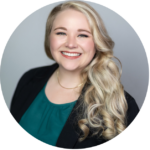 Alison Bowzer
Reward and Recognition Analyst, Charter Communications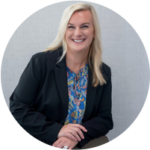 Jenn Kupres
Global Vice President of Human Resources, Vistex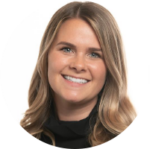 Elise Judges
Customer Success Manager, Achievers
Alison Bowzer is a Rewards and Recognition Analyst at Charter Communications. Alison is responsible for integrating recognition into daily activities for more than 101,000 employees. She will celebrate five years with Charter later this year, with the two most recent within the recognition sector.

Alison received a BSBA in Marketing from the University of Central Missouri and an MBA with an emphasis in HR from Lindenwood University. She is a Certified Recognition Professional through Recognition Professionals International. Alison also volunteers as a mentor for an international youth organization focusing on the growth and empowerment of young women.
Jenn Kupres serves as the Global Vice President of Human Resources for Vistex.  Jenn is responsible for leading Vistex's overall human resources strategy, global talent acquisition, diversity and inclusion, organizational design, workplace culture development, compensation and benefits, HR technology, and employee relations. 

During her tenure with Vistex, Jenn has redesigned the function, culture, and impact of HR across Vistex to support its business goals and strategies as well as the needs and aspirations of its employees around the globe.  She and her team have worked with leaders across Vistex's functional areas to build and manage an HR organization that reflects and supports their strategic business needs. 
With nine years of experience in the Recognition and Engagement Space, Elise has partnered with many Achievers customers to create best in class recognition programs. By understanding each customer's business, what makes them unique, and who their people are, she is able to recommend best practices that will truly help every employee do the best work of their lives. As our customers' strategic goals evolve, Elise supports them by ensuring that their recognition program is designed to be at the forefront and in alignment with the where their business is going.