Live Webinar
Employee Recognition and Creating Joy at Work: The Key to Engagement & Retention
Employees are humans first, employees second. And humans want to be happy.
Recognition is a critical component of creating joyful, productive, and highly engaged workplaces where employees are committed to delivering their best. Doing meaningful work, being seen authentically and valued, having impact, and nurturing connections between people enhance the employee experience and amplify productivity. With the right tools and recognition practices, you can craft programs that will bring out the best in people and endear them to one another, your mission, and your company.
Join us to learn:
How to create employee engagement programs that recognize a diverse employee base and foster connections between people
How to build teams with high levels of belonging, trust, and psychological safety
How to review metrics that help ascertain the effectiveness of recognition frameworks
How to foster an environment of accountability, joy, and fun!
Speakers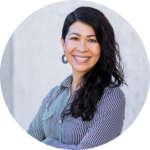 Gianna Driver
Chief Human Resources Officer, Exabeam
Gianna Driver is Chief Human Resources Officer (CHRO) at Exabeam. As CHRO, Driver manages the strategy and processes related to building, investing in, and retaining top talent at Exabeam, enabling employees to do their best work. She is responsible for architecting the company's talent strategy, driving corporate culture and diversity, equity and inclusion (DEI) initiatives, and leading the global human resources function. Driver brings nearly 20 years of executive human resources management experience in small, large, private, and public global companies to Exabeam.