Live Webinar
How Healthcare Can Get Employee Recognition Right During COVID
As we enter the final stages of one of the deadliest health crises in history, employee burnout and compassion fatigue are understandably on the rise within healthcare. Given the extraordinary series of events that have unfolded, recognizing frontline employees for their unique contributions and acknowledging workers for exhibiting key behaviors has never been more critical.
In this dynamic, interactive workshop, Achievers' employee engagement evangelist, Brie Harvey, will break down the secret sauce the top healthcare organizations have been employing to get recognition right during this extended crisis.
Join us to learn:
How recognition and reward strategy must be adjusted for healthcare workers
The most common myths about employee appreciation that hold leaders back
Real examples of how some of the world's top healthcare providers have effectively leveraged recognition to align employees to core values
Speakers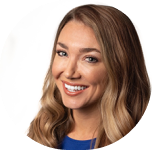 Brie Harvey
Head of Market Research and Community, Achievers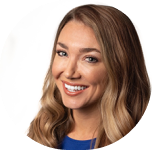 Brie Harvey
Head of Market Research and Community, Achievers
Brie Harvey is a digital strategist and thought leader with over a decade of experience in the HR technology space. In her current role as Head of Market Research, Brie works with the research arm of Achievers to examine workplace trends and how motivational science can help organizations improve employee engagement and retention.