Live Webinar
How to Create a Global Recognition Strategy and Culture of Belonging
Embarking on the journey of launching a global Recognition and Rewards program might feel like a big task, especially if you're working to bring together existing tools and initiatives. However at Achievers, we understand the complexities arising from various cultures, regional rewards, diverse HR teams, budgets, and more.
With over two decades of expertise, Achievers makes your journey smoother. Join us by watching this on-demand Ask Me Anything webinar, where participants from large organisations ask their burning questions. You can dive into the on-demand recording to uncover practical tips and solutions for the common challenges that often arise for large enterprises.
Join us to learn:
8 common challenges faced by big companies and how to beat them
Examples from Achievers' largest clients about their successful recognition programs
How to master the 8 essential pillars for a strong Recognition and Rewards program
Speakers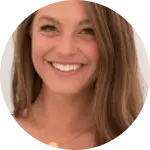 Alyssa Tantillo
Solutions Consultant, Achievers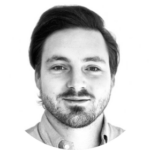 Finn Knight
Customer Success Team Lead, Achievers
Coming from the Bay Area, Alyssa grew up with the tech industry and her experience within various start-ups has afforded her the opportunity to gain exposure across a multitude of business disciplines over the last 9 years. In her role as Solutions Consultant, Alyssa is focused on helping our EMEA clients optimise the platform to ensure achievement of strategic business objectives and has a keen interest in employee engagement. Now based from London, Alyssa brings energy and enthusiasm to the Achievers EMEA team and is actively involved in a number of internal engagement initiatives, including our Achievers Workforce Institute Advisory Group and a Co-Chair of the Achievers Mentorship programme.