Live Webinar
Secrets to Maximizing Employee Engagement and Building High Performance Teams
Employee disengagement is at an epidemic level, and it can have a crushing effect on an organization's bottom line. And, the data is only getting worse. For instance, most employees are "checked out" on a daily basis, and only a small portion of employees are putting forth their true maximum effort. The result: the majority of teams are in a state of dysfunction.
A select number of organizations have figured out how to "reverse the curse" and gain a significant competitive advantage. And, the good news is that it's a simple process that any organization can implement quickly for immediate results.
Join us to learn:
Why 99% of employees, teams, and organizations underperform.
The 'secret' strategies to quickly maximize performance, engagement, collaboration, and problem-solving.
How to instantly build high levels of trust both internally and externally.
The 4 key foundations for creating a high-performing culture.
11 tips on how to manage, interact and engage more effectively.
How a game-changing small group activity can increase performance, engagement, retention, and teamwork.
Speakers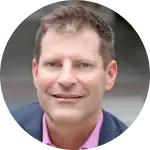 Jason Treu
Leadership and Performance Executive Coach, Jason Treu Executive Coaching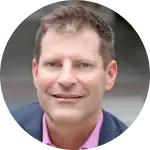 Jason Treu
Leadership and Performance Executive Coach, Jason Treu Executive Coaching