Live Webinar
The Importance and Development of Soft Skills in the Modern Workplace
When Software is Greater than Hardware.
Office designs and layouts are more important now than they have ever been before, but even with a perfectly designed office, if the team isn't rooted in belonging, trust, and safety, all the work is for nothing. In this webinar, we're going to look at the softer side of work to better understand how to increase our soft skills, and build a greater sense of trust and belonging at work.
Join us to learn:
Tips to recognize your employees
How to build deeper levels of trust
How to raise the level of consciousness of your decisions
How to build credibility as a leader
Speakers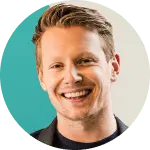 Eric Termuende
Author, HR Expert and Co-Founder, NoW of Work Inc.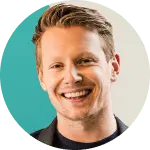 Eric Termuende
Author, HR Expert and Co-Founder, NoW of Work Inc.
Eric Termuende is a globally-recognized thought leader, author, and keynote speaker on building tomorrow's greatest places to work. Eric has surveyed and interviewed thousands of leaders about what it takes to create teams that not only win, but enjoy their time at work.
Eric deeply understands the next generation of workers and how to attract and retain the right talent. As co-founder of NoW of Work, Eric advises industry-leading organizations, institutions, and associations on future-proofing their teams, talent management, and rehumanizing the workplace. His best-selling book "Rethink Work" has become a must-read for today's leaders and is available wherever books are sold. Recognized as one of the Top 100 Emerging Innovators under 35 by American Express, his ideas have been featured in Forbes, Thrive Global, The Huffington Post, The Globe and Mail, and more.