Live Webinar
2023 HR Trends for Motivating and Retaining Top Talent

Between surging inflation, an unforgiving labor shortage, shifting employee expectations, and rising tensions about hybrid work, it's looking like 2023 planning is going to involve some guess work on the part of HR. Even when employee perceptions and expectations aren't rapidly shifting, predicting which investments will be the most effective for moving the needle on employee retention and motivation can be a tall order.
Join Achievers' Brie Harvey for this session where we'll share what the latest HR trends reveal about motivating and retaining talent in 2023.
Join us to learn:
The latest trends in work flexibility, employee wellbeing, recognition, and feedback
Actionable tips to improve employee retention and performance while on a tight budget
How employers can cultivate resilience, purpose, and meaningful connection in 2023
Speakers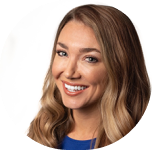 Brie Harvey
Head of Market Research
and Community,
Achievers
X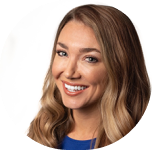 Brie Harvey
Head of Market Research
and Community,
Achievers
Brie Harvey is a digital strategist and thought leader with over a decade of experience in the HR technology space. In her current role as Head of Market Research, Brie works with the research arm of Achievers to examine workplace trends and how motivational science can help organizations improve employee engagement and retention.

Webinars to accelerate a culture of performance