Live Webinar
Are You Ready to Deliver 'The New Workforce Experience'?
The role of the HR technologist has changed forever. The mindset required is different, the people the technologist services and enables have evolved, the core competencies an HR function needs to embrace have changed, and the technology is advancing at an unprecedented pace.
Join Jason Averbook, CEO and founder of Leapgen and a regular, top-rated presenter at HRE's HR Technology Conference, as he discusses how HR professionals can successfully use these important shifts to rethink and reshape their game plan.
Join us to learn:
The new skills required across the HR function to meet the expectations of the new workforce experience.
How HR and IT organizations need to think differently about technology.
Ways HR organizations can re-design themselves to meet the new demands of their businesses and employees.
How HR business partners must evolve to maximize their organization's efforts in the areas of workforce experience and digital transformation.
Why "the workforce experience" will be a mantra for the HR function for years to come.
Speakers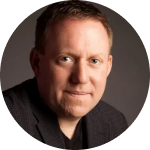 Jason Averbook
CEO and Founder, Leapgen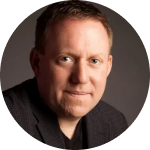 Jason Averbook
CEO and Founder, Leapgen