Live Webinar
The Future of Work is F'd
In the past few years we've witnessed record levels of resignation, labor shortages, a global pandemic, civil unrest, burnout, and a pendulum swing in the balance of the employee-employer relationship.
Research from Achievers Workforce Institute shows that just 25% of employees are productive and only 28% feel capable of meeting unexpected challenges. There's a ton to be concerned about.​
In this session, Achievers Workforce Institute's Managing Director, David Bator, will leverage primary and applied research to focus on the 6 "F words" organizations should be mindful of and the tactical practical things they can do to thrive in this moment and empower their employees to do the best work of their lives.
Join us to learn:
New research around the current state of the employee experience
Tips to engage and retain today's workforce
The 6 "F words" that are critical for optimizing your employee experience
Speakers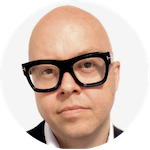 David Bator
Managing Director, Achievers Workforce Institute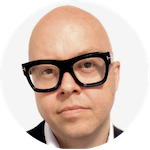 David Bator
Managing Director, Achievers Workforce Institute
David Bator thinks and writes about how work should work. David leads Achievers Workforce Institute, a strategic practice whose focus on Research, Community and Advisory empowers global executives with tactical, practical approaches to changing how the world works. David is passionate about people, and has spent the last 20 years working closely and consultatively with HR, IT and Communications leaders to build programs that position individuals, teams and companies grow.