Live Webinar
How to Boost Employee Engagement: Programs in Practice
Employee engagement remains front and center in today's new reality as organizations look for ways to bridge and meet the needs of the hybrid workforce.
With so many things competing for employees' attention, organizations must listen, adapt, and act creatively to keep their people engaged, but what exactly does that look like in practice?
Join Achievers' Krystal Hindle and Leala McInerney as they share practical takeaways for boosting engagement and fostering a culture of connection within your organization.
Join us to learn:
Real-world examples of best-in-class employee engagement programs
How to support better engagement, performance, and business outcomes within your organization
New tools and inspiring ideas to connect remote and hybrid employees
Speakers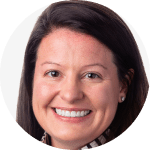 Krystal Hindle
Manager of Customer Success, Achievers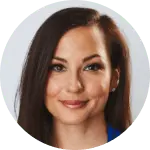 Leala McInerney
Manager of Customer Communications & Community, Achievers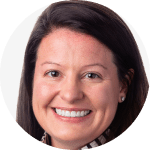 Krystal Hindle
Manager of Customer Success, Achievers
With 20 years of account management experience, Krystal has worked at Achievers for over 7 years, helping recognition programs drive adoption, engage employees, and consolidate recognition initiatives into one central employee hub — all while sharing amazing ROI for program administrators.
Understanding the complexities and unique differences of each unique customer allows her to help organizations target specific audiences and align business goals and outcomes. With a passion for mentorship and career progression, Krystal leads our Achievers Mentorship Program. This group's mission is to share information, best practices, education, and experience to help employees develop leadership skills and create career-advancing opportunities to drive Achievers' success.
Managing a brilliant team of Achievers Customer Success Managers, Krystal continues to work closely with customers, bringing new ideas and thought leadership to every conversation.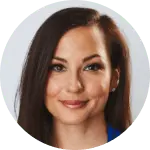 Leala McInerney
Manager of Customer Communications & Community, Achievers
As a highly-skilled global communications and adult education expert, Leala and her team have a clear focus: To help Achievers customers keep their program top-of-mind and aligned to business objectives through education as well as engaging communications campaigns that drive measured success. Having assisted some of our largest customers with change management support, program expansions, as well as other behaviour-driving initiatives, she approaches her work from a thoughtful, global perspective.
Leala is also responsible for the ongoing management of the Achievers Success Community. With this commitment to support, coupled with her personal philanthropic experience, she is a true expert in helping others foster both in-person and digital connections.