Live Webinar
Hands Up! How to Arrest the Great Resignation with Employee Communications and Feedback
A couple months into 2022, the forecast remains gloomy as organizations grapple with the reality of the great resignation, labor shortages, and another year of a global pandemic.
Yet when you speak to employees, they want to be in the loop, they want their voice heard, and they want to be connected to the mission of the organization - and each other.
Join Achievers' David Bator to learn how leveraging the voice of the employee, frequently and within the flow of work, fosters cultures of belonging and earns employee commitment.
Join us to learn:
How to get closer than ever to front-line employees
Tactical, practical tips to empower managers to better give and receive feedback
Real-world examples of measuring, managing, and activating the employee experience in real time
Speakers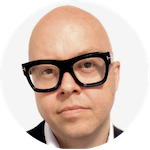 David Bator
Managing Director,
Achievers Workforce
Institute
X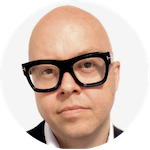 David Bator
Managing Director,
Achievers Workforce
Institute
David Bator thinks and writes about how work should work. David leads Achievers Workforce Institute, a strategic practice whose focus on Research, Community and Advisory empowers global executives with tactical, practical approaches to changing how the world works.
David is passionate about people, and has spent the last 20 years working closely and consultatively with HR, IT and Communications leaders to build programs that position individuals, teams and companies grow.
Webinars to accelerate a culture of performance