EMPLOYEE RECOGNITION SOFTWARE
Enhance employee experience. Achieve a culture of belonging.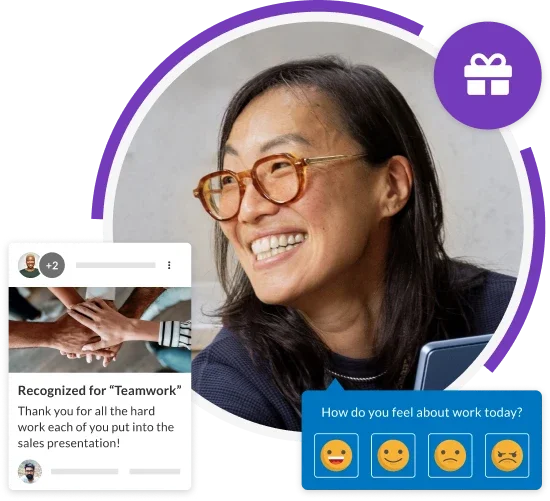 With high-frequency recognition complemented by best-in-class rewards, feedback, and custom surveys, our unique approach to employee engagement has been proven to increase employee retention, satisfaction, and productivity.
Learn more
Book a Demo
How Achievers transforms your people strategy
The Achievers Employee Experience PlatformTM has all the performance and development and insights tools you need to transform your people strategy. Each product is powerful alone, but even stronger when used together.
RecognizeTM
EMPLOYEE RECOGNITION
Create a global employee experience with employee recognition programs both customized to your brand and localized for each region.
RewardTM
EMPLOYEE REWARDS
Build a recognition program that offers an always expanding global rewards catalog ranging across price points and categories, in country fulfillment, and award winning customer service.
CelebrateTM
ANNIVERSARY AND EVENT CELEBRATION
Ensure unique contributions and career milestones get the special recognition they deserve without administrative time and effort.
ListenTM
VOICE OF THE EMPLOYEE
Whether in the office, on job sites, across borders, or remote, hear every voice in your organization with a listening engine that makes sure you can take action when and where it matters most.
ConnectTM
EMPLOYEE CONNECTIONS
Encourage collaboration and create an environment where people can do their best work through an employee pairing and networking solution that you can configure to meet your needs.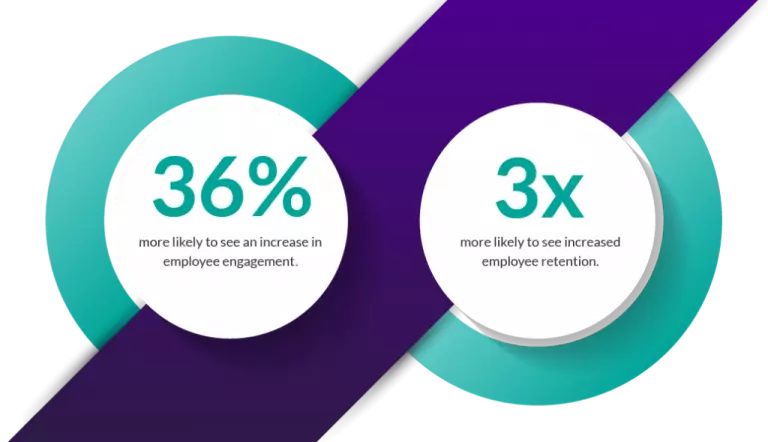 Results you can measure
It's easy for companies to tout things like "better employee engagement" and "reduced turnover". But we know HR Leaders like you need guaranteed performance metrics in these areas in order to get buy-in from your team. You need the data. That's why our research team works hard to track and share the success our customers experience.
Cultivating award-winning cultures at the world's top companies
Don't just take our word for it
Hear what our customers have to say
Learn more about the importance of building a great culture