Get engagement insights delivered to your inbox
Email address
Now that more of the United States is opening up, millions of Americans are returning to work. However, after the COVID-19 shutdowns, "back to the office" doesn't necessarily mean "back to normal." To help employees adjust to office life post-quarantine, you'll need to be ready to communicate important changes and new procedures so they feel safe and comfortable being there each day.
Knowing what to communicate to employees and, more importantly, how, can be a major challenge. We've gathered five of the most important topics—and how to broach them—so you can keep the lines of communication open as employees transition back to the office.
1. Scheduling: new staggered schedules or remote options
Even though many stay-at-home orders are now lifted and businesses are reopening, social distancing should still be practiced. Not only that, but many high-risk employees may not feel safe going back to the office. Allowing employees to work remotely may help keep your team stay healthy—and ensure your company follows local guidelines. CDC has outlined tips for managing the transition with high-risk employees.
Another option to maintain safety is to reduce employee contact is staggered scheduling, which allows employees to arrive and leave at different hours to avoid congestion. Also consider alternating who works remotely and in-office, so that you're never at full capacity.
How to communicate to employees: Be clear, direct, and consistent with these policies so there's no unnecessary fear or worry, and more importantly, no miscommunication on what's allowed and what the schedules are. Present this information in writing and keep it readily available for all employees.
2. Office layout changes
Social distancing must still be observed, which means trying to keep employees six feet apart as often as possible. This may mean pushing desks apart, closing shared spaces (like meeting rooms), and staggering kitchen or break room visits. Some companies are going even further and mimicking the pedestrian flow of hospitals.
Other changes may be made to reduce the risk of spread, including less shared office equipment or adding panels between desks. Standing at a coworker's desk to chat or gathering at the water cooler should be strongly discouraged.
How to communicate to employees: When employee go back to the office, give them individual tours of the new layout, explaining what is expected and how it's keeping them safe. While this can be written in an email, it may be most helpful and clear if you communicate it in-person as well.
3. Cleaning procedures
It's not enough to simply keep an office tidy anymore; you need to be prepared to keep it as sterile as possible. This might require you to add hand sanitizing stations, remove touch-based technology, take outside walking meetings, and eliminate shared office supplies.
In addition to these precautions it's critical that you have a cleaning plan and that you communicate it with employees. More than a quarter of businesses are hiring CDC-approved cleaning teams to ensure their employees' safety, according to data from SERVPRO. These teams go far beyond what you can do yourself, are trained in biohazard cleaning, and can help keep your workplace as safe as possible.
How to communicate to employees: Communicate not only your new cleaning plan—when, who, how often, etc.—but train employees on proper cleaning and sanitation methods and make sure everyone knows where cleaning supplies are so they can wipe down their personal surfaces as needed.
4. Mask or no mask?
Some states are requiring in-office employees to wear masks while others are not—Littler has an extensive list for you to reference—which is why this is a critical piece of information to communicate before employees go back to the office. You may also want to communicate about whether there will be masks available in the office, in case someone forgets theirs, along with procedures for whether employees will need to go home if they don't have one.
How to communicate to employees: Put this in writing, in an email, and be sure to address it in-person as employees come into the office. Hanging signs around the office with reminders may be a good way to keep it top of mind, so employees don't forget to put them on when talking with co-workers or walking through the office.
5. COVID-19 infection readiness
We're still in the middle of a global health pandemic, so there are many new procedures you'll need to put together to ensure the safety of your employees. Here are a few procedures and areas to consider, recommended by the CDC:
Sick leave regulations
Health screening upon entering the office
COVID-19 education
How to communicate to employees: Determine the procedures that will be in place and communicate those changes before employees go back to the office so they're as prepared as you are.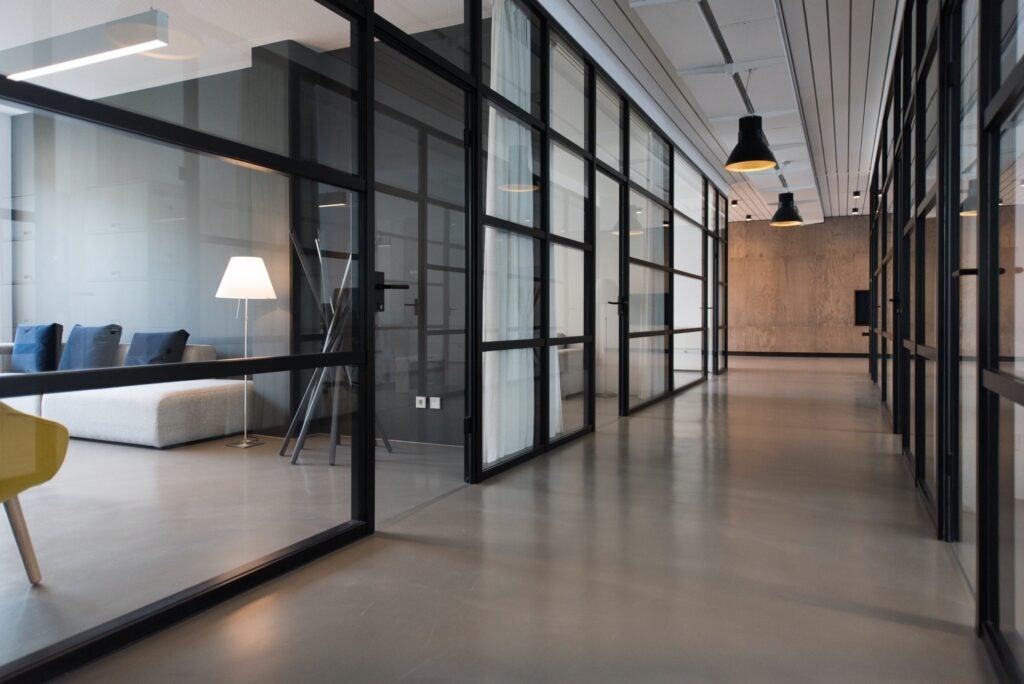 Help your employees go back to the office with confidence
A healthy business needs a healthy team. Be clear, open, and empathic. Communicate with your workforce and be mindful of their needs. By addressing these topics before your employees go back to the office, you'll ensure everyone is safe, comforted, and prepared. Stay safe, stay focused, and know your team can come out of this even stronger than before.
To learn more top tips, access Achievers' webinar, "The Science of a Successful Return to Work."