Your employees spend a great deal of time at work, but do they enjoy being there? Only 17% of employees believe their on the job experience is exceptional, and employees are twice as likely to rate their company poorly as HR professionals. To overcome this dissonance, you need to find out how content employees are while they're on the job. Unfortunately, 51% of employees who leave their jobs say that no one spoke to them about their job satisfaction in the three months before they left.
That's where employee satisfaction surveys come in. Employee satisfaction surveys allow you to gauge how happy employees are and address any issues promptly before they have a negative impact on your organization.
Understanding employee satisfaction surveys
Employee satisfaction refers to how happy or fulfilled employees are with their job. Employee satisfaction surveys consist of a series of questions that employees answer to reveal how they feel about their work environment. They're designed to help you learn about your organization's strengths and weaknesses and then act on this valuable feedback.
It's important to note that employee satisfaction is not the same as employee engagement. While employee satisfaction indicates the degree to which workers are happy with their jobs, employee engagement arises when employees are committed to helping their organizations fulfill their goals. While engaged employees may often be satisfied with their jobs — and vice versa — this isn't always the case. For instance, a satisfied employee may enjoy their work, but they may not be motivated to put in extra hours or take on additional tasks.
Why employee satisfaction surveys are valuable
If you ask your employees how satisfied they are at work directly, the answers you receive may not be accurate: 77% of respondents said they're more likely to provide honest feedback when given a survey than when asked by their manager. This explains why there's a huge disconnect between how leadership and HR perceive the employee experience and employees' actual feelings. Obtaining honest feedback from your employees is essential for understanding how your workers perceive your organization and what you can do to improve employee satisfaction.
Failure to understand how satisfied your employees are can lead to productivity loss, lower profits, and high turnover rates. There's also an established connection between employee and customer satisfaction, especially in industries that have high levels of customer contact. As dissatisfied employees are unhappy with their jobs, their poor attitudes and behaviors are likely to cause problems among customers and eventually result in revenue loss.
"Getting the voice of the employee is not just a check in on them. It needs to be about recognizing the environment they have to be in, figuring out if anything's wrong and working to fix it." – Jeff Cates, CEO and President, Achievers
What employee satisfaction surveys can measure
Employee satisfaction surveys should be used first and foremost to measure the major drivers of satisfaction. These include whether employees feel appreciated, their feelings on work-life balance, available opportunities for career growth, and their relationship with management. They can also show you how team members feel about your company's work environment and culture. Do they enjoy coming to work and interacting with managers and colleagues? Or do they feel tense and uneasy while on the job?
With employee satisfaction surveys, you can measure both quantitative and qualitative data, from response rates to employee comments. You can use this data to gain an in-depth understanding of your organization's strengths and weaknesses, preferably with a voice of the employee solution that offers a heat map of areas related to employee satisfaction and an action builder for creating collaborative plans to address feedback together with your team.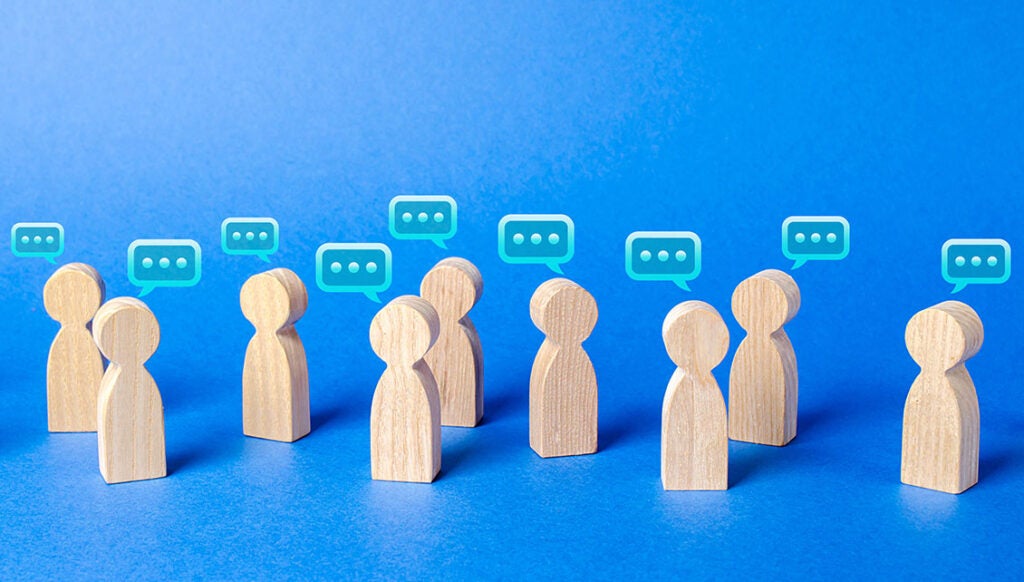 12 employee satisfaction survey questions
What questions should you include in your employee satisfaction survey? Here are 12 examples that touch on some of the most important drivers of employee satisfaction.
Recognition
Are you recognized enough for your hard work?

Do you feel that your manager values your contributions on the job?
It's human nature for employees to desire recognition for the work they perform for your company day in and day out. When your employees feel appreciated, they're more likely to stay with your organization and perform better. It's especially important in our new normal: 35% of employees say that they want organizations to support them in this difficult time with more recognition.
While recognition comes in many forms, a Gallup survey discovered that the most memorable recognition comes from an employee's manager. And 58% of employees think that recognition would help grow their relationship with their manager. If you find that managers aren't providing sufficient appreciation to employees, implement training initiatives to show them how they can serve as recognition champions.
Take a peek under the hood of your peers' recognition programs to see how yours compares
Culture and values
Are you inspired by our company's mission and values?

Do you think our company has a healthy culture?
At its core, organizational culture is the set of shared values, goals, and practices that guide everyone at your company. Your employees need to relate to your culture and have positive feelings regarding it, as it's one of the primary indicators of employee satisfaction. And those benefits carry over to your organization's bottom line: companies with highly aligned cultures realize higher growth in enterprise value (3%) and profit (17%).
To get employees to buy into your culture and company values, start with leadership. Your leaders should serve as examples to the rest of your workforce by consistently acting in line with the culture you want to build. You should also weave your company's values into every part of its business, from HR policies to benefits programs. Team building activities are another great way to foster an exceptional company culture, even when your team is mostly or wholly remote.
Career opportunities
Do you believe there are opportunities to grow your career within our company?

Are you likely to search for another job at a different organization?
Most employees take a job with the hopes that they'll be able to work their way up to a higher-level position, more responsibilities, and, of course, increased pay. Employees who feel stuck in their role and don't see any room for advancement will show their dissatisfaction by searching for a new job where they can achieve their professional goals. According to LinkedIn, employees who are promoted have a 70% chance stay with a company. Those who have moved laterally have a 62% chance of staying, while workers who remained in their current position have only a 45% chance of staying.
For these reasons, your organization needs to show employees that there are opportunities for growth. Establish sensible career paths and clear criteria for advancement along them. You can also empower employees by giving them new responsibilities and more autonomy, which shows that you trust them to succeed. Paying for continuous learning by covering the cost of new certifications, offering tuition reimbursement, or paying for trips to useful classes and seminars are all great ways to demonstrate investment in your employees as well.
Leadership
Do you feel senior leadership communicates company news in an effective, timely manner?

Do your managers appear to be invested in the success of your team?
The importance of leadership within your company should not be overlooked. If employees are motivated by leaders and perceive them to genuinely value their hard work, they're likely to feel satisfied at your company. On the other hand, employees who believe leadership does a poor job listening to them or appears to be disinterested in their success may look elsewhere for employment. Data from DDI's Frontline Leader Project shows that 57% of employees have left a job because of their manager. Stats like this one prove that it's true: people leave managers, not companies.
Communication
How comfortable are you with providing honest feedback?

Do you believe your manager listens to you and takes action on your feedback?
Strong communication is an important tool for a healthy employee-employer relationship. Companies that communicate well are almost twice as likely to perform highly than those who struggle with communication. When employees feel like they can openly communicate with their managers and colleagues, there's a higher chance they'll be satisfied at work. They want to work with those who will appreciate their honesty and be honest with them in return.
While communication is always important, it's particularly crucial in remote workplaces where employees may not see their team members in person. Meaningful communication allows them to feel connected to their workplace and the individuals they collaborate with on a regular basis.
Health and wellness
Do you feel you have a healthy work-life balance?

Do you believe our company offers adequate health and wellness benefits?
A poor work-life balance can lead to a variety of problems. Not only can it hinder the health of your employees, it can create issues with engagement and productivity. Employees who are burnt out won't be able to perform well and can therefore hurt, rather than help your bottom line. In fact, 72% of employees stated that having more work benefits would increase their satisfaction.
That's why it's imperative that you take their health and wellness seriously. By encouraging paid time off (PTO), embracing flex time, and promoting efficiency, you can help your employees achieve a healthy work-life balance that benefits everyone involved. You can also provide paid gym memberships and healthy snacks or lunches, which will help your team stay engaged, productive, and satisfied.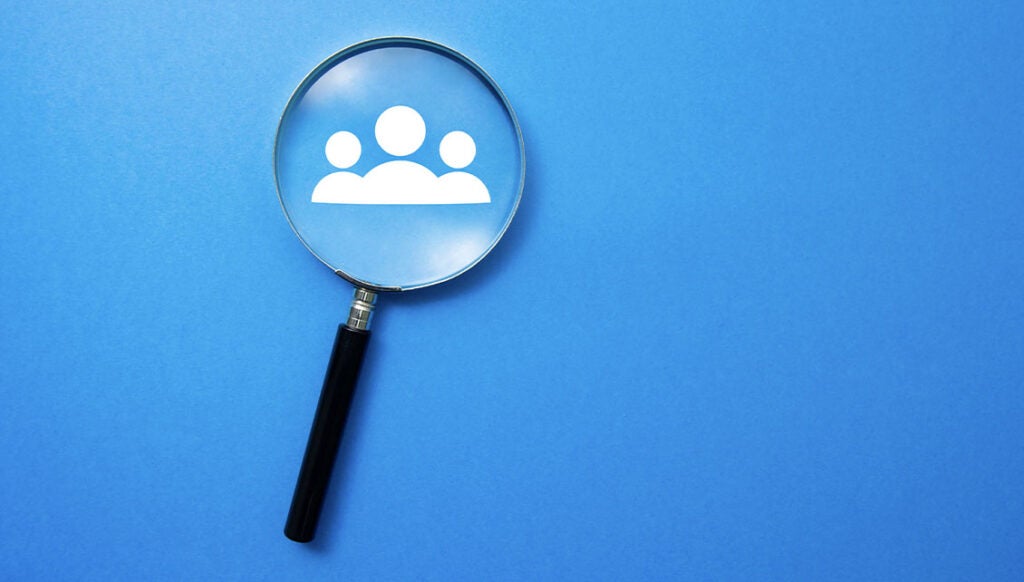 How to use employee satisfaction surveys
There are certain best practices that can help you ensure you're using employee satisfaction surveys correctly. Here are few of them.
Use surveys frequently
Even though you may have a lot on your plate, it's in your best interest to implement employee satisfaction surveys frequently. An annual survey won't provide you with accurate information, as the state of employee satisfaction is constantly evolving. Gathering a huge amount of data all at once is inefficient as well, and it makes it difficult to turn that information into actionable insights. Rather than sending out a survey once a year, opt for a continuous listening approach where you collect survey responses from employees on an ongoing basis. You're far more likely to understand how satisfied your employees are when you have recent, accurate feedback and data to back it up.
Discover whether it's time to toss your annual survey.
Analyze survey results
Employee satisfaction surveys won't do you any good unless you analyze their results. Once they've been filled out, take a close look at your employees' answers. Consider comments, response rates, and the spread of responses. Use heat maps to find out where your organization shines as well as areas where you can improve. The goal is to use your employee satisfaction surveys as valuable tools that allow you to increase the amount of employees that are satisfied as well as raise the overall level of satisfaction.
Note that response rates will vary based on the size of your company. Response rates should vary between 80% to 90% for organizations with less than 50 employees, 70% to 80% for those with a few hundred employees, and 65% to 80% for companies with 1,000 or more.
Act on feedback in real time
It's no surprise that a survey by Gallup discovered that employees won't feel valued unless they see that action is being taken to address their feedback. The longer you wait, the more dissatisfied your employees will become. Taking action on employee concerns can transform your culture and prevent minor issues from turning into major problems.
As soon as managers gather employee feedback and understand what needs to be done to support the organization's employee satisfaction goals, it's time to take action. Every manager should meet with their team, share survey results, and collaboratively develop an action plan together. They can also answer any questions that may arise and address employee concerns.
Start surveying your employees today
While employee satisfaction surveys are useful, they only address one piece of the employee engagement puzzle. To keep your employees both happy and motivated, it's wise to invest in a voice of the employee solution like Achievers Listen. With pulse surveys, lifecycle surveys, an always-on AI chatbot, and ad hoc surveying capabilities, it has everything your organization needs to make smart decisions that lead to more engaged and satisfied employees, greater productivity, and unparalleled success.
"Being able to grab employee feedback frequently and making it actionable has really helped us drive the change that we're looking for." – Tara Gronhovd, Director, Learning and Development, Coborn's
Try Achievers Listen today!