Get engagement insights delivered to your inbox
Email address
Remote work can be an unexplored territory for many people. If you're new to remote work, make sure you're well-equipped with the right tips and tools in place. We dive into 10 essential remote working tips.
10 Essential Remote Working Tips
1. Practice frequent recognition
Recognition is a key takeaway when it comes to remote working tips. Remote workers can feel isolated and Gallup shared that 21 percent named "loneliness" as the biggest struggle with working remotely. Try to make it a habit to send recognitions to colleagues for a job well done; this can help foster a strong sense of community with your colleagues. Frequent recognition can help boost morale and engagement, especially during times of change. Remember: 82 percent of employees "strongly" or "somewhat" agree they wish they received more recognition.
2. Share your feedback
Try to combat isolation and disassociation when it comes to the remote work experience. Share feedback regularly (through a feedback tool, pulse surveys, and/or workplace chatbots). Do this on a regular basis to keep lines of communication open. It's crucial to share your feedback and hold your leaders accountable to take action on it. If you don't feel you're being heard, it can lead to weakened trust. Remote employees, more than anyone, need to feel connected to their company. Feel empowered to express your ideas, concerns, and thoughts with leadership about your remote work experience.
3. Set expectations early
This is an essential remote working tip. Before you start your first day of remote work, make sure to set clear expectations with your managers and peers about your role and responsibilities. For example, when will you be online, and when will you be offline? What tools should you use to communicate with other employees? What are the protocols for vacation time, sick time, and other absences? Work through all these things before your first day of remote work.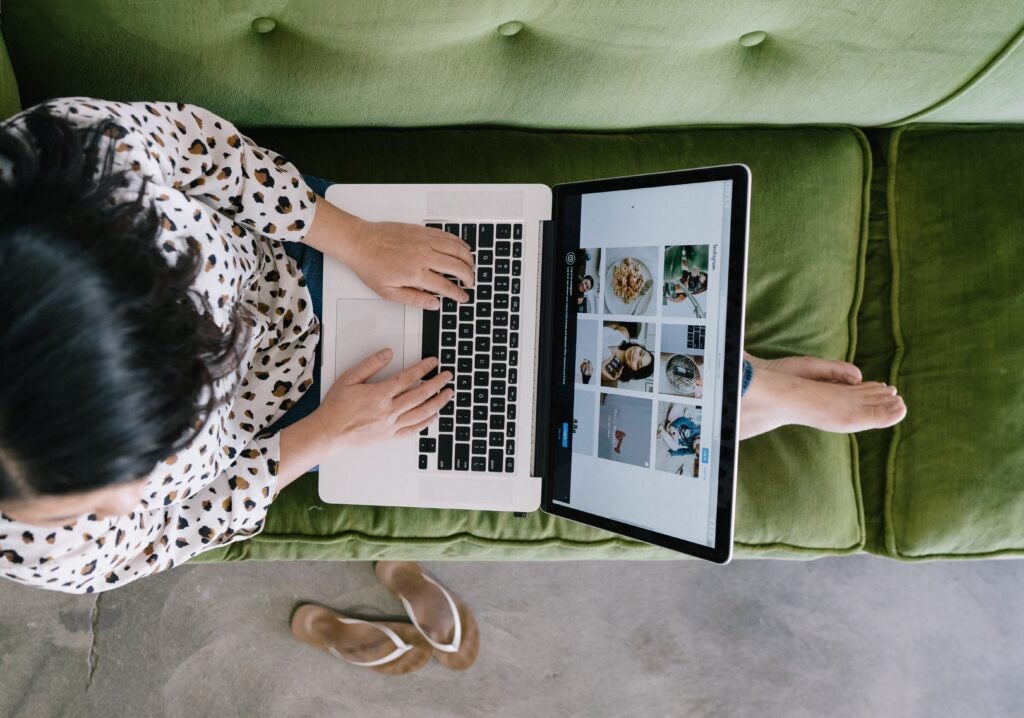 4. Invest in your workspace
Set up your "virtual workspace" to ensure you're well-equipped for success and can perform at your best. Try upgrading your internet package to get the fastest possible speed. Install virtual collaboration software and top-rated communication tools. Pick up a microphone or an excellent set of headphones. You can even invest in a new desk chair, desk, or computer.
5. Set boundaries with your family
When it comes to remote working tips, just as important as setting limits with your employer is setting boundaries with your family around you during the day. Make it very clear to children (and, in some cases, spouses or partners) that work has to be done – at a flexible level, of course. Let them know that you'll need quiet time to get work done. Try outlining a schedule for children and anyone else in the household to adhere to and develop activity plans for each during the time you're at work.
6. Get dressed for work – every day
This doesn't mean a full three-piece suit. However, by dressing professionally (at least to the "corporate casual" level) every day, you'll undoubtedly feel more professional. That mindset will show up in your day-to-day work. Shower, shave, and clean yourself up every day with a nice outfit while you work and keep the pajamas and sweatshirts for the weekend.
7. Eat healthy
Again, it may not sound like much when it comes to remote working tips. However, the comforts of home are the comforts of home, and that includes all the snacks that may be hanging around the house. While you're sitting around bored, it may be tempting to clean the house and home out of those peanut butter cookies, pretzels, chips. Doritos, and brownies. However, it's essential to ignore those temptations. Cook yourself healthy meals with plenty of proteins and vegetables to get the energy to get through the day. You'll need it!
8. Stand up
One simple, yet critical remote working tip: stand up every now and then. Try investing in a standing desk for your home office. Without it, you can quickly spend the entire day just sitting around which is not good for your physical wellness. Investing in a standing desk can really make a difference for your overall health when working from home. Try starting out by standing for an hour a day and increase it by a few minutes every day.
9. Get some exercise
Don't let the house get to you. Get outside for a walk or a jog while maintaining the safety regulations currently in place. The fresh air and exercise will do you very good – and will help to keep the mind and body active. You can also try to exercise inside the house. Physical activity is incredibly important in a work-from-home environment and an integral part when it comes to remote working tips.
10. Take breaks
It can be tempting to work straight through the day – from the minute you wake up until the minute you go to sleep. After all, you'll always feel "online" with this type of permanent connection. That's also very unhealthy. You need to know when to log off and when to take breaks away from your computer. Take a lunch break to hang out with family or cook a good meal, and scatter 15-minute or 30-minute breaks around the day in order to reset.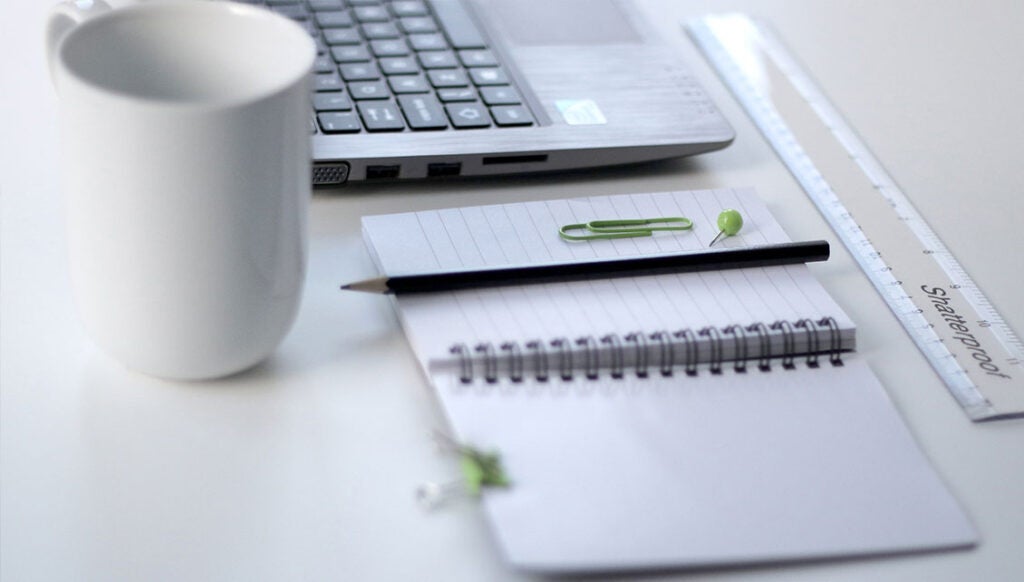 Put these remote working tips in your back pocket
Being new to remote work can seem like a challenge – but by following these remote working tips, you can survive (and thrive) as a remote worker. Good luck with your remote work and we hope you feel well-equipped with our top remote working tips.
Are you looking for more tips when it comes to engaging your digital workforce? Download our free guide covering, "The New Digital Workforce: A Guide To Engaging Today's Employees."