Get engagement insights delivered to your inbox
Email address
Customer Service Week (October 5 – 9, 2020) is important to us here at Achievers. We're an employee success platform, but we know that "Customer and employee satisfaction should be seen as two sides of the same coin." Customer Service Week was designated by the U.S. Congress and it is celebrated in all 50 states. In the words of Bill Gessert, president of the International Customer Service Association, "This annual observance is your chance to launch an internal campaign designed to craft consistently excellent experiences for your employees. And if you do, it will be only a matter of time that those same employees craft consistently excellent experiences for your customers!"
What is Customer Service Week?
Above all, Customer Service Week is an opportunity to stop and think about the interconnected well-being of all the people who make up your business: the ones who use your product or service and the ones who serve your customers and help make your organization run seamlessly. The case study of our partnership with Meijer, a family-owned superstore, shows how the company improved their customer experience through employee recognition. Customer survey data by location demonstrated that stores with higher employee recognition rates reported higher customer satisfaction overall. In fact, increasing recognition from twice a month to twice a week yielded a five percent increase in customer satisfaction scores.
Engaged employees perform better and leave their jobs less often, and this spells an improved experience for customers. According to Gallup, companies that excel in employee engagement outperform companies with low engagement levels by 10 percent on customer ratings, 22 percent in profitability, and 21 percent in productivity. Furthermore, Achievers data shows that every time organizations double the number of recognitions in their organization, their overall engagement is expected to go up five percentage points.
Here are 12 of my favorite ideas to celebrate Customer Service Week:
1. Think in terms of engagement
Hubspot points out that "Engage" is the first part of the customer service framework. To provide great customer service, it is vital to "Engage with any customer, wherever, about whatever they want. Be on all the channels, try to solve whatever problems come your way, and help anyone who needs it."
Pro Tip: This is also the right attitude to have with all your employees, in order to keep them engaged.
2. Respond promptly to customers
Quick responses to customer needs brings benefits to everyone involved. Your customers will feel cared about, and your workers will be spared the stress of dealing with frustrated customers. For call center departments, "Shortening ASA (average speed of answer) improves both the quality of customer service as well as your call center employees' overall perception of their job."
3. Train everyone in the organization to offer recognition
Did you know just one-third of organizations are training employees in how, when, and why to recognize their peers. Recognition training should be present in onboarding, promotion, and ongoing training efforts, so it's always top of mind for your teams. Teach everyone the best practices of employee recognition: It should be timely, frequent, specific, and values-based. Managers should receive additional training, because they are the ones who model the best practices. Frequency is key given organizations that offer frequent recognition are 41 percent more likely to increase employee retention and 34 percent more likely to have better employee engagement.
4. Show staff that the C-suite appreciates them
Robert Isherwood, CEO of Ambac International, remarks, "A sincere hand-written acknowledgement note is powerful, powerful, powerful. I've come to realize that most people are starving for recognition and appreciation. If you want to encourage someone's development into their best selves, write a note."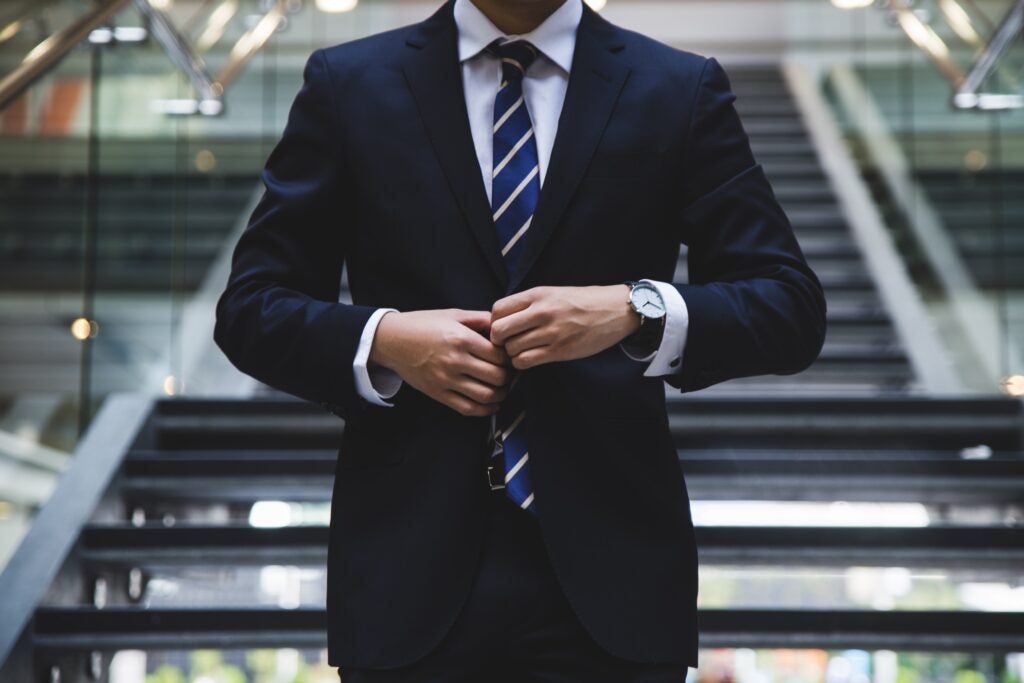 5. Have rewards delivered to your remote workers' homes
If you're going to focus on appreciating your employees, encouraging them to provide competent, upbeat service to your customers, it's important not to overlook your remote workers. Remote work is more widespread than ever, and you need to show your remote workers that Customer Service Week is about them, too. Surprise them and send rewards to their homes as a gesture of gratitude for their hard work.
6. C-suite members can trade places with customer service workers for a day
This is one of the things Bill Gessert, president of the International Customer Service Association, likes to do for Customer Service Week. It's a way for frontline workers to feel absolutely confident that management truly understands the challenges they face every day. It's also useful for upper-tier management to gain direct awareness of any opportunities for improving the product or service.
7. Let employees choose their rewards
Gift cards are by far the most common form of reward available, because they are so effective at communicating appreciation. Achievers' report on the State of Recognition finds that almost three-quarters of employers offer this type of reward. While no other type of reward comes close in response rate, more than a third of organizations also offer cash rewards. If you want to provide a truly meaningful rewards experience for employees, consider offering points-based recognition so that employees can redeem points for a gift of their choosing.
8. Notice and spotlight excellent customer service
Achievers found that "What gets recognized, gets repeated."  When you specifically recognize your employees' excellent customer service, the customers have a better experience and your staff has a two-for-one reward: They have happy customers, and the employee enjoys being recognized by supervisors and peers. Customer focus is one of the top three behaviors that employee recognition programs seek to strengthen, with 74 percent of organizations including that in their list of behaviors to encourage.
9. Listen to your customer service employees
Your employees know what customers find frustrating, and what they love. Gather employee feedback and ask them to tell you and share what they've learned. And then ask them how you can support them in their efforts to serve customers better. Harvard Business Review states that "Each one-star improvement in Glassdoor company rating predicted a 3.2-point increase in customer satisfaction" and "by studying more than a decade's worth of data for hundred of companies, they found several employers who stand out as being in the 'sweet spot' with both high employee satisfaction (four-star or above Glassdoor rating) paired with high customer satisfaction (ACSI rating of 80 or above)."

10. Ask customer service employees to tell you what will make them feel most appreciated
For instance, would they be more interested in upgraded tools or more break time? When you pay attention to what people say about themselves, you'll understand how to celebrate the occasion. Customer Service Week is a way to honor each person's individual nature. Find out what makes each employee feel appreciated and deliver a personalized employee experience.
11. Reach out to employees with pulse surveys
Only 11 percent of employers survey employees more than once a year, according to our data. An annual engagement survey simply doesn't cut it: How well would your family work if you appointed just one day each year to ask how they're doing? It's vital to ask the right questions, and practice a continuous listening approach – this will help you address any potential performance and engagement roadblocks in real time. Send out regular pulse surveys, especially leading up to Customer Service Week, to identify areas you can take action on to ensure your employees feel heard.
12. Live and breathe your company values
Glassdoor notes that "culture and values" of the organization is the number one factor in employee satisfaction. When you have a culture that aligns with company values, you can feel confident that your employees are going to feel good about working with you.
Pro tip: Check out 12 inspiring examples of companies that live their values each day.
Here at Achievers, we practice what we preach. We care about our customers' success, and we're constantly innovating to help them engage their employees across their organizations. In 2019, our customer satisfaction rating was 98 percent and our customer retention rate was 95 percent. Check out our customer stories to see why these numbers are so high.
Are you ready to celebrate Customer Service Week? Get started by sending a fun, customized employee appreciation card here.