Get engagement insights delivered to your inbox
Email address
Here at Achievers we love Employee Appreciation Week! In celebration of Employee Appreciation Week, we want to turn the spotlight to Achievers' employees. We're highlighting some of our favorite Achievers moments within the past year, from fun culture videos to employee recognitions. To kick things off, we want to bring it back to our Achievers Carpool Karaoke video which we played during our company-wide Recognition & Rewards (R&R) meeting. You don't want to miss this:
Achievers Carpool Karaoke Video
One of the most loved initiatives we have here at Achievers is the Achievers Women's Network (AWN). The AWN committee aims to help others develop the leadership skills and career advancing opportunities needed to drive success – this is done by sharing information, best practices, education, and experience. For International Women's Day, the AWN committee spearheaded a video project featuring Achievers' employees standing by the #BeBoldForChange campaign. Check it out:
Achievers #BeBoldForChange Video
Employee Appreciation Week wouldn't be complete without highlighting actual employee recognitions delivered via Achievers' own ASPIRE recognition program. While we don't have the space to feature all of our employees in one blog post (wish we could!), every member of the Achievers family deserves massive recognition for all the A-mazing work they do. Thank you A-players for staying engaged, recognizing your peers, and helping our customers boost employee engagement in their own workplaces.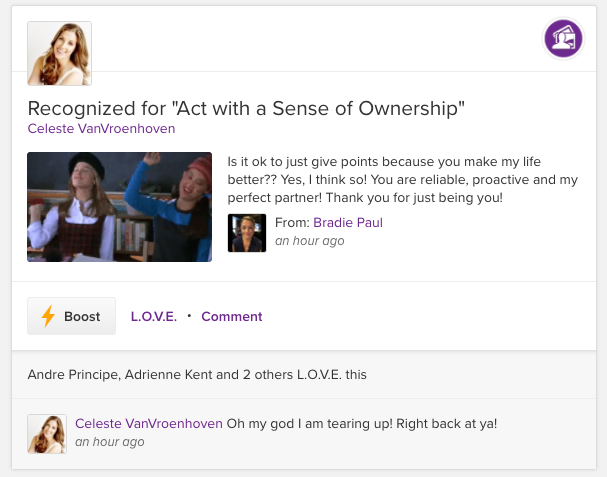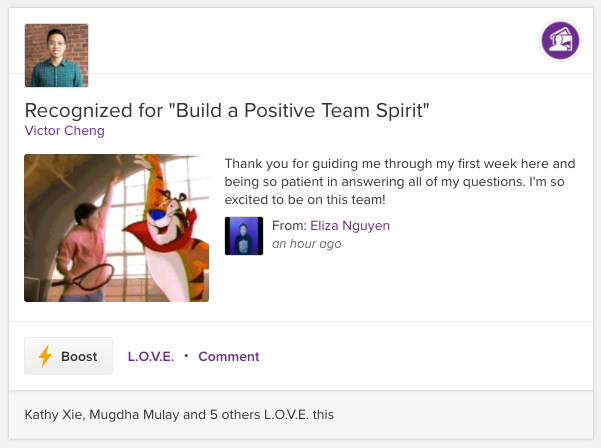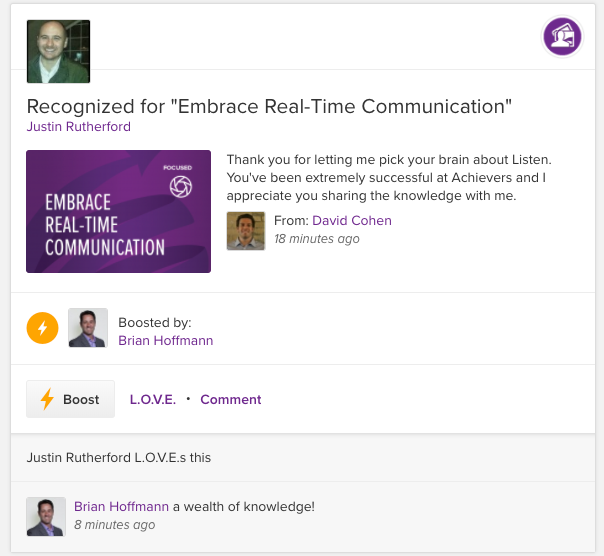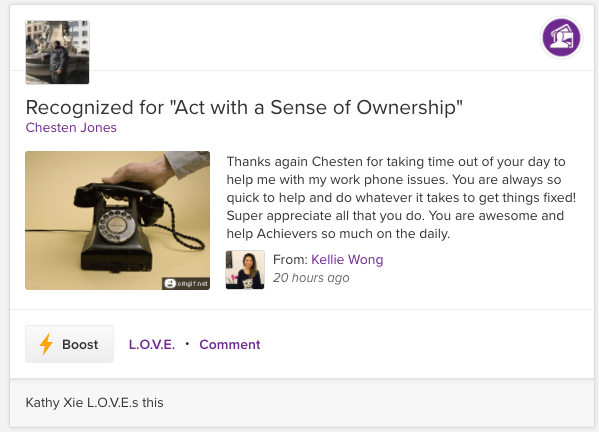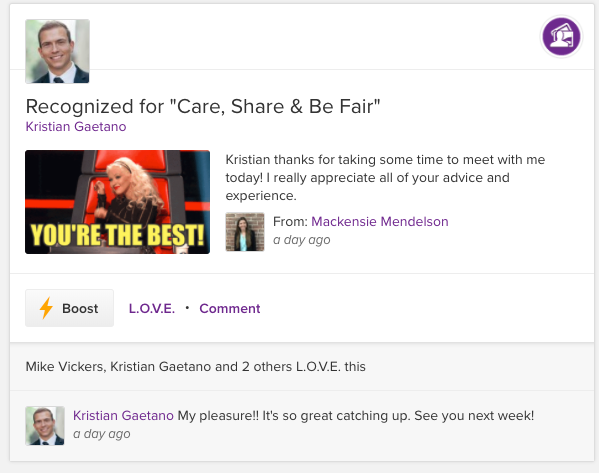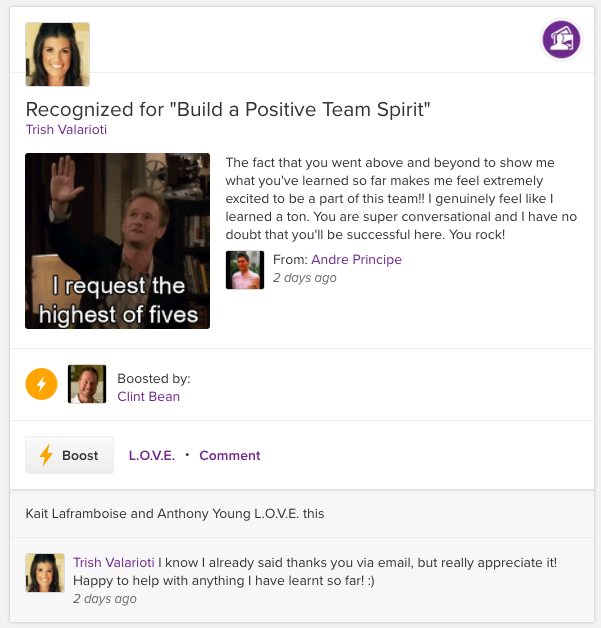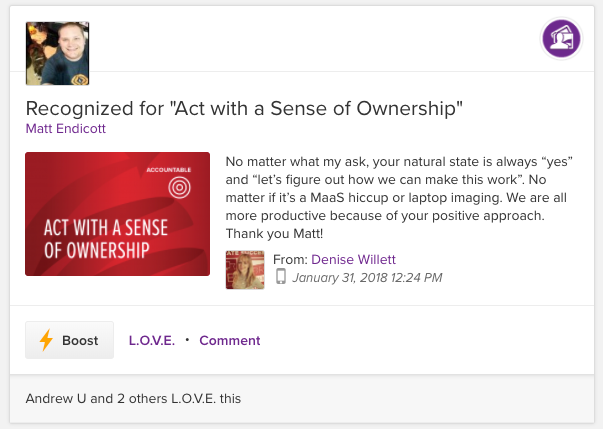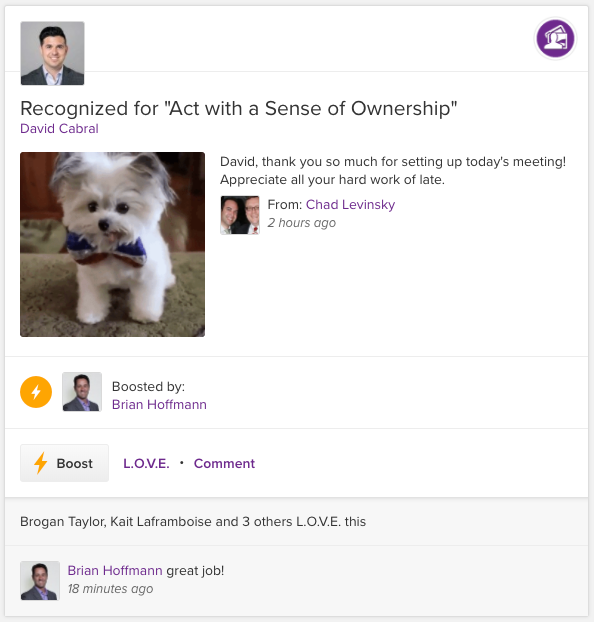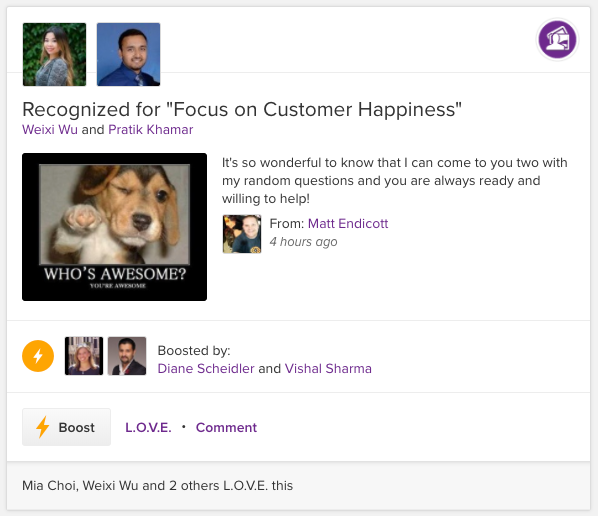 It's important to spread employee appreciation across your organization frequently, not just during one week of the year. You'll be surprised at how impactful it can be. After all, 69% of employees cited Recognition and Reward as a motivator to stay at their current job in 2018. Take the first step and recognize someone today for a job well done.
Looking for fun ideas on how to show employee appreciation? Check out our blog post 20 Fresh Ideas for the Best Employee Appreciation Week Ever.
Remember, don't fall short when it comes to engaging your employees. Learn the consequences by accessing Achievers' white paper The True Cost of Disengagement.

We're excited to share that Achievers has been nominated for the Canadian HR Reporter's 2018 Readers' Choice Awards in two categories: Employee Engagement Programs and Recognition Programs & Awards.
About the Author


Kellie Wong is the Content Marketing Manager for Achievers. She manages The Engage Blog and Achievers' social media presence, including the editorial calendars for both. In addition to being the final editor of all blog content for The Engage Blog, she also manages and maintains relationships with 35+ guest blog contributors. Connect with Kellie on LinkedIn.