Create a culture that means business™
Email address
Organizations need to carefully tailor their recognition efforts and make them meaningful to their employees. Here are 40 employee recognition ideas that show them that you appreciate their efforts.
Everyone likes to be recognized for their efforts. Think back to the last time someone expressed appreciation for your work — it stuck in your mind and meant something, didn't it? But employee recognition is not just about making people feel good. It has a significant impact on key business metrics, including engagement, retention, and productivity. Data indicates that "lack of recognition" is the third most common reason employees leave their job, and 26 percent of employees feel that being undervalued and underappreciated is the highest barrier to engagement. As Harvard Business School Assistant Professor Ashley V. Whillans says, "Cash matters in people's lives, but it's not all that matters. What really matters in the workplace is helping employees feel appreciated."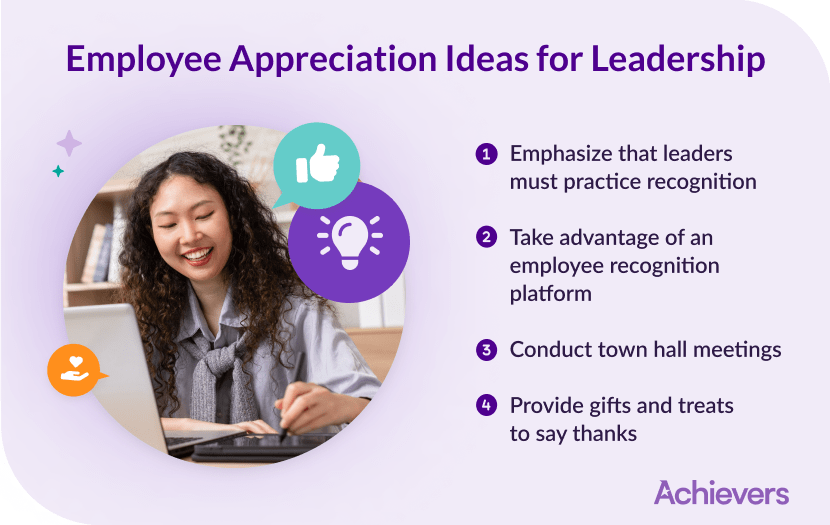 Employee appreciation ideas for leadership
1. Emphasize that leaders must practice recognition
Recognition from leadership boosts employee morale and encourages positive behavior by setting an example. 58 percent of employees say their manager relationship would improve with more recognition, but 30 percent of respondents feel recognition was "not really" or "not at all" valued by leadership. And recognition from leadership above the supervisor levels matters even more: 44 percent of employees value recognition from higher levels of leadership the most.
To become recognition champions, leaders from the C-suite down should prioritize recognition by following these recommendations:
Serve as an example by recognizing employees frequently.
Publicly recognize team members by hosting company-wide meetings.
Advocate for a culture of recognition in your daily interactions and in meetings with leadership.
Practice both monetary and social recognition.
Take advantage of one-click recognitions so that no leader can use the excuse that they're "too busy" to recognize employees.
Recognition from leadership is especially crucial in times of difficulty. Words of positivity, support, and appreciation for team efforts help employees focus on moving forward.
2. Show appreciation no matter where your employees are
In today's global economy, more and more employees are working remotely, and often when they are out of sight, they are overlooked when it comes to showing appreciation. But it's important to recognize these off-site and mobile workers as they tend to be the most at risk for feeling detached and unengaged. Ensure your recognition and rewards program involves all employees, including those working remotely, traveling for business, and on leave.
A recognition platform is a great way to facilitate mobile recognition. Meijer, a superstore based in the U.S., implemented a mobile recognition solution that was integral to increasing the volume and frequency of employee appreciation. According to Taylor Dehnke, having a mobile app was "vital to the success" of Meijer's program and "helped to drive a culture of recognition" throughout its widely dispersed company stores.
3. Take advantage of an employee recognition platform
Implementing an employee recognition platform makes it easy for all team members to start practicing recognition. A good platform will:
Make providing recognition fun and easy with an engaging user experience and mobile-friendly options.
Facilitate public recognition by displaying all recognitions on a company-wide newsfeed so team members can effortlessly view, like,or comment.
Incorporate both monetary and social recognition so team members can spotlight the value other employees create when they succeed and exhibit positive behaviors.
Boost results by allowing employees to add points to their colleagues' recognitions in real time.
You can also use a recognition platform to measure the effectiveness of your program. This is vital to its success, as the most effective recognition programs need to adapt to new employee needs and an ever-evolving culture. Key data points to track include the following:
How many recognitions are happening on a weekly, monthly, or annual basis?
Who are the most frequent users of the program?
What correlations are there between recognition and important business metrics?
A recognition platform with robust reporting capabilities makes it easy to track the effectiveness of your program and make adjustments to ensure alignment as organizational leadership, goals, and budgets change over time.
The experience of General Motors (GM) is a great example of the impact of using a recognition platform. After adopting a recognition platform, GM's recognition program caught on like wildfire, with a 97 percent activation rate and 7 out of 10 employees active in the program monthly. Leadership became involved as well, with 80 percent of managers sending recognitions monthly. GM's new program paid dividends: employee recognition was one of the five most improved areas in their engagement survey, and the survey attracted more than 5,000 positive comments about the program.
There are many different recognition platforms on the market. Research your options to make sure you can successfully implement and sustain your preferred solution.
4. Look to examples of successful recognition programs
Whether you are looking to launch a new employee recognition program or replace a legacy platform, it's always helpful to look at the experiences of others to learn what has been successful. Take a look at how Discover, Kellogg's, and Olympus all created recognition programs that delivered results.
While these three organizations are quite different, they all found that the most effective way to build a recognition program was by using a modern digital platform. Their experiences show that when a platform is accessible and easy to use, adoption rates and business results continue to improve long after the initial launch because team members make recognition part of their regular work habits.
5. Provide gifts and treats to say thanks
Often it's the small things that mean the most, like the coworker who brings in donuts unsolicited on Friday morning, or the boss that hands out power bars on a busy afternoon. These simple acts of generosity show kindness, appreciation, and respect. Many organizations now stock the company pantry with snacks and drinks, which is great for employee morale. But these should not replace the occasional surprise treat that says thank you simply and unexpectedly.
The occasional shared experience is also an excellent way to show appreciation and encourage collaboration. Take the team for lunch and invite a key leader to show appreciation. A team event like an escape room adds some fun and highlights individual skills and knowledge. And don't let employee appreciation day go unnoticed. Research some creative ways to mark the event and consider extending the celebration to last a full week.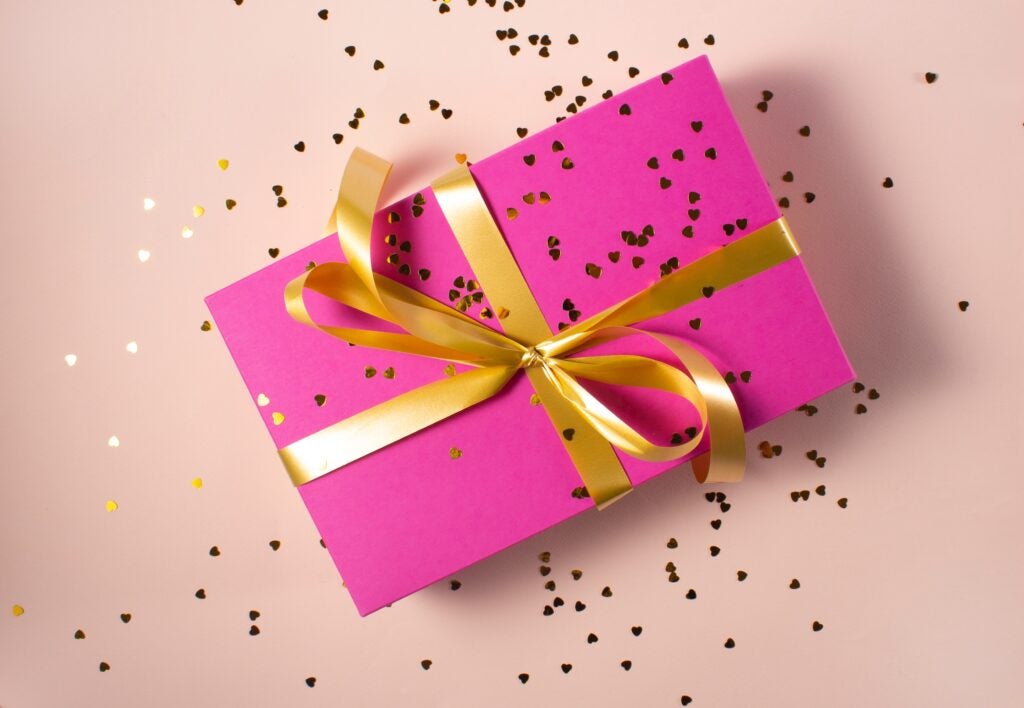 6. Show appreciation with quality swag
Corporate gifts with company logos, or "swag," are a great idea for showing appreciation, and they have the secondary benefit of promoting your brand. But when's the last time you updated your company swag? Outdated items that nobody wants may be doing more harm than good, as it shows a disconnect with your employees. Here are some of the top picks for today's plugged-in, body-conscious workers:
Water bottles. A high quality water bottle is something that almost everyone will appreciate and use on a regular basis, whether while exercising or just when sitting at their desk.
Tech accessories. Even though they seem to change daily, tech accessories are always in demand. Wireless earpods, mobile charging stations, and hands-free devices for the car are some of today's most popular accessories.
Fitness gear. Show appreciation and support employee health and wellness at the same time. Yoga mats, phone holders for runners, resistance bands, and branded sneakers are some of the more in-demand items.
Whatever swag you choose, make sure it's a quality product that won't end up in the trash. If you're not sure what employees will value, a quick survey will point you in the right direction. You can also check out vendor websites to see what's new and popular.
7. Empower employees by making them boss for a day
Empowering employees to take on more challenging responsibilities by making them "boss for the day" demonstrates not only trust but investment in their long-term career opportunities. They may even gain a different perspective on the organization and appreciation for the critical role that leadership plays. To avoid confusion, ensure that other teammates understand that the role is temporary.
Be sure to ask for insights afterward as well. Employees may have a unique perspective to share and will feel that their thoughts and voice matter.
8. Send a note of thanks
A simple note of thanks — whether digital or handwritten — is still one of the most popular and valued employee rewards. 85 percent of professionals want to be thanked on a daily basis. Whether it's for a job well done, volunteering, going the extra mile, staying late, or being a team player, a simple note of thanks demonstrates a personal touch and can be very meaningful.
Make sure the note of appreciation is well-written, sincere, and follows a few simple guidelines:
Be specific about the accomplishment or effort
Mention the effect it had on you as an individual or the organization as a whole
Clearly express your gratitude and recognize special efforts
Pro tip: If you struggle with writing, check out Achievers' guide to creating a recognition message that employees will appreciate.
9. Host a private lunch
By hosting a private lunch for a small group of employees or for one individual, you can turn recognition into an experience, and a chance to deliver direct 1:1 gratitude. Private lunches can be held offsite or in the office, in which case you'd pro
10. Give LinkedIn recommendations
Making recognitions public is important because it shows your employees that you truly value their contributions and want others to know about them. To make a LinkedIn recommendation, go to the profile page for your employee and add a few sentences about the great work they do and the reason for your recognition and recommendation.
11. Conduct town hall meetings
Town hall meetings are more than just a chance to get all of your employees together for company updates. They're also a wonderful way to make real-time recognition to your top performers or those who deserve a special mention. It shows that you want others to recognize and celebrate them as well.
12. Guest Speaker
Invite a guest speaker in to address and amp-up your teams. This could be someone from outside of your organization who is a leader in their space, a notable public figure, inspirational speaker, or even someone internally who is a star public speaker. Make the topic something inspirational and be sure to tie it back to the reasons you are recognizing your teams.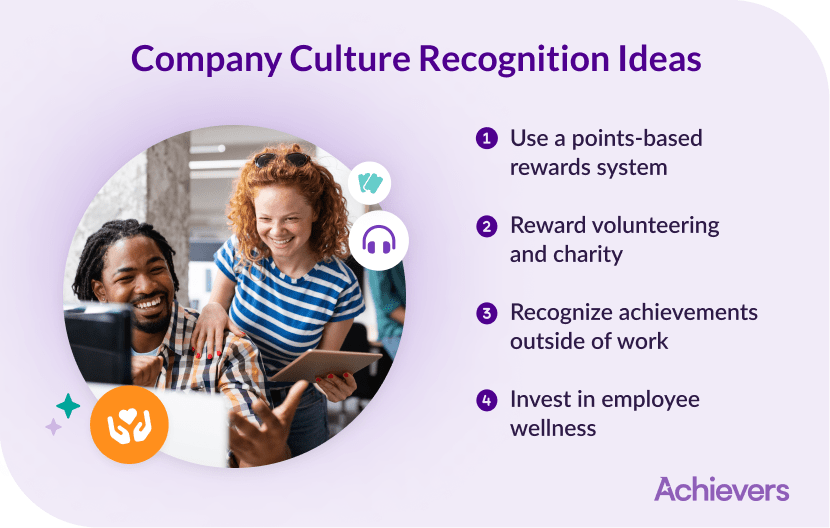 Company culture recognition ideas
13. Make recognition a fundamental part of your culture
A positive organizational culture has a significant impact on business results and is critical to attracting top talent, and recognition is the foundation that great company cultures are built on. According to Brandon Hall Group's recent report, organizations that rate their culture of recognition highly are:
3 times more likely to see increased employee retention
5 times more likely to see increased employee engagement
2.25 times more likely to give frequent recognition
79 percent more likely to give their employer brand a high rating
To start incorporating recognition into your culture, make peer-to-peer, team, manager, and leadership recognition a regular occurrence. The Brandon Hall Group found that companies that recognize employees multiple times a month are 41 percent more likely to see increased employee retention and 34 percent more likely to see increased engagement.
You should also explicitly and clearly tie recognition to specific positive behaviors, and especially those that reflect company values. Employees are more likely to repeat actions they're recognized for, so this is one of the most effective ways to shape your culture
Social recognition — communicating appreciation to employees either verbally or in writing — is a key part of making recognition part of your culture. Data shows that companies that practice social recognition are twice more likely to see improved individual performances, twice more likely to improve NPS scores, and four times more likely to improve stock prices. In the workplace, social recognition must be frequent and timely to be effective. When an employee reaches a goal or achieves a milestone, don't wait for the next staff meeting to call it out. Providing recognition in the moment that is transparent and specific encourages employees to repeat that behavior, as noted above.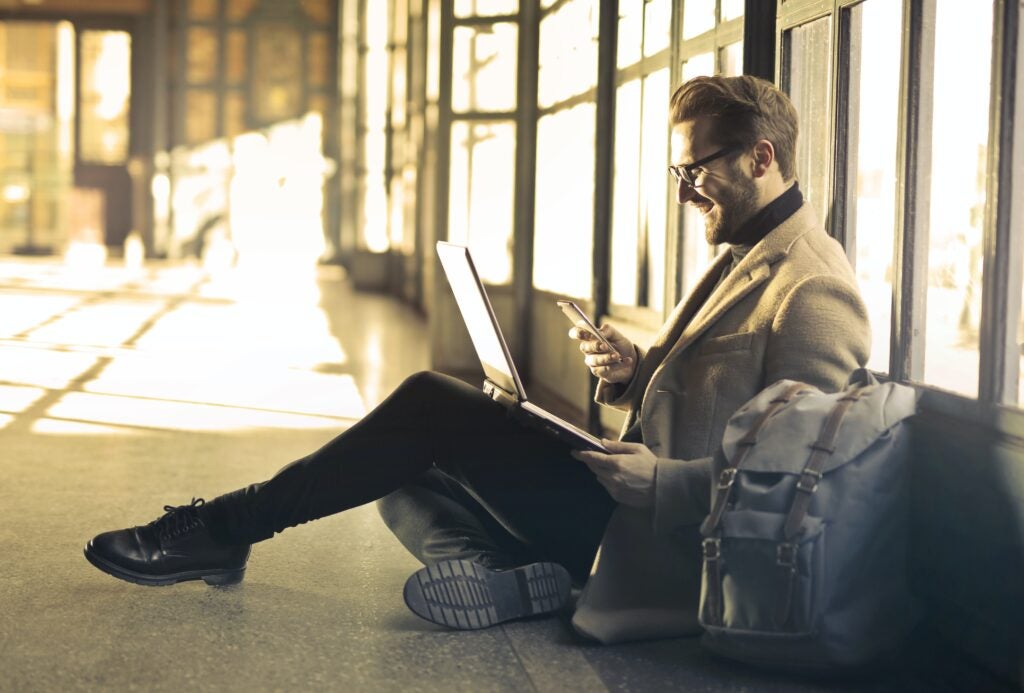 14. Use a points-based rewards system
A point system is a great way to show that you value your employees as unique individuals by letting them select rewards that matter to them. Consolidating points into a single system allows employees to accumulate a significant balance, which builds excitement as the points accrue. When ready, employees can redeem their points for a reward that they actually want, rather than receiving another generic mug or an award that they don't know what to do with. Employees will be able to connect their meaningful rewards to their personal contributions and value to the company.
Olympus, an innovative technology company, began to encourage recognition using a platform with a points-based reward system. One year after implementing a point system, they saw a 100 percent increase in total points-based recognition given along with a 189 percent increase in the number of team members who provided recognition. This accompanied an increase in positive engagement from 34 to 63 percent.
15. Reward volunteering and charity
Employees today want more than a paycheck — they want to feel part of a healthy, positive culture that includes community involvement and charitable giving. Building these activities into your recognition program allows employees to give back and reinforces how company values align with those of team members. It also shows you care about employees' well being outside of work, as volunteering is associated with better physical and mental health.
Many recognition platforms allow employees to donate their reward points to charities, and employees especially appreciate this option during times of crisis. Other ways to incorporate volunteering and charity include:
Organize a volunteer day for a local charity
Assemble care packages for families in need
Host a workplace fundraiser like a silent auction or 50/50 raffle
Plan a charitable team-building activity like a walkathon
Sponsor a local youth sports team
Be sure that all volunteers receive recognition so the employees who put valuable time, energy, and care into helping others feel appreciated.
16. Incentivize professional growth
New career opportunities are the preferred form of recognition of 59 percent of employees. Providing this type of recognition is essential to let employees know that your organization notices and appreciates their professional excellence. It also reinforces key behaviors like continuous learning and encourages employees to grow with your company over the long term. This doesn't have to mean a promotion — providing new responsibilities or more autonomy are great ways to reward professional progress as well.
Providing other types of career-based rewards also shows that you're invested in your team's success. For example, if an employee achieves a new certification, like Project Management Professional (PMP) or Certified Salesforce Administrator (CSA), offer up new business cards and present a personalized gift that includes the new credentials to show how proud you are of their accomplishment. Or offer a team member who surpasses a sales goal might time off to attend a business-related conference or another learning opportunity.
Make sure to recognize professional accomplishments publicly as well so all team members can see your organization's commitment to career development.
17. Recognize achievements outside of work
Demonstrate that you are invested in both your employee's personal and professional success by recognizing their achievements outside of work. These could be things like the completion of professional development courses they're taking during their personal time, an achievement related to a hobby or sport they're pursuing, or special events like getting married or having a baby.
18. Invest in employee wellness
Investing in your employee's overall wellness is a great way to improve engagement and productivity levels. By helping them balance their work and personal life, providing resources and activities that better equip them to manage their personal, financial, physical, and spiritual wellbeing, you'll help them to be more content and impactful at work.
19. Create a bulletin board
Being open and transparent is important to showing employees that you appreciate and value them. Keep everyone up-to-date and informed with a simple bulletin board posted in an area that all employees can easily access. Remember to consider your remote employees as well. Be sure that all communications are also shared in a digital format so that no one is left out.
20. Survey employees to get valuable feedback on recognition
There's often a disconnect between how leadership views an organization's recognition initiatives and the perspective of employees — while 67 percent of managers think they are better than average at recognizing employees, only 23 percent of employees agree. To ensure you're recognizing employees in ways they find meaningful, you need to get their honest feedback.
Using pulse surveys, you can understand how employees want to be recognized and rewarded. Employees will appreciate having a voice in your recognition program and will be even more excited about participating. Keep your program flexible so you can customize your offerings according to your employees' wants. If you have an employee recognition idea in mind, test it out with a select number of team members before implementing it across the organization, and then continue to ask for feedback to sustain and improve it.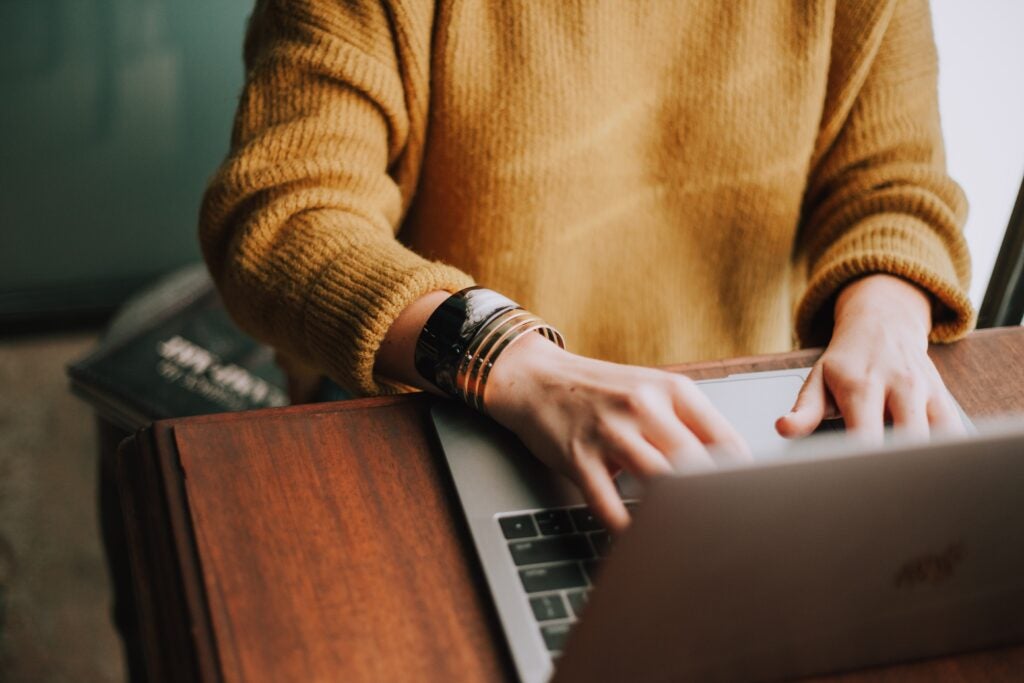 21. Recognize personal achievements
The best recognition programs go beyond rewarding employees for reaching milestones; they focus on encouraging frequent appreciation for personal achievements both on and off the job. These might include reaching a goal, completing a task, learning a new skill, collaborating well with a teammate, hitting a quota, and more. To identify the achievements that mean the most to your team members, think about your business and what your employees strive for, then incorporate appreciation for everyday tasks and exceptional achievements that drive results. You can also incorporate recognition for personal accomplishments outside of the workplace, like health and wellness goals, to demonstrate that you value your employees as individuals, not merely for their performance at work.
22. Invest in their health and well-being
Building off employee wellness, putting a focus on your employees' physical and mental well-being is important. Consider offering activities like onsite fitness or meditation classes so colleagues can get together to do something outside of the scope of their work. Include remote employees by connecting them virtually. Well-being also encompasses work-life balance. Ensure that your employees are utilizing their vacation time and are able to disconnect from work after hours.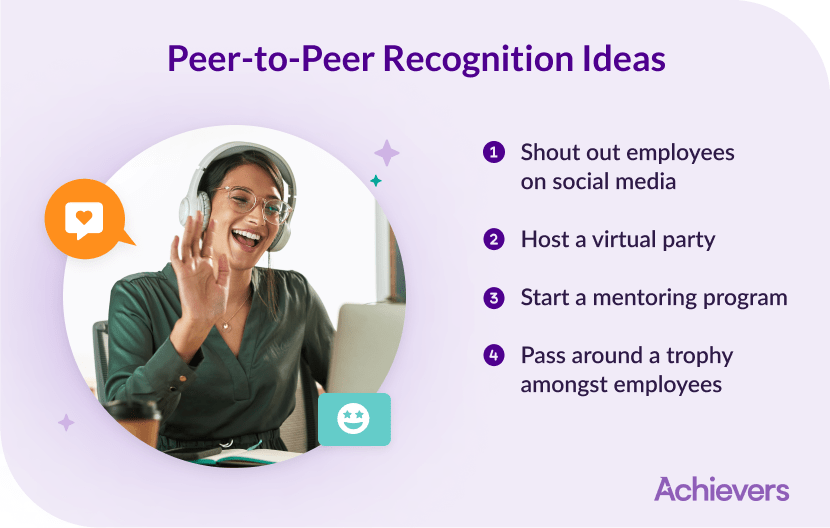 Ideas for peer to peer recognition
23.Encourage peer-to-peer recognition
Recognition from colleagues is just as important as being recognized by leadership. Peer-to-peer recognition builds employee engagement and helps establish a positive company culture. In fact, research shows that peer-to-peer recognition can boost employee performance by as much as 14 percent. It also fosters a sense of connection, belonging, and well-being. Here are some ideas for incorporating peer-to-peer recognition into the workplace:
Ensure that all employees can participate in your recognition program whether they're on the move, in office, or working remotely.
Include peer participation in employee recognition celebrations. Whether its a service anniversary or personal achievement, encourage peers to comment and be a part of the event. And consider digital celebration cards that all team members can sign and customize with a special message of appreciation.
Make it easy for employees to recognize a peer for good work or simply living the company's values.
McDonald's is a great example of the importance of peer-to-peer recognition. According to Tom Gergets, McDonalds' CTO, McDonald's was missing the capability to provide "real-time person-to-person" recognition. By adopting a recognition platform that allows everyone in the organization to provide real-time recognition to peers, McDonald's was able to build a culture of recognition.
24. Pass around a moving trophy
Moving recognition trophies might seem old school, but they're still a great way to enhance team spirit and drive the right behaviors. Start by defining the award criteria — it can be anything from business metrics to peer nominations — and select a trophy, serious or silly, depending on what works best for your culture. Then determine how often the trophy should be awarded and organize a little event each time an individual or team wins it, so everyone can share in the celebration.
25. Shout out employees on social media
Amplify the recognition of your teammates by posting a shout-out on social media. Be sure to tag the individual(s) you're recognizing so that others can link to their social media profiles. LinkedIn is a great platform to use since it's professionally focused and has a great reach.
26. Start a mentoring program
To help you and your peers progress professionally, start a mentoring program that pairs more tenured team members with those wanting to learn and grow their skill sets. Engage upper management for their buy-in and support in bringing your initiative to life.
27. Virtual party
Get the team together through a virtual party that includes not only those on site and in the office, but also those working remotely. Plan a theme, secure budget to send party favors or meal vouchers ahead of time so that everyone can enjoy and celebrate each other together.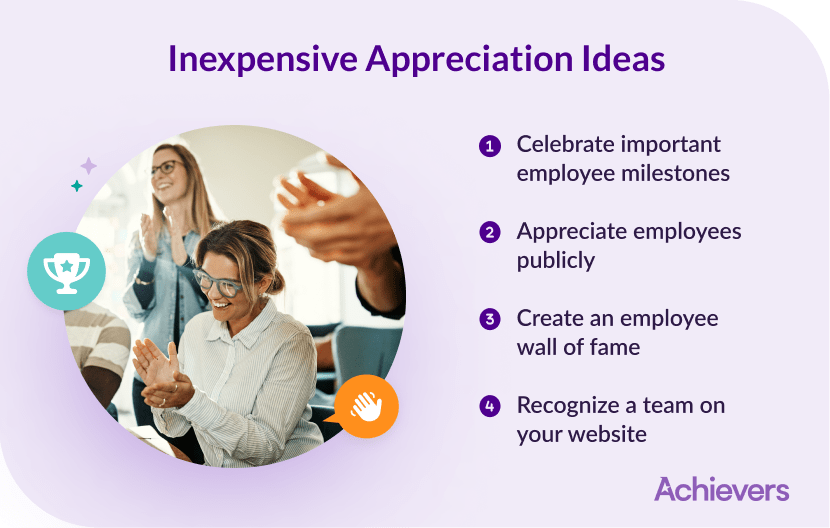 Inexpensive appreciation ideas
28. Celebrate important milestones
While recognition needs to go well beyond work anniversaries, they are still a meaningful way to demonstrate appreciation for employee loyalty. Work anniversaries are accompanied by years of memories, experiences, and relationships, so recognition should also be very personal. Luxury items are always appreciated, but make it personal by allowing employees to select a gift they want and need.
Consider also including a note of thanks from the CEO or a personalized recognition that will make the occasion, and gift, far more memorable. Digital celebration cards are a great idea for recognizing milestones as well, as they allow all team members to easily sign and add a fun GIF to say congratulations.
29. Appreciate employees publicly
While you should appreciate employees in private settings as well, publicly recognizing employee achievements calls out behavior that other team members should emulate and creates a collective spirit of optimism and success. There are many ways to recognize employees publicly. For example, many organizations today have a newsfeed that is updated in real time and distributed company-wide. Publicly acknowledging an employee on a company-wide newsfeed has a significant impact and provides a unique spotlight. Colleagues, managers, teammates — everyone can see the employee's contribution and participate in recognizing it.
You can also publicly show appreciation by highlighting achievements in meetings, creating a wall of fame, sending out email announcements, and posting on the company website. With today's technology, there is no shortage of ways to publicly acknowledge success and get maximum impact from recognitions.
30. Celebrate birthdays
Celebrating an employee's birthday is an easy way to recognize them as an individual and to nurture their sense of belonging. Consider circulating a physical or digital birthday card among the employee's team for everyone to add their well-wishes. If you're able to gather in-office together, consider giving them a special treat or gift card for a coffee. If you have a larger team, you can also do a once-a-month cake ceremony to celebrate all employee birthdays for that month.
31. Recognize a team on your website
Clients and customers love to see behind the scenes and get to know your teams too. Add a section to your website dedicated to recognizing specific teams and the great work they do. The individuals and teams profiled in this space can be switched out monthly, quarterly, or at whatever frequency works best for your organization.
32. Celebrate the small, daily wins
Recognition shouldn't be saved for the big wins. Show your employees that you appreciate them and the work they do with frequent recognition. These moments of appreciation can take the form of simple thank-yous, quick team huddles to acknowledge great work, by bringing in weekly treats for the team, or other small gestures of appreciation.
33. Create an employee wall of fame
Profile your employees with a wall of fame that spotlights achievements and employee-led initiatives. Be sure to switch up the individual profiled regularly and give every team member the opportunity to be featured and recognized in this space.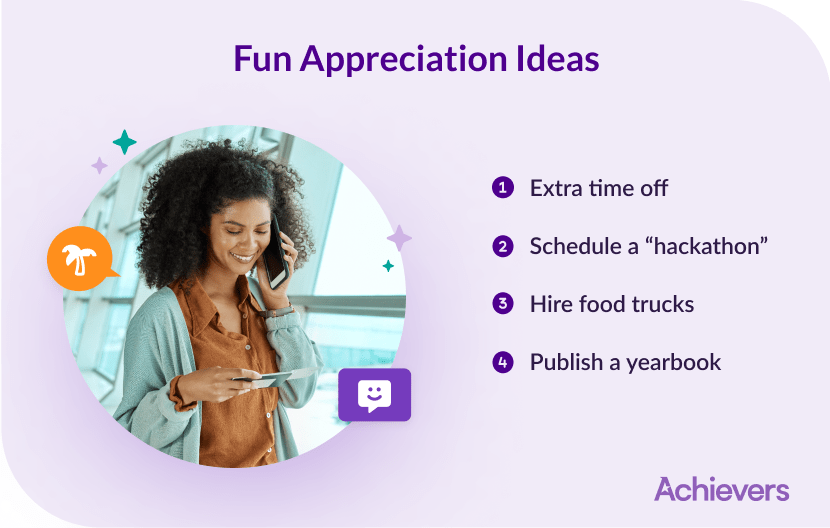 Fun appreciation ideas
34. Hire food trucks
A free lunch or fun unexpected treat is always a welcome way to show your appreciation to employees. Rather than catering a meal in, hiring food trucks to drop by the office or site is a great way to get employees up and away from their desks to indulge in a sweet treat, snack, or lunch while interacting with colleagues.
 35. Happy hour
Happy hours in workplaces have become a staple for bringing employees together on a regular basis in a casual way. It's a great way to step away from desks and treat employees to a drink and some light snacks. Remember to offer non-alcoholic beverages so that everyone can participate. And, as an organization, leverage these times to say thank yous to individuals and teams and to mingle and get to know employees as individuals.
36. Catered Lunch
Packing lunches for work isn't the most fun part of most employees' day, nor is having to buy lunch often. Cater lunch for your teams to show your appreciate for employees and to create an opportunity for celebrating wins and getting to know each other better. It's also a great idea to ask employees what they like to eat to ensure it's something they'll enjoy and are excited to receive.
37. Publish a yearbook
Create a sense of belonging and unity across teams by publishing a yearbook of all employees at the organization either annually or within a predetermined set of time. It's a fun way to capture your culture and nurture a team mindset. Encourage employees to sign each other's yearbook and be sure to add a note of recognition and appreciation to each of your team members' books.
38. Schedule a hackathon
Your organization is full of talent and great ideas. Get employees together from different areas of the business to innovate new ideas and solve business challenges through hackathons. It not only gets people out of their comfort zone, but also connects them to others in the organization they might not otherwise have the opportunity to meet or work with. And you'll likely get some great perspectives and ideas out of it to benefit the organization.
39. Extra time off
When your teams have put in extra effort, it goes a long way to provide them with extra time off to rest, recharge, and do something outside of work that they enjoy. If you can, allow employees to choose when to use this additional time so that it's most impactful for them.
40. Celebrate Employee Appreciation Day
Celebrating Employee Appreciation Day is important for showing your employees you care and to recognize the great work they do each day. If you miss the opportunity to do so, your employees may note that other organizations have planned recognition activities around this day and could feel under appreciated. If you're unsure how to celebrate, here are 30 ideas to get you started.
Jump-start your recognition program
When reading through the suggestions above, you'll notice that there are a few core principles that unite them. Recognition should be frequent, include both social and monetary components, reflect behavior you want to cultivate, and be made as easy as possible for all team members to practice, regardless of location or technical sophistication. To learn more about how to implement these practices in your organization, take a look at this informative webinar by Meghan M. Biro.
These core recognition principles are embedded in Achievers Recognize, an award-winning platform that enables a culture of recognition. Achievers Recognize lets team members provide social and points-based recognition from anywhere through its accessible user interface. It also streamlines the awards process, offers a company-wide newsfeed, and features digital celebration cards. You can even take advantage of Achievers' data insights and ever-growing catalog of rewards.
Request a demo of Achievers Recognize to see how easy recognition can be.

Recognition and appreciation ideas FAQ
What is the difference between appreciation and recognition?
Appreciation is about centered around the individual — who they are — while recognition is about what they have done or accomplished. Think of appreciation as a way to show gratitude for the person and recognition as a way to show gratitude for their actions.
How do you recognize staff in a fun way?
Recognize employees by creating a moment that's just for them through public recognition moments shared across the organization, by spotlighting their achievements, getting the team together for a special event in their honor, or by rewarding them with something that holds meaning to them.
How do you show gratitude to your staff?
Showing your gratitude for staff can be as simple as surprising them with a treat in the office or a special gift sent to their home. It can also take the form of publicly thanking them for the work they do, taking them out to lunch, or finding other activities for your team to enjoy together.
What are examples of ways to express gratitude?
Ways to express gratitude include things like: saying thank you, explaining the positive impact of the persons work or contributions, presenting them with an award, treat them to a small but meaningful gift.