Create a culture that means business™
Email address
Welcome to the August edition of the Carnival of HR! Are you asking yourself, "What is the Carnival of HR?" The Carnival of HR is moderated and run by Robin Schooling, a superstar in the HR community. It's an incredible series that brings together some of the best HR content and insights out there. Every month, there's a different host and potential theme. Last year, we had the pleasure of hosting the December edition and this year, we're excited to be the host for August. For this month, we decided to have no particular theme – we encouraged participants to submit any HR topic of their choice. The more the merrier, don't you agree? We had a lot of submissions this month and we're very excited to spotlight them.
Without further ado, below is the August edition of the Carnival of HR:
Change it up
Robin Schooling shares her article, "It's Not Them. It's Us." She shares her top 10 hits of typical and traditional HR mindsets that hit the replay button even though the "partygoers have changed." I love her statement when she wrote, "…when we work in HR we need to approach every day and every situation with the mindset that people are inherently good and operating with the best intentions. We must avoid using sweeping generalizations that categorize our employees (OUR employees; the ones we decided were good enough to come work for us) as people whose only goal is to engage in battle with the company." Check out Robin's top HR tips listed in her article on how to change things up in order to better navigate with grace and a measure of humanity.
Build an inclusive culture
Did you know inclusive companies are 1.7 times more innovative and 120 percent more likely to hit financial goals? Building an inclusive culture should be at the top of the priority list for every organization, especially leaders. Currently, nearly half (45 percent) of workers say leadership is "minimally" or "not at all" committed to improving company culture. Jeff Cates, CEO and President of Achievers, shares a list of top employee networks to consider for your company to build an inclusive culture and strengthen a sense of connection and belonging. He also spotlights some employee networks at Achievers, including the Achievers Women's Network (AWN).
Establish trust with employees
Christina Wang, HR rebel and change agent, shares her article, "A 'For the People by the People' Future of HR." She dives into how there is a tremendous opportunity for HR to go beyond having a seat at the table to actually leading businesses through this time of global uncertainty. She states, "HR needs to move beyond just serving the business, prioritizing management's interests, and protecting their bottom line. For far too long, we've neglected our duty of care to employees. Now is the time for HR to center its focus on establishing trust with employees. If HR is to be a true 'neutral' partner, we must be objective and fair mediators who strive for win-win outcomes."
Strengthen resilience
John Baldino, HR pro and President of Humareso, talks about battling through COVID-19 with resilience. He tackles this topic with a fun twist and brings us back to the 90's with classic Montell Jordan. His article titled, "This Is How We Do It," dives into lyrics while sharing tips to equip yourself with what is needed for success. For example, he shares, "Tip up your cup – Celebrate the small victories in addressing your circumstances. Once you get out of the 'come post-COVID, we'll get back to normal' mindset, and you begin your planning for what is real now and to come, set aside time to evaluate your progress and celebrate the smallest of wins. If you've gotten better at parts of your schedule, great! If you've made strides in your accountability with another, awesome! Recognize your wins." Completely agree that it's important to recognize your everyday wins, both small and big. I also can't forget to mention that John's article includes a video of Montell Jordan's famous song, which was a nice surprise.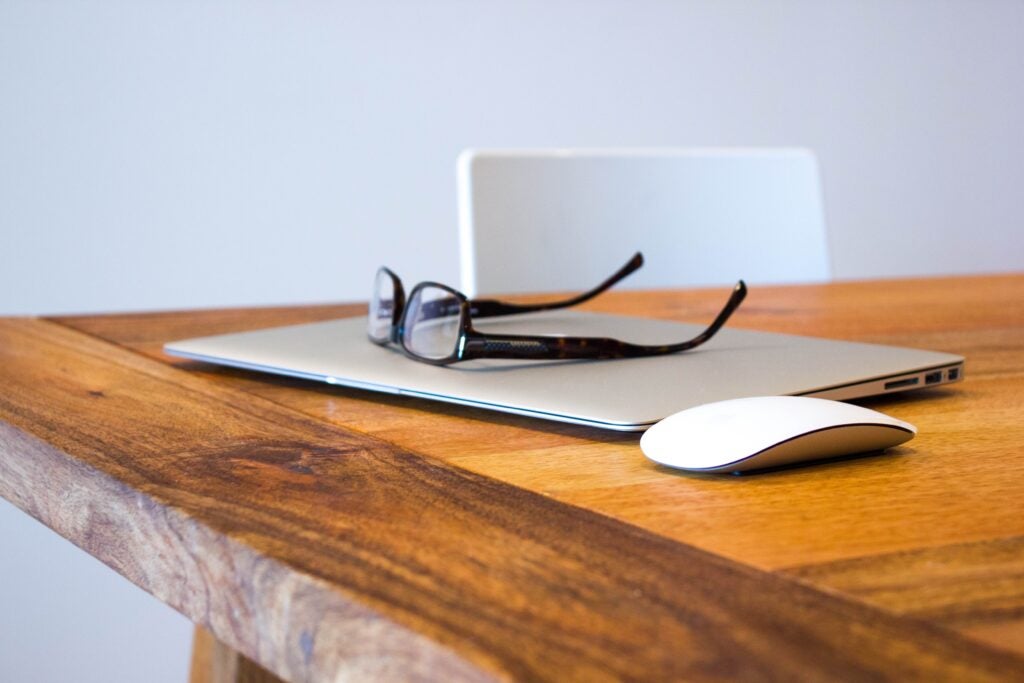 Improve the quality of meetings
Have you grown an extra level of frustration with meetings? Julie Winkle Giulioni shares how it's time to stop blaming Zoom and consider that the problem with your meetings might be you. She shares, "The sheer volume associated with videoconference-based communication today is shining a light on the fundamental problems that have persisted for some time in many organizations. And the solution rests less with the digital platform and more with a leader's ability to bring people together in a way that engages, makes good use to time and talents, taps everyone's best thinking, and drives tangible results." Julia shares top tips to improve the quality of both virtual and in-person meetings.
Keep pace with talent
Charles Hipps shares why it's vital to keep pace with talent in uncertain times. If you're looking for hiring tips, turn to Charles' insightful advice. He shares, "While typical managers spend 70 percent of their total hiring process deliberating over decisions, the decisive hiring manager spends more time engaging with the right candidates and whittles decision time to just 30 percent. This more strategic use of time pays off, too. According to Gartner, decisive hiring managers hire 10 percent more high-quality candidates and 11 percent fewer low-quality candidates than typical hiring managers."
Talk less and listen more
Kayla Moncayo, employee relations expert, shares why it's important to talk less and listen more, especially when it comes to equality in the workplace. She shares, "When the majority collectively stops talking, when they open their ears and listen with the intent to hear, change stirs." Kayla also shares a heartfelt letter to HR professionals titled, "Heartbroken HR." The last two sentences of her piece say it all, with her stating, "Heartbroken, but determined. Determined to create better workforces for the black community, the LGBTQ community, the post-pandemic lifestyle. Heartbroken, but warriors."
Improve your recruitment process
What does your recruitment process look like? Wendy Dailey, HR influencer and voice of My Dailey Journey, shares ones thing you should change in your recruitment process today. She states, "I think the most effective change right now is the push to be transparent. We need to be willing to share processes, information, and more about our company than ever before. In exchange, I believe we will get better, strong candidates from the beginning."
Find your HR hero
What would summer be without baseball, even during COVID-19? Mark Fogel's article shares a fun read about baseball and heroes. Why baseball and heroes? Because HR needs a hero! He shares, "In HR, I have discussed folks to look up to spanning my entire career. There have been a few trailblazers and icons. For me, Libby Sartain and Hung Lee stand out. Libby put HR on the map with business leaders at Southwest two decades ago. She also wrote the first HR book by an HR practitioner (HR from the Heart) that I ever read. Hung Lee is probably the most innovative Talent executive of our current generation. His brainfood is just that!" Now is the time to ask yourself who is your HR hero and how has this person made an impact on your life?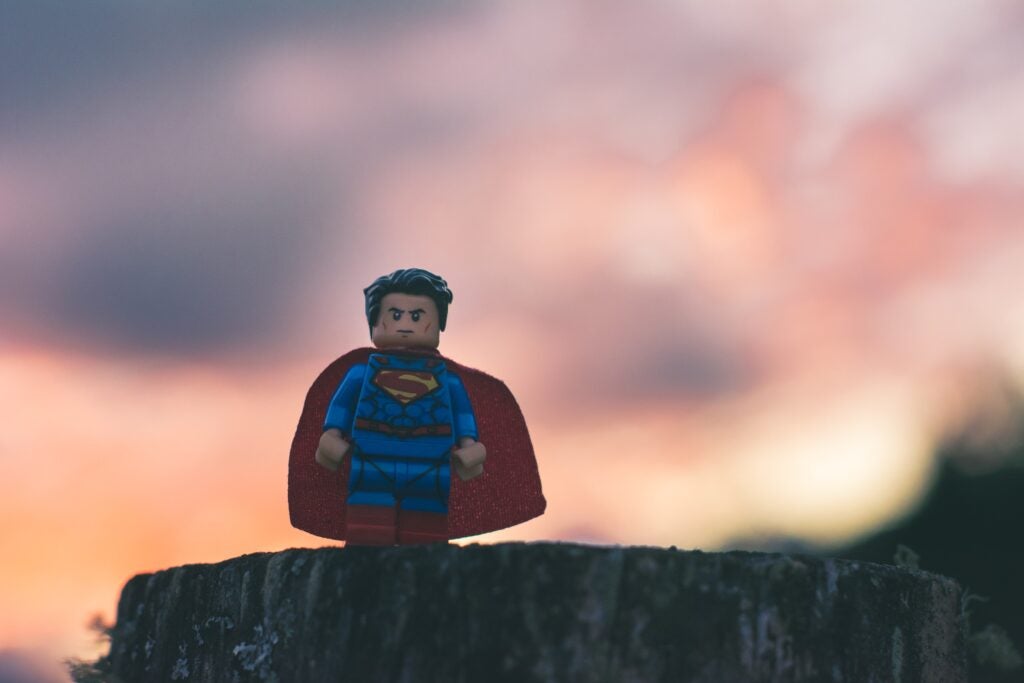 Tell your story
Anthony Paradiso, President and Founder of AllThingzAP, shares how you are worth the time to tell your story. He states, "It is time that we all have those tough conversations and also sharing our stories. Telling our stories correlate with the tough conversations. It is not going to be easy but must happen in order to move in the right direction… We all have our own stories to tell." Anthony shares his story and beliefs and encourages everyone to share theirs.
Hire top talent
Micole Garritti, host of the #HRforAll Twitter chat, shares her article, "Past v. Potential: What's More Important in Hiring." She shares some very valuable insights, including how we spend 6 seconds reading a resume. That's right, only 6 seconds. She also shares great advice on how to hire top talent, including, "To understand someone's potential, things like 'job auditions' and pre-hire assessments can help. Assessments offer what many experts call an alternative to a job interview, what they call a job 'audition.' These auditions put people in job preview scenarios and observe the behaviors and competencies."
Rethink your perspective
Melissa Fairman shares her article titled, "When Is It Time to Make A Change?" She discusses why she thinks it's time we really change our organizations and how it's not enough to try best practices, tweaks, or modifications. Check out her article to learn why we need to rethink our entire perspective on organizations.
Involve yourself in social justice work
Christine Assaf, People Solutions Consultant, dives into how it's important for HR professionals to be involved in the work of social justice. She shares, "There are ways for HR to be involved in equity and justice in a civil way that fosters a culture of diversity and inclusion… Be brave, HR. We should be actively involved in the conversation of equity and justice. If our purpose is to attract, train, and motivate humans to perform better, then both personally and professionally, equity and justice must be a requirement."
Take a closer look at people management
Prasad Kurian talks about the importance of making a deliberate effort to crystalize the basic tenets of people management across your organization. By doing so, HR initiatives and HR transformation can be more coherent and effective. He shares, "When it comes to HR initiatives, lack of a clearly articulated and consistently practiced HR philosophy can make the organization susceptible to 'taking up the latest fad in people management and discarding it soon after to take up the next one.'"
Choose a new approach
Steve Browne shares his article covering approach versus tactics. He offers a different approach to consider in everyday life: "Choose an 'if/then' approach… The opportunities are endless. The key to an 'if/then' approach is that it focuses on action and movement. I choose to do this so I can be positive regardless of the constant push of darkness, gloom and cynicism which keeps trying to swallow us all."
There you have it, the August edition of the Carnival of HR. It's always a pleasure hosting the Carnival of HR. Thank you to Robin Schooling, our fearless ringleader of the Carnival of HR, and thank you to all the participants who submitted their fabulous articles. Last, but certainly not least, thank you for checking out this month's edition of the Carnival of HR. We hope you take away valuable HR insights and best practices to help you and your organization level up your employee engagement strategies.
If you're looking to stay updated on the latest and greatest HR insights, we highly recommend you follow the Carnival of HR series. Join the conversation on Twitter by following @CarnivalofHR.