Get engagement insights delivered to your inbox
Email address
The COVID-19 pandemic blindsided businesses and economies all around the world. In such uncertain times, how employers respond to times of crisis and communicate with their staff matters. Whether leaders took control over what they could or avoided anything pandemic-related, how did employees rate their company's handling of COVID-19?
In a new study, team improvement software developer Nulab asked 1,002 Americans who had a job during the height of the COVID-19 outbreak about their company's response to the COVID-19 pandemic. The study showed which steps their companies took to keep people safe, how employees perceived the action plan, and the likelihood of a COVID-19 misstep impacting employee tenure. Here are some of the results.
Employees' perceptions of their employer
Have workers changed how they think about their company since COVID-19's onset? The study reveals that 43 percent of respondents felt more positively about their employer. More than 1 in 3 people reported feeling the same as before COVID-19 struck. But, 23 percent of employees felt more negatively toward their management since the pandemic started.
Of the employees with a negative opinion, 32 percent said they expect to leave their employer within the next year. Millennials (24 percent) were more likely to have a negative view of their employer than baby boomers (17 percent).
The study asked if respondents were considered essential workers and how that changed opinions of their workplace. Nonessential workers (44 percent) were only two percentage points more likely to view their company more positively than essential workers (42 percent). Alternatively, essential workers were 13 percentage points more likely to hold a negative opinion of their employer's response to the pandemic.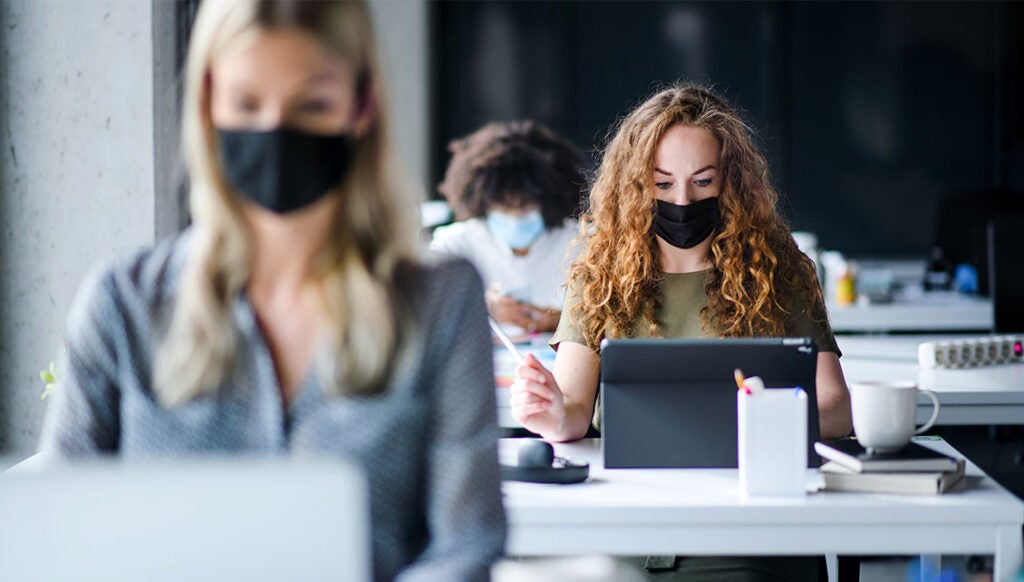 Maintaining safety in the workplace
As for safety at work, nearly 3 in 4 people felt safe while on their company's premises. Just 16 percent of respondents felt unsafe while at work. The percentage of people who felt unsafe at work grew to 28 percent among employees working on-site.
Millennials (17 percent) were almost twice as likely to feel unsafe while at work than baby boomers (8 percent), with the latter feeling the safest at work. Essential workers were nearly twice as likely to feel unsafe at work, compared to nonessential employees. More than 3 in 4 nonessential workers felt safe at work. On the other hand, just 69 percent of essential workers said the same.
When a 27-year-old paramedic was asked whether she would consider changing careers after COVID-19, she said no, as being a first responder is a huge piece of who she is at her core, and she loves helping people in their darkest hour, regardless of the risk.
Workers leaving due to their employer's response to COVID-19
More than 1 in 10 respondents said it was very likely they would leave their current employer due to its response to the COVID-19 pandemic. Nearly 1 in 3 people said they were considering leaving. More than half (55 percent) of respondents said they would not consider leaving their current workplace.
Again, millennials were most likely to leave their current place of employment due to their company's pandemic response. Baby boomers ranked second, with Generation X the least likely group of people to leave their position over their employer's response to COVID-19.
Approximately 32 percent of respondents who don't feel safe at work were planning to find a new job. That's nearly five times more than those who felt safe in their current work environment (7 percent).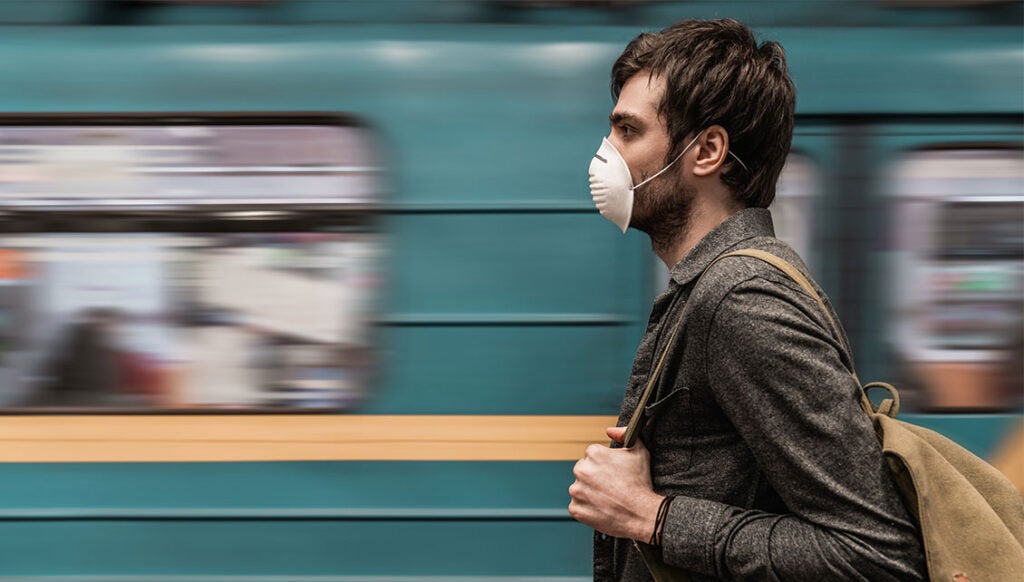 Grading current employers on pandemic response
Just 23 percent of workers agreed that their employers are handling the pandemic excellently. About 2 in 5 respondents rated their company's response as good, while 1 in 10 people revealed that they would give their management a poor rating.
Overall, 38 percent of employees reported reduced pay or hours. Of these, 14 percent rated their employer's pandemic response as poor at best. Larger companies with 1,000 or more employees were most likely to receive favorable reviews from their employees regarding its response to the COVID-19 pandemic. Companies with 499 or fewer workers tended to have the worst ratings of how they handled their company over the past few months.
The top actions employers took to keep their employees safe were encouraging sick employees to stay home, limiting exposure between employees and customers, and maintaining essential business operations to the best of their abilities.
Employees were most satisfied with their current employers when they provided an emergency preparedness plan, ensured employees' financial security as best they could, and provided enough personal protective equipment.
There are so many unknowns where COVID-19 is concerned that it's better to be safe than sorry. Most people have to work to survive, but how employees are treated is part of what will keep a business running. With more information available every day, hopefully employers will have the facts they need to manage changes in the workplace effectively.
If you're an employer looking for effective ways to support your employees during COVID-19, access this webinar featuring Dr. Natalie Baumgartner, Chief Workforce Scientist at Achievers.