As a CEO, I've been focused for quite some time on helping employees reposition their work experience as important but not all-consuming. I've come to call this initiative "putting the work back in its place." This work–life balance philosophy runs counter to the historical management mantra of arrive earlier, stay later, and do more. Below I share why I adopted this philosophy and offer top tips for balancing life and work.
Looking back at the history of work-life balance
When I began working in the forest products industry in Maine thirty years ago, hourly pay rates were low, yet weekly paychecks were still competitive because people spent 60 to 65 hours at work each week. This follows the history of the Industrial Revolution in both Europe and America. In the mill town of Lowell, Massachusetts, for example, the average workweek in the 1840s was 74 hours. Continuing to the present day, workers have been indoctrinated into the tradition of demonstrating their commitment through the length of time spent at work.
This approach is based on a company-centric view of society in which the corporation's needs come first. The employee exists to increase output and expand value in what business writer Jim Collins describes as "the never-ending pursuit of more." This is how work has often been an all-consuming exercise for the people who do it. But in the 21st century, work should be just one of the many important elements when it comes to balancing life and work.
Changing your perspective
As productivity, automation, and information technology continue to expand, more free time is made available after you account for the time it takes to adopt these new methods. What should corporations do with this excess capacity? That's a critical strategic and social question for executives to ponder. Sure, we can use some of that freed human capacity to produce, deliver, and service more, and better. But how about also using some of that available time to just plain work less?
The traditional management philosophy about the primacy of work and HR's approach to compensation and rewards needs to change. Let's take a look at the overtime pay model as an example. The overtime system rewards but one master: working longer. The longer the work takes, the more I make. This incentive isn't always the most effective. Companies should reward workers for finding ways to accomplish the necessary tasks in less time, not more.
Balancing life and work results in positive business outcomes
At Hancock Lumber, we took this challenge head on across all of our stores. Ten years ago, the average Hancock workweek was 49 hours. Today, it's 40. More importantly, we intentionally drove earning levels up over 50% during that same period. Finally, across the decade our sales as a company doubled, and were on their way to doubling again. In summary, we reduced the workweek, increased the pay, and expanded the output.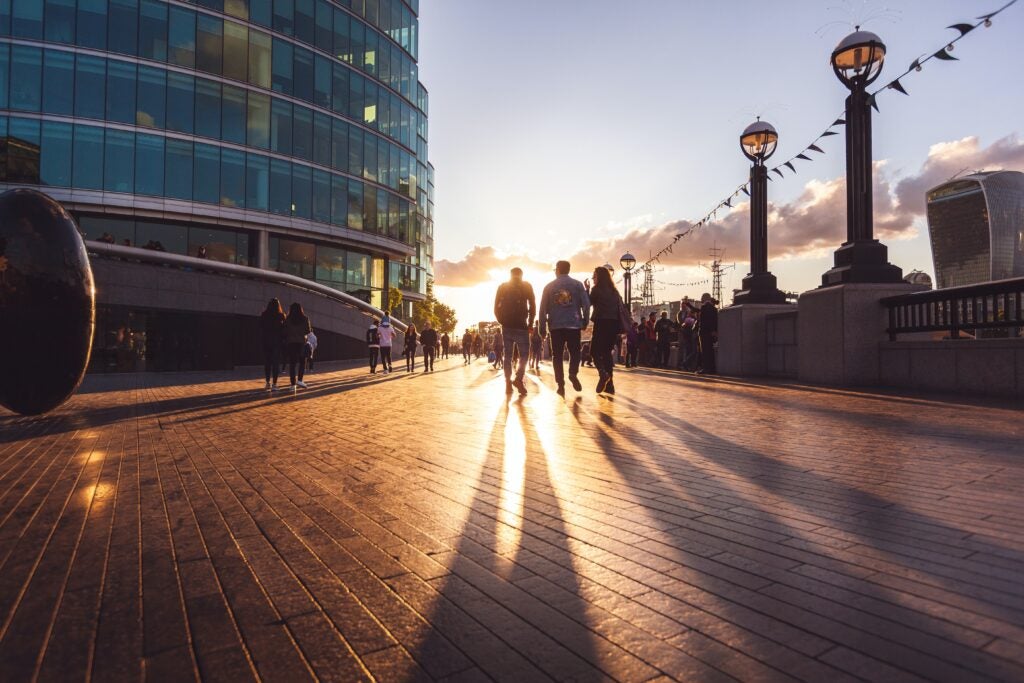 How companies can support better work-life balance for employees
What steps did I take to create a better work-life balance for my staff and drive this positive outcome? Below I share three key steps HR can take to better support their employees when it comes to balancing life and work.
1. Set goals
The first key step is to set goals. Most companies accomplish what they prioritize, so an essential question becomes "What are you prioritizing?" We set our sights on reducing the workweek and adding more balance and freedom to our employees' lives while still increasing income levels. That's a goal that everyone within an organization can get behind.
2. Rebuild compensation systems
Rebuild your compensation systems to support this philosophical change. We consistently increased the base pay rates and built a bonus system to replace the overtime. The new incentive system, which we call "performance gold" pays bonuses for increasing safety, accuracy, and efficiency. Employees earn more by reducing the amount of time it takes to complete core activities. In this way employee and corporate incentives have become aligned. Finally, we refuse to use overtime. This discipline has forced the change our organization sought.
3. Modify staffing strategies
To accomplish our goals and help employees achieve a better work-life balance, we modified our staffing strategies. One example of this is our approach to logistics. We want each truck in our delivery fleet running 50 hours a week. Traditionally, this meant that our drivers each worked more than 50 hours when we included time for fleet maintenance and communication huddles. To change this, we simply added one more driver to each team. Four trucks now require five drivers, each working four 10-hour days. This approach has helped us sample the future potential of the four-day workweek. I see many part-time employees in the retail industry driving to and from work for a four to six-hour shift. This is a waste of human capacity. Working four 10-hour days is a model I aspire to advance.
4. Be mindful of your employees' schedules
As a CEO, I made some subtle changes in when I communicate with managers and employees. Unless it's an emergency, I don't send e-mails after 5:30 p.m., nor do I send them on weekends. I may personally do some work during those periods, but I corral all those e-mails to my draft folder and then slowly release them during normal hours the following workday. It's important to lead by example. When communicating with your employees, be mindful of their work hours – consistently sending emails during late hours or on the weekends doesn't encourage a healthy work-life balance.
Free up time for your team
In the modern age one of the most powerful gifts we have to share is the freeing up of time. It's a potential luxury our ancestors were not afforded. During both the Agricultural and Industrial Revolutions, work took all the available time. The momentum from that era still lingers, which means it's incumbent upon corporate executives to intentionally create a new vision for a healthier work–life balance. Today, we show our appreciation to employees by building a culture focused on balancing life and work. Focus on making work take less time, not more, and start reinventing your compensation systems to support this freshly inverted goal.
In the 21st century, work doesn't need to consume all the available energy of the people who do it. Work should be one important component of a diverse and balanced life.
Are you balancing life and work for your employees? Learn how to support your employees with Achievers' free webinar.