Get engagement insights delivered to your inbox
Email address
Have you ever thought about why most new projects fail, before they even get off the ground? Breanne Woodrow, Director of Solution Consulting at Achievers, opens her webinar on employee recognition platforms with this question. It's a great starting point for the discussion, because when Achievers partners with our customers, we first help them make an absolutely compelling case for how an employee recognition platform will improve their business. After Woodrow discusses the question of why projects fail, she then dives into the eight things to consider when building a business case for an employee recognition platform.
Before we look at those eight points, however, let's talk for a minute about why projects fail:

First and foremost, new projects fail after launch because their advocates haven't defined a strong business case.
Successful companies identify recognition as having the greatest impact on employee engagement, according to Aptitude Research Partners' Impact study. This study found that companies that invest in social recognition are four times more likely to improve their stock prices, twice as likely to improve their Net Promoter Score (NPS), and twice as likely to improve individual performances.
Second, the value of the platform or new project has not been articulated in a compelling way.
Companies have to ask themselves, "What happens if we don't establish this partnership? What opportunities are going to be lost?"
Third, companies impede their change management if they don't align a new project with strategic business goals.
When you invest in an employee recognition platform, you should find that you're forming a partnership. Your new partner should listen closely to your business goals, and show you how their platform specifically helps you reach those goals.
Fourth, the new change is not properly socialized, or made familiar to the employees before it's brought on board.
Gallup warns that "Whether the majority of companies aren't buying what they need or aren't using what they buy, most employees aren't benefiting from the technology and processes that were intended to improve their workplace experience."
In order to overcome these known reasons for failure, we've identified eight points that together overcome any friction that might otherwise accompany the launch of an employee recognition platform. As you build your business case for an employee recognition platform, take into consideration our eight points below.
1. Focus on an excellent employee experience
What is important for your employees? Where do they spend the most time? On Slack? Outlook? On mobile? The idea is to reduce barriers to access, by bringing employees into the recognition platform through the tools they already use every day. Josh Bersin says, "A major part of the employee experience is simplifying the technology experience, and designing HR programs that happen 'in the flow of work'." Talk about your employee recognition platform's mobile and integration capabilities to provide a seamless user experience for all participants.
2. Present a compelling reason
The best way to uncover the reason for investing in an employee recognition platform is to ask, "What will happen if we don't introduce this change now?" Once you've covered the risks of doing nothing, it's helpful to outline how each key stakeholder will benefit. Neil Bedwell, a Forbes Council Member and change consultant, encourages companies to "shift employees from workers to stakeholders," and then work with them to "create a purpose together."
If your organization is looking to boost engagement, share this stat from our State of Recognition report:
Every time organizations double the number of recognitions in their organization, their overall engagement is expected to go up five percentage points.
Not investing in an employee recognition platform will result in missed opportunities to increase employee engagement across your organization.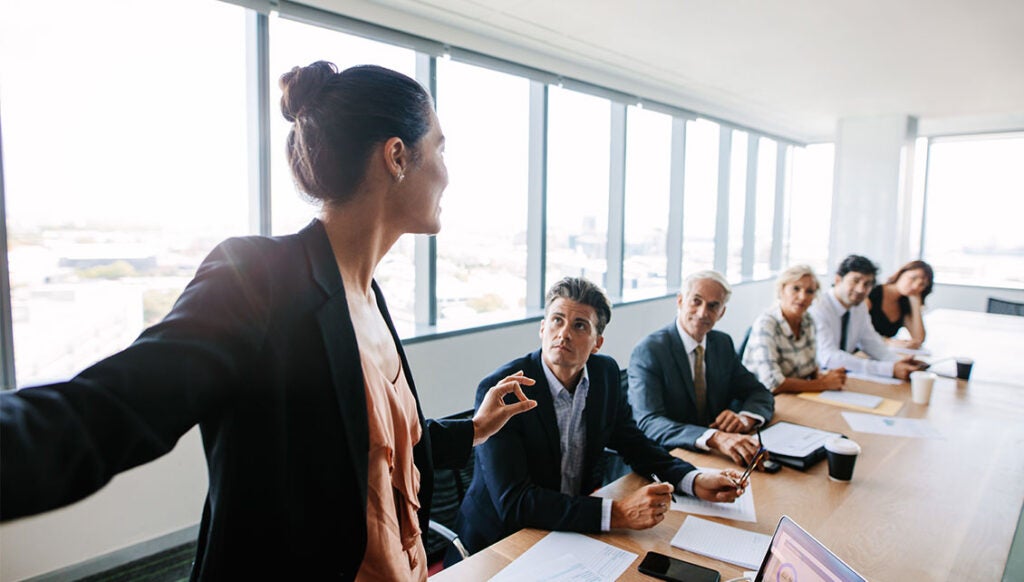 3. Shape your conversation with executives
When you know your decision-makers, you can come right out and ask for their advocacy. The change managers at ProSci encourage shaping your conversation with executives as follows:
Be specific. Executives are "time-starved" and won't respond to generalities.
Be assertive and confident about your solutions.
Cite other successes and case histories.
Build a business case by referencing KPIs for every affected business unit.
Pro tip: Access our blog post to learn how to executives on board with an employee recognition program.
4. Set quantitative objectives for your employee recognition platform
Metrics are your friend. Divide up your measurable goals into input metrics: program adoption, recognition coverage, monthly active users, and output metrics: employee engagement, attrition, customer satisfaction, and employee performance .
Another way to understand output metrics is to know that they answer the question, "What does success look like?" Project management company MIG-SO divides their output metrics for launching a new platform into three categories:
Adoption: What is the volume of adoption?
Competency: How effectively or completely are the employees using the new platform? How well has it been adopted?
Perception: How well has the change been perceived? Do employee engagement surveys show an increase in well-being?
General Motors (GM), a global automotive company, launched its GM Recognition Program to 67,000 employees across 26 countries. Just six months after their program launched, employee recognition became became one of the five most improved areas in their engagement survey. In addition, there was a 97% activation rate for the GM Recognition Program and 7 out of 10 employees are active in the program monthly.
5. Commit to success
When you sign on a new vendor, you'll also want to identify who in your company will "own" the recognition program, in a strategic sense. If someone "inherits" the role of spearheading the launch after the fact, they will feel less passionate. Assign some dedicated resources to your program for additional IT, internal communications, and employee training support.
6. Think simple and scalable
Simplicity is a vital element of any innovation. Employees in the field and in the office should experience the employee recognition platform in the same way, and keeping things simple is the way you achieve this. Global leadership experts at Heidrick & Struggles discovered that "simplicity is the key to accelerated performance." When they examined a set of companies and gave each one a "simplicity score," the "super-accelerators" that consistently outperformed their competitors had simplicity scores that averaged 52% higher than their low-performing peers.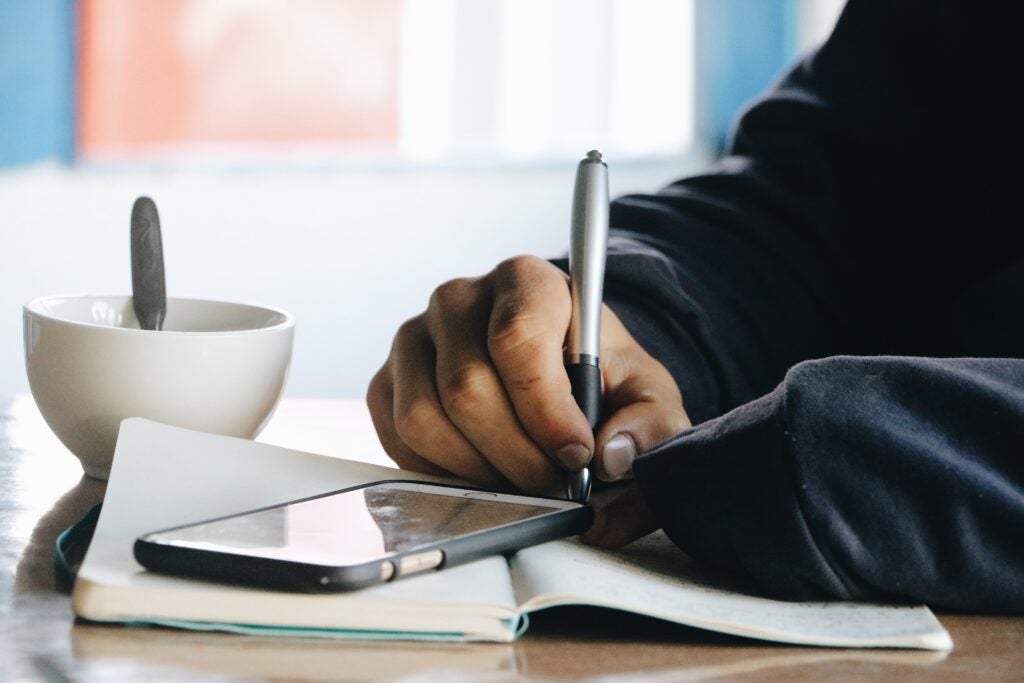 7. Engage through communication
This tip could also be called "No surprises." It's vital to engage employees and leaders throughout the process, and proactively communicate with all stakeholders. In her webinar, Woodrow makes the point that "culture can be delegated," and this is worth a few minutes' thought. In Harvard Business Review, leadership coach Deborah Grayson Riegel says, "When the senior leaders of an organization can't or won't delegate, the culture suffers." She also cites a study demonstrating "companies run by executives who effectively delegate authority grow faster, generate more revenue, and create more jobs."
8. Find a partner who is dedicated to your success
When you're choosing the right employee recognition platform, you should be asking questions throughout the decision-making process and hearing clear, compelling answers. You must understand how their product will ensure an exceptional employee experience, and see their dedication to making this happen. A dynamic partner will be able to show you a track record of success.
Achievers' Customer Success team is dedicated to help companies guide their employee recognition initiatives and inspire results. According to a recent Brandon Hall Group report, Achievers customers are:
107% more likely to give their culture of recognition a high rating than organizations that don't use recognition technology.
2.5x more likely to see increased employee retention.
36% more likely to see an increase in employee engagement.
3.6x more likely than customers of other providers to give recognition multiple times each month.
When you make a strong business case, you reach an obvious point where, as Breanne Woodrow says, your company "just can't say no." To hear her insights on each of the eight points listed above, access her webinar, "Top 8 Things to Consider When Building a Business Case for an Employee Recognition Platform."