Get engagement insights delivered to your inbox
Email address
With a mission to empower their employees and leaders and create remarkable in-store experiences, Coborn's chose to level-up their recognition and engagement strategy with a more holistic approach.
Coborn's operates 120 grocery, liquor, and retail locations and employs over 9,200 workers — most of whom are offline. As an employee-owned business undergoing rapid expansion through acquisition, Coborn's sought to continue to focus on their workforce by reevaluating their recognition and engagement strategy.
Coborn's began to search for a more effective and accessible way to:
Consolidate their disparate recognition and rewards programs into one tech-forward solution
Align to their core mission and values 
Create a culture of engagement through manager empowerment
To be successful, Coborn's needed a partner that would help them empower their employees, rather than impose a top-down philosophy.
Leveraging the tech-touch of Achievers

Coborn's selected Achievers for their thought-leadership, innovative technology, customer service model, and ability to support Coborn's evolving business.
First on their technology transformation to-do list was to get their new program, playfully named Kudos, up and running on the Achievers Recognize platform. The launch of this new social and points-based peer-to-peer program meant that employees could recognize and celebrate one another's important milestones — all while reinforcing Coborn's company values; New Category Ideas, Driving Sales & Results, Guest Focus, Teamwork, Safety & Wellbeing.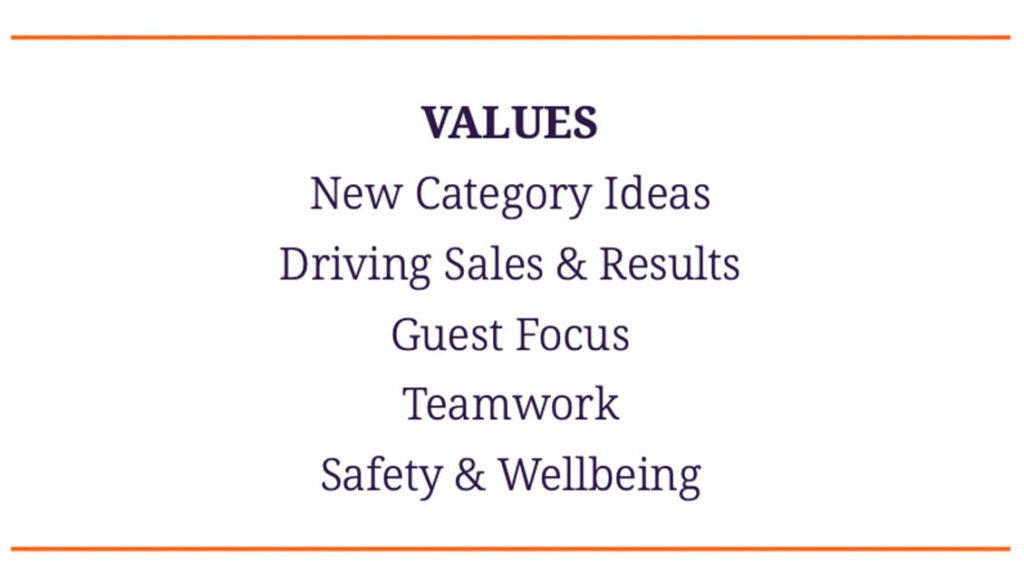 Coborn's company values
Another monumental benefit of the platform was its ability to facilitate communication directly to Coborn's largely frontline workforce — two-thirds of which do not have a company email address. Announcements, company updates, and timely information were all relayed through their Kudos program, providing their employees with mission critical information — particularly in times of crisis.
Layering technology to maintain culture
Maintaining the culture of a family-owned business while scaling operations meant layering additional technology to take Coborn's employee engagement strategy from traditional to top-notch.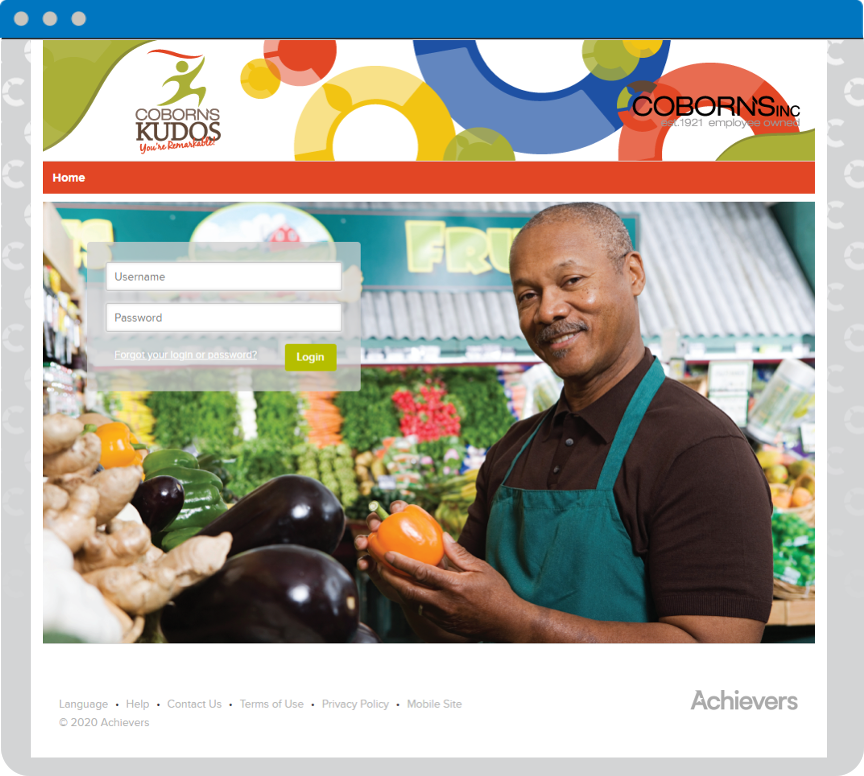 Coborn's Kudos program
The implementation of Coborn's recognition program garnered impressive results, such as a 93% overall activation and adoption rate, and an average of 1.7 recognitions received per employee, per month.
Excited by their program success, Coborn's was eager to build upon its momentum. Therefore, after a data analysis between Coborn's and Achievers revealed that managers who recognize more have less employee turnover, Coborn's implemented Achievers Listen — an end-to-end engagement solution that accelerates the employee feedback loop and provides data-driven insights and actions for managers.
With Achievers Listen, Coborn's could further empower their managers by providing them with a tool to help nurture relationships with their teams. Additionally, the Pulse survey feature — a set of 15 science-based questions designed to precisely identify factors that are impacting engagement — within Achievers Listen allowed Coborn's to sunset their annual engagement survey, a tool that had been ineffective for collecting timely employee feedback and offered no support to managers.
This marked shift in Coborn's listening strategy meant that they could now facilitate real-time employee feedback and deliver timely results for managers. Plus, Achievers Listen provided data-driven tools to help managers navigate the next steps after receiving employee feedback — Action Builder is a feature within Achievers Listen that provides a guided process for Coborn's managers to take action and support those critical manager-employee conversations.
Coborn's, ECI and Blackhawk Network Level-Up Their Employee Engagement with Achievers Listen
The power couple: Recognize + Listen
Coupling these two innovative HR technologies provided a notable and immediate positive impact for Coborn's. Achievers Listen had a direct impact on their recognition strategy and yielded cascading effects on employee engagement.
Insights gathered through Achievers Listen's quarterly Pulse Surveys revealed to Coborn's important information about the correlation between recognition and engagement:
Every single point increase (on average) in the 'Feeling Recognized' score on the Achievers Listen Pulse survey produces a 12% uptick in engagement
Teams receiving more frequent recognition have higher engagement scores
Teams who feel highly recognized are more committed to staying with Coborn's
Stores with lower turnover have higher engagement
Employees with more positive engagement scores feel more valued
These statistics merely scratch the surface of what has been an incredible recognition and listening journey for Coborn's. Read anecdotes and testimonials from Coborn's HR leaders in the complete case study.