Get engagement insights delivered to your inbox
Email address
Did you know 19 percent of remote employees report loneliness as their biggest challenge? Other challenges for remote employees include unplugging after work (22 percent) and feeling disconnected (over 50 percent). It's important for organizations to build team spirit and connection with their remote workforce, especially during times of change. Failing to do so will result in increasing levels of disengagement, or worse, losing top talent. Below, we share six tips on how to make remote employees feel included.
1. Take advantage of social media
You don't have to invite colleagues to be your friend on Facebook, but team members can interact through LinkedIn groups, WhatsApp team chats, or a Yammer community. You can encourage employees to use these platforms to post any updates and start conversations with colleagues. Social media is a fun tool for employees to leverage and can be a nice addition to make remote employees feel included.
2. Encourage casual chats
Remote team members don't have a chance to chat in the kitchen or at someone's desk, so they often miss out on the "How was your weekend?" conversations that help build connections and common ground within a team. Make time at the beginning of every virtual team meeting to catch up and have fun conversations about topics outside of work. Encourage team members to do the same in their calls with other remote colleagues.
3. Use calendars effectively
In the office, you can get a sense if someone doesn't want to be interrupted. They might have headphones on or are just "giving off that vibe." You can't tell with remote workers as much. Encourage the whole team to use their calendar effectively by blocking time out if they need time to themselves. This lets other team members know when they're busy and time becomes protected.

4. Make time for fun
Make remote employees feel included by encouraging team members to engage in some fun and bring out their competitive spirit. Ideas could include playing an online game together, organizing a trivia quick, hosting a virtual happy hour, or doing a "guess who" with facts about each other. With the ability to easily jump on a video call in a matter of seconds, bring remote employees together for fun virtual hangouts.
5. Share and celebrate successes
According to the 2020 Engagement and Retention Report, 58 percent of workers said their manager relationship would improve with more recognition and 91 percent "strongly" or "somewhat" agreed recognizing their colleagues makes them feel happier at work. Celebrate and share successes and wins on a regular basis with an employee recognition program. Cultivate a culture of appreciation and show remote employees that you're grateful for their everyday contributions and accomplishments. It can be difficult for people to feel noticed when they're working remote; address this issue head on by giving employees the ability to easily send and receive recognitions to another on a robust recognition platform. You can even enable employees to tie their recognitions to company values. Recognition can be the bridge for your remote employees to spread appreciation and build a strong sense of community.
6. Gather employee feedback
When it comes to how to make remote employees feel included, make it your priority to gather their feedback and take action on it. Let them know your company wants to hear their feedback and is available to listen. Give remote employees easily accessible pathways to share their feedback, whether through employee feedback tools, pulse surveys, and/or chatbots. Employees want to feel heard and 64 percent want access to an always-on feedback tool. Remote employees will feel more connected to your organization if they're encouraged to share their feedback and see results.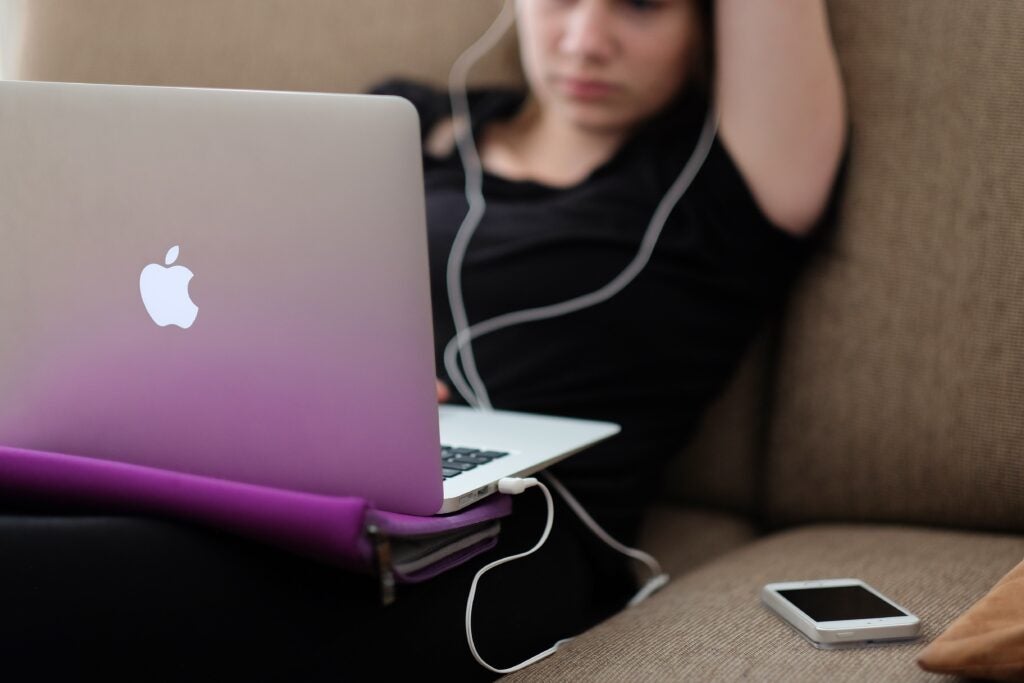 Make remote employees feel included from day one
Whether your remote employee is a new hire or a long-term hire that is transitioning, remember to make the person feel included from day one. Be available to answer any questions and make the extra effort to say "thank you" for a job well done. Employees are looking for connection and belonging, and more so when they're remote.  To learn more about the evolution of connection and need for belonging, access our webinar recording.