Get engagement insights delivered to your inbox
Email address
When we face challenging times (in our current case, a global pandemic), it's important to put an extra spotlight on appreciation and support those around us. William James, American psychologist and philosopher, once said:
"The deepest principle in human nature is the craving to be appreciated."
Appreciation should be practiced all year-round, and especially during times of change and uncertainty. As we face challenging times and a global pandemic, we must keep in mind the people that help us move forward, including the front-line workers in the healthcare industry, grocery industry, and delivery services industry to name a few. We can't neglect to appreciate the heroes that inspire us every day; especially when, according to a recent Achievers survey, 82 percent of workers said they wish they received more recognition for their work.
Below are 10 ways to spread appreciation during challenging times.
1. Appreciate people as a team
When challenging times arise, people must unite and find strength together. Take the time to recognize people as a team and spread words of appreciation for their collective efforts. It takes an army to get certain things done and major accomplishments are rarely always achieved by the hands of one person alone. Make it a habit to recognize group efforts – it will boost team morale and encourage teamwork.
2. Appreciate people individually
Equally important to appreciating people as a team is appreciating people individually. People want to feel valued for their individual contributions. Ask yourself, "Are you recognizing others enough?" It's a key question to ask yourself given 60 percent of workers want to be recognized more frequently than they are. If you see others going above and beyond or offering their help, take the time to show your gratitude and shine the spotlight on them.
3. Recognize the helpers
Mr. Rogers once said:
"In challenging times, we can find comfort in looking for the helpers."
When we face times of crisis, it's inspiring to see helpers on the front lines every day, assisting where they can. There are also numerous helpers behind the scenes that we might not always see, such as the ones setting up tools in place, managing process flows, and motivating others. During challenging times, we need to appreciate all the helpers, both the ones on the front lines and the ones behind the scenes.
The Power of Employee Appreciation :A Guide to Making Recognition a Core Part of Business Strategy
4. Make it frequent
If you're going to make recognition an annual one-time occurrence, it won't have a lasting impact. In order to spread appreciation, you need to make it frequent. Make it a priority to frequently recognize others for their various efforts. As a start, try to make it a habit to thank someone every day. For example, you can recognize a helper today and recognize a supportive friend tomorrow. During challenging times, there is always someone who is going the extra mile and deserves appreciation.
5. Add a personal touch
I'm a big fan of quotes (if you can't already tell), so here's another one for you. Bill Walsh, American football coach, once said:
"Nothing is more effective than sincere, accurate praise, and nothing is more lame than a cookie-cutter compliment."
Nobody wants the exact same "thank you" message that was sent to one hundred other people. Avoid using a generic template when giving words of appreciation. Add a personal touch and make your recognition specific when it comes to describing the behavior demonstrated. It will be more meaningful and show that you've taken the time to be thoughtful.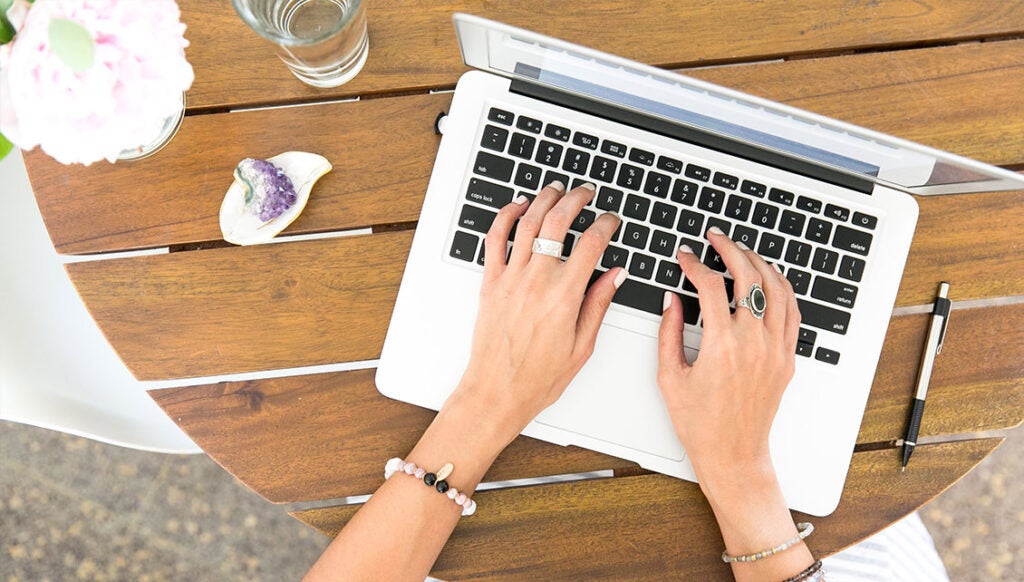 6. Build relationships
Recognition goes beyond just celebrating work accomplishments. Recognize the progresses made in someone's work life and personal life. Take the time to build relationships with others and learn more about their interests, family, friends, and personal accomplishments. Don't limit your appreciation – you can appreciate anyone for anything.
7. Encourage managers to participate
In our recent survey, we asked 1,000 consumers, "Which of the following would make you feel the most appreciated at work?" Survey results showed that nearly one in three Americans want recognition from a manager or colleague. Furthermore, 50 percent of employees believe being thanked by managers not only improved their relationship, but also built trust with their higher-ups. Encourage managers to spread words of appreciation to their team on a regular basis. Given managers account for 70 percent of variance in employee engagement, a manager's words of appreciation can make a massive impact.
Pro tip: If you're a manager, access top tips from Jeff Cates, CEO and President at Achievers, on how to become a recognition champion.
8. Get your hands on the right tools
If you want to spread appreciation, get your hands on the right tool stack to help. For starters, implement a robust recognition and rewards platform that allows people to easily send and receive recognitions. You can leverage both monetary and social recognition, and have users redeem their points for rewards. Or consider implementing a tool focused on employee listening. With an employee listening tool, you can easily gather feedback and ask employees what forms of appreciation they value the most.
Pro tip: If you have a recognition program in place or looking to build one, check out recognition programs that work.
9. Jump into other recognitions
You don't always have to be the recognizer or the recognized to spread appreciation. Jump into other recognitions by adding a positive response and giving an extra high five. If you see a recognition on a digital platform, consider adding a comment or clicking the "like" button to show your support.
10. Give back
During challenging times, it's important to give back and encourage others to do the same. The act of giving back brings people together to contribute towards the same good cause. Whether it's a specific charity or someone in need, offering your time and donations can strengthen the community. With the Achievers recognition platform, you can leverage points-based recognition so employees can donate their points to specific charities.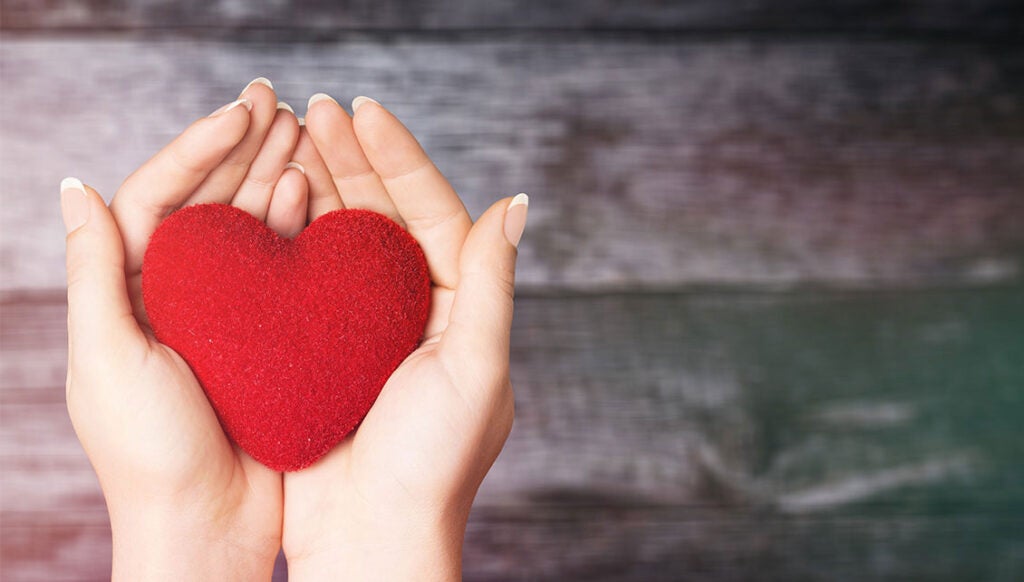 The list doesn't stop at 10
Don't limit your displays of appreciation to just this list of 10. If you're looking for more ways to spread appreciation during challenging times, simply ask people for their feedback. Directly asking others for their thoughts on whether or not they feel underappreciated and what you can do to make them feel more valued can help spark new ideas.
Final thoughts
Harvard Business Review (HBR) recently shared an article covering, "What Your Coworkers Need Right Now Is Compassion." I completely agree with HBR and as we face challenging times, it's important to take it to the human level and put a strong emphasis on compassion. Be compassionate towards those around you and spread appreciation across the board, to not only your coworkers, but also your family, friends, the helpers, and everyone else involved.
Are you ready to spread appreciation? Appreciate someone today by customizing and sending an Appreciation Card.