Get engagement insights delivered to your inbox
Email address
As the trend towards globalization accelerates, it brings with it new HR challenges. The number of large multinational enterprises worldwide (with revenues of at least $200 billion) is expected to reach 13,900, with uncountable numbers of smaller organizations also building networks across borders. "The psychological and emotional reaction people experience when participating on these teams can sink its effectiveness." This warning comes from Andy Molinsky, a global business consultant and Brandeis University professor, writing in Harvard Business Review. At Achievers, we demonstrate every day that team alignment is possible regardless of geographic distance through a global employee engagement program. Here are the five keys to making this type of program a success.
Listen to your employees
When your workforce is spread across time zones, it's essential to make sure you're listening to everyone. Andy Molinsky states, "Employees far away from headquarters often have less access to the team leader. As a result, they may have a harder time getting their concerns noticed and attended to." When you keep an active listening channel always open, and combine it with brief pulse surveys, you'll maintain a clear awareness of how each individual team member is doing. Engagement depends on each employee feeling valued, and if you can't be there to walk past their desk every day, you should do the next best thing: Use HR technology to reach out and connect. A single-click daily poll and confidential questions about how everyone is doing is a way to cross the cultural divide and help global employees feel safe about expressing their needs.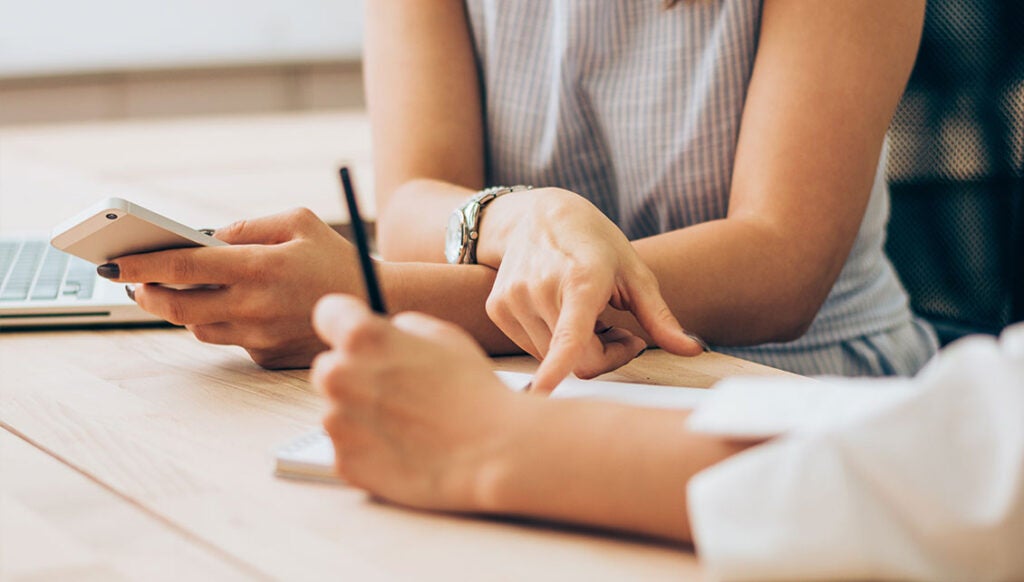 Personalize your actions
One benefit offered by an active listening interface is that you receive a clear blueprint for taking personalized actions. Personalization is vital in today's workforce, and it becomes even more important when you're managing a team that's spread across time zones and cultural norms. An incentive that works well for a 55-year-old employee in San Francisco may not be all that attractive to a 25-year-old worker in Delhi. Your company benefits from a diversity of skill sets, but successfully running a global company means building a sense of community across your entire workforce. The right advanced technology recommends personalized bite-sized actions that you don't have to spend a lot of time trying to figure out from scratch. As you build out your global employee engagement program, think about new and creative ways to personalize your actions.
Build community with recognition
Team-building is all about mutual recognition. When employees have the opportunity to give each other recognition, it clearly communicates the fact that everyone is working together. Digital celebration cards and reward points can flash across the globe in a matter of seconds, bringing a sense of unity and belonging throughout your company. Scotiabank is a great example of this phenomenon. With 90,000 global employees, and locations in North America, Latin America, the Caribbean and Central America, and the Asia-Pacific, company-wide engagement was an ongoing challenge. After instituting their Applause 2.0 recognition program, powered by Achievers, Scotiabank decided to up their recognition game by adding an annual 2-week Pay it Forward campaign. During the campaign period, employees were empowered to express appreciation to their team members with reward points. The results demonstrate how the right channel can build a powerful sense of community, regardless of location. During the most recent Pay it Forward campaign, employees sent over 47,000 recognitions, and worldwide employee activation of the platform reached 86 percent.
Be inclusive when scaling a global employee engagement program
Scaling a global employee engagement program remotely, and attracting the participation of workers across the world definitely poses some challenges. The concept of inclusiveness — making sure everyone has equivalent access from day one — is key to scaling the right way. Deloitte's Global Human Capital Trends report found that that "65 percent of CEOs rated "inclusive growth" as a top-three strategic concern, more than three times greater than the proportion citing "shareholder value." The researchers note that "organizations today are increasingly judged on the basis of their relationships with their workers," and that large corporations are becoming "social enterprises." Inclusiveness refers to more than simply location: 50 percent of respondents in Deloitte's survey report that they employ a large number of contract workers, while 23 percent utilize the services of freelancers. In the U.S., the survey reports, 40 percent of employees now work in some kind of alternative work arrangement, and these trends are growing globally. The Deloitte report emphasizes "To drive real value through the new workforce ecosystem, organizations need to understand how to appeal to and engage with workers of all kinds."
Also, Gartner research reveals that inclusive teams unlock diversity benefits by improving team performance by up to 30 percent in high-diversity environments. With a global employee engagement program focused on inclusivity, your organization can address the workforce's need for connection and belonging while strengthening your bottom line.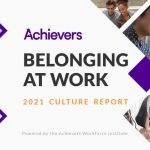 Partner with the right team
To successfully launch a global employee engagement program, you need to partner with the right platform. Countless HR companies present convincing websites, so it's important to look at track record and industry reputation. Achievers won gold and silver awards for customer service at the Stevie Awards three years in a row. "Independent professionals around the world have agreed that [the winners'] accomplishments are worthy of our public recognition," according to Stevie Awards President Michael Gallagher. At Achievers, we have a dedicated CSM team that helps customers every step of the way, from strategy, campaign building, program metrics, and more.
Integrating a new employee engagement program into a global enterprise must be approached in a thoughtful manner, with clear awareness of what's at stake. HR professionals need a clear understanding of the numerous factors to take into account when instituting such a program, and the tried-and-true strategies to be aware of. Download our General Motors (GM) case study to gain an overview of best practices, as we unpack exactly how GM's global employee recognition program drove engagement throughout their entire workforce community.