Get engagement insights delivered to your inbox
Email address
Remote work is becoming a norm and there are many positives that come with remote work. On average, businesses save about $11,000 per year for every employee they shift to remote work status, according to Global Workplace Analytics. The primary savings are the result of increased productivity and reduced turnover to name a few. At the same time, individual workers save between $2,000 and $4,000 annually by working at home. Remote workers also report better work-life balance (91 percent), stronger focus/productivity (79 percent), and less stress (78 percent). With flexibility listed as one of the highest ranked benefits by millennials, how do we keep remote employees engaged?
As an HR professional, it's important to motivate, align, and engage your remote employees. You may wonder what happens to team morale and employee engagement if your workers don't have face-to-face interaction in a shared office space. Don't let this doubt your belief in the power of remote work, because Gallup research finds that employees who spend at least some time working remotely are "more likely to feel engaged in their jobs than those who never work remotely." Here are 5 management tips on how to keep remote workers engaged and motivated:
1. Let workers control their schedules
Once you've taken the leap of letting people work remotely, it's not that big a step to allow them to set their own schedules. Does one employee prefer to work from 6 p.m. to 2 a.m? Except for certain deadlines or teleconferences, that schedule most likely isn't a problem. You won't maximize your employees' well-being from telecommuting if you still require them to clock in every day at exactly 8 a.m.
It's important to keep in mind that the worker's home environment is less controlled than an office, and the person may have to break away to attend to kids, pick up personal phone calls, or deal with a kitchen emergency. A positive side of remote work is that it helps people balance the demands on their time.
Dustin Grosse, COO of ClearSlide, offers this advice to managers of remote workers: "Rather than micromanaging when they're getting the work done, focus on what they're consistently achieving." Grosse points out that giving people more control over their time will result in happier and more engaged workers.
2. Work on building an active employee community
The biggest problem when it comes to how to keep remote employees engaged is addressing the sense of isolation one might have from the larger group. Your management efforts should be directed towards bringing people together and nurturing employee happiness. One way to do this is to make sure team members have a chance to talk together in various online channels, whether through email, messaging systems, web conferencing tools, or a peer-to-peer recognition platform. Give your remote employees the tools they need to communicate with their peers and managers easily.
Today's remote communications platforms offer sophisticated collaboration tools and vibrant opportunities for conversations that feel like everyone's in the same room together. Creating an opportunity for employees to share their feedback at any time of the day (whether through an online feedback tool or chatbot) is also a valuable way to build a connected environment. Gathering feedback and listening to your employees is enormously valuable in strengthening employee motivation and building relationships centered around trust and empowerment.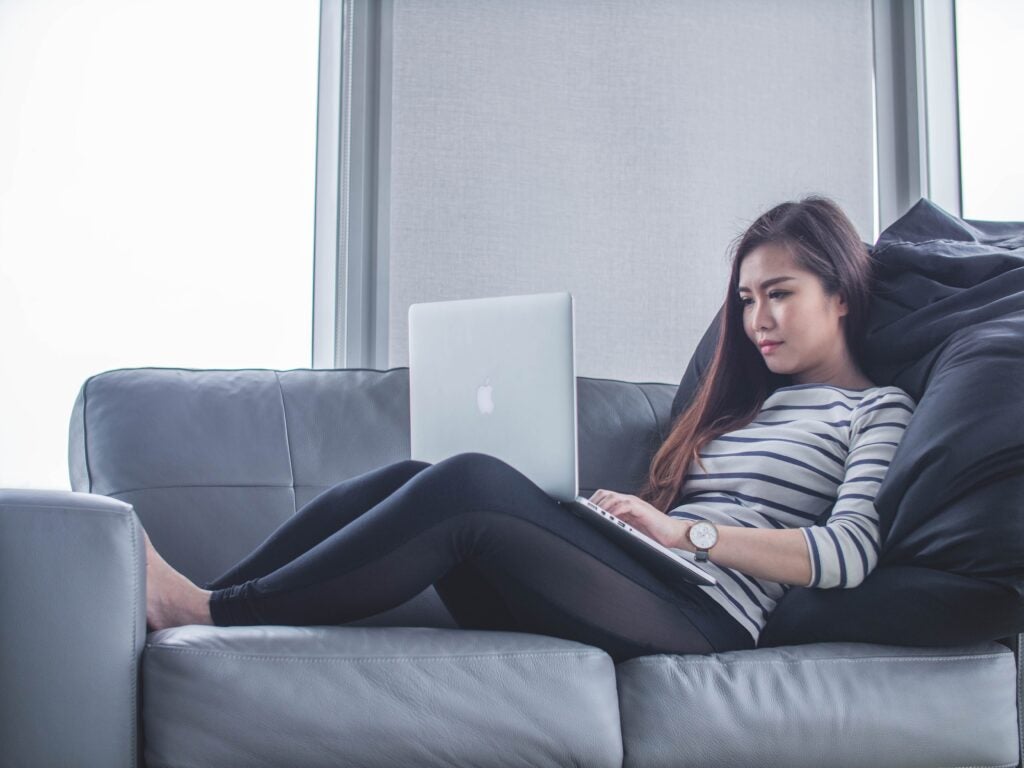 3. Facilitate virtual company-wide meetings
Company culture is key to the identity of your brand, and it can be impacted when team members are geographically separated. Writing in Entrepreneur, leadership coach Beth Miller notes that "as a company grows it gets harder to keep everyone aligned to the vision while maintaining your culture." She notes that regular quarterly meetings of the entire organization are beneficial to employee retention and overall productivity. It's also important to sponsor occasional fun virtual hangouts to make sure all workers feel included and a part of the organization's culture. Your virtual hangouts can include open Q&A sessions, leadership office hours, team meet and greets, and spontaneous one-on-one coffee chats.
While workers may be teleconferencing with their own team members on a frequent basis, they probably have minimal face time with people in other departments. Setting up a culture initiative such as virtual one-on-one coffee chats gives employees the opportunity to meet team members outside of their direct department. This encourages employees to build relationships with employees across departments and geographic locations.
4. Invest in professional development
Offering professional training and development to your remote workers is a substantive way to recognize the value of their contributions, and to keep them engaged and enthusiastic about working for you. Whether through individual mentorships, the chance to attend remote webinars, or tuition assistance for in-depth online education, you can keep your telecommuting staff on a solid path to career advancement.
Did you know 40 percent of employees who receive poor job training leave their positions within the first year? Avoid high turnover from remote and non-remote employees by offering valuable professional development and online training programs. Also, with a company culture of promotion from within adds power to your employer brand.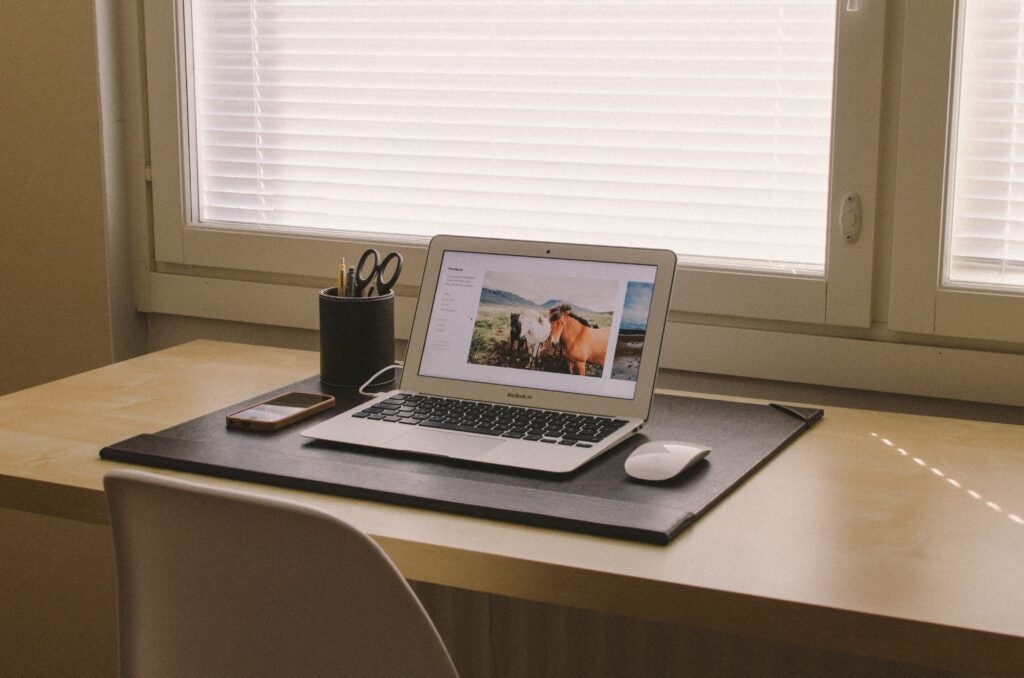 5. Keep remote employees engaged with recognition
When your employees go the extra mile, it's important to recognize them. With advanced recognition tools, employees can easily recognize others from anywhere. There's no excuse to not recognize the great work of your remote workforce. Employee recognition and rewards take on a great sense of importance when workers are geographically distant, since it shows employees their extra effort truly makes a difference. In fact, recognition has the biggest impact on employee engagement.
According to a recent Achievers report, "lack of recognition" is the third biggest reason people say they are or would consider leaving their jobs and 82 percent of employees wish they received more recognition for their work. Employees crave recognition and giving them the opportunity to frequently send and receive recognition encourages a culture of appreciation. Recognition not only improves employee engagement, it also positively impacts your company's bottom line. With social recognition, your company is four times more likely to improve stock prices and twice more likely to improve NPS scores and individual performances.
Pro tip: Start engaging every employee with frequent recognition and rewards. To learn more, access our webinar recording, "Recognition That Works: Driving Amazing Engagement and Boosting ROI."
Are you ready to engage your remote employees? Get started with our top five tips above and build an action plan with our guide, "The New Digital Workforce: A Guide to Engaging Today's Employees." With our guide, you will be able to effectively support employees through the new world of work.

Discover how The Very Group is engaging their on and offline employees with their Shine employee recognition program. Thank to Shine and its associated initiatives, The Very Group's engagement survey has seen a 17 percent increase – from 67 percent to 84 percent. Learn more by accessing The Very Group's Case Study.