Get engagement insights delivered to your inbox
Email address
A diverse team is no longer a simple aspiration. It's the cornerstone of a strong and successful business. Diverse companies enjoy 2.3 times higher cash flow per employee and a BCG study found that companies with diverse management teams had a 19% increase in revenue compared to their less diverse counterparts. If you're looking to build a more diverse and inclusive workplace and maximize your business potential, start ramping up your diversity training strategy.
Increasingly, organizations of all sizes are investing resources into training and building comprehensive programs. In fact, according to a recent L&D Report compiled by findcourses.com, 57% of organizations make their diversity training obligatory for all employees. Below, we dive into what diversity training is, why it matters, and how to develop an effective program.
What is diversity training?
Diversity training is not just PowerPoint slides with statistics on the makeup of your organization. It's teaching your team how people from minorities and different communities have life experiences and ways of looking at the world that can add value and insight to your organization.
Great diversity training isn't tokenistic. It seeks to make organizations look more like the society in which they operate. Great training should incorporate members of your team who are from minority backgrounds, including those who are an ethnic minority, religious minority, or LGBT.
Why diversity training is important
Training can boost team cohesion. This isn't simply because your team has trained together, but also because your team will come to better understand one another. In order to enhance this common ground of understanding between individuals, it's necessary to acknowledge cultural differences. Things that might seem unusual, even rude, to someone from one culture can come to be understood and respected by someone from another culture.
Great diversity training doesn't just benefit team cohesion and employee morale, it can also strengthen your company's performance. According to the L&D Report, companies that saw sustained growth were 72% more likely to have high levels of diversity amongst their employees, as well as a robust diversity training program.
Effective diversity training can quite literally equal better business.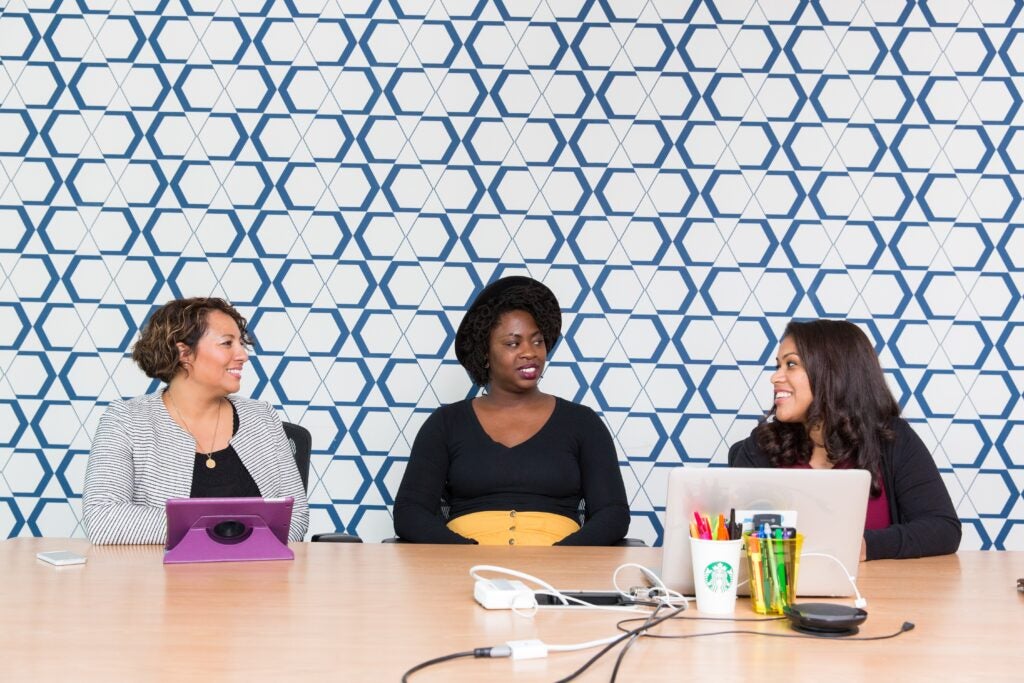 How to build an effective diversity training program
With all the benefits that diversity training can bring to your organization, it's clear that a program is worth the investment. Here are some top tips on how to build an effective diversity training program at your workplace.
1. Leverage data
Data is key. Research published in the Harvard Business Review found that "regularly collecting and reviewing data will let you know how your programs are performing, so you can make adjustments." Regularly gather data and look for insights to improve your program. Every company is different and it's important to gather feedback from your employees to get their input on weakness and strength areas regarding your program; their feedback and additional data on attitudes and behaviors can help navigate your program in the right direction.
2. Reinforce company values
Incorporate company values into your program so employees understand what your company believe in and the type of culture your organization strives for. In fact, over 74% of employees consider it "very important" to work for a company with defined core values. Make sure that your program clearly represents the values your organization upholds and is built around inclusivity and empathy. 
3. Partner with diversity specialists
Diversity trainers and consultants often have lived experiences. They understand the importance of great diversity training first-hand and can share best practices and tips that worked across other organizations. Many training providers have in-house diversity specialists. If you're unsure where to begin your search for the right partner, check out this diversity, equity, and inclusion training vendor list.
4. Ensure your program isn't tokenistic
Diversity training should be a celebration of the experiences and value that diversity brings to your organization. You can ensure your program is delivering on its promise and intention by asking your team to share their input in an employee engagement survey. For example, you can ask whether or not they feel that your organization's diversity training is truly reflective and forward-thinking. Make your surveys anonymous to create psychological safety in the workplace and encourage employees to share their honest feedback.
Get started
Diversity training isn't just a "nice-to-have" when it comes to building a great company culture, it's a need. Having a successful program in place strengthens employee relationships, aids understanding, and leads to better team cohesion, collaboration, and business results. As you build out your diversity training strategy, remember to reach out to your employees and include them in the process — their involvement can vastly improve your program's success and the employee experience.
To learn more about how to create an engaging employee experience, access Achievers' white paper, "Personalization: The Missing Link in Employee Experience."

Do you have any thoughts on this article? Share your comments below.