Get engagement insights delivered to your inbox
Email address
Most companies transitioned to a remote team during the start of the COVID-19 pandemic, and many will maintain this shift permanently, even after the pandemic ends.
There are many benefits to going—and staying—remote. In fact, one study by Global Workplace Analytics found that employees save between $2,500 and $4,000 per year by working remotely because of lowered gas, parking, food, and wardrobe costs. Companies can also save with lowered utility bills and real estate costs.
However, these benefits only actually benefit the company if the remote team is actually productive. As Neil Duncan, vice president of VirtualHeadquarters.com LLC, explains in "How to Manage Remote Employees Better":
"Despite the advantages offered by remote work, there are a handful of drawbacks to the practice too. For example, if an employee isn't working as desired, the manager cannot simply call them in to their office for a 'chat.' Workplace productivity can suffer if your company does not have set remote work policies and your managers haven't undergone necessary training to manage remote workers."
Fortify your remote policies with these five tools, meant to help you empower your remote team to reap the benefits of remote work, while also staying productive and motivated no matter where they are.
1. Employee recognition
Employee recognition tools help motivate employees through frequent words of encouragement and support. When employees feel seen and heard, they're more connected to their work. This sense of belonging is particularly important to remote teams. In a survey of more than 1,100 remote workers, 40% said they aren't recognized enough during COVID-19. And in a recent Achievers report, 90% of workers say when they receive recognition, it motivates them to work harder.
You have to remember the saying, "What gets recognized gets repeated." In fact, 92% of workers agree when they're recognized for a specific action, they're more likely to take that action again in the future. Employees will continue the desired behavior and strive to make it a company standard if they're praised for their hard work. A tool like Achievers Recognize, an award-winning employee recognition program, enables employees to easily send and receive recognitions in real time, even if they're remote, making it easier than ever to empower your team to stay productive.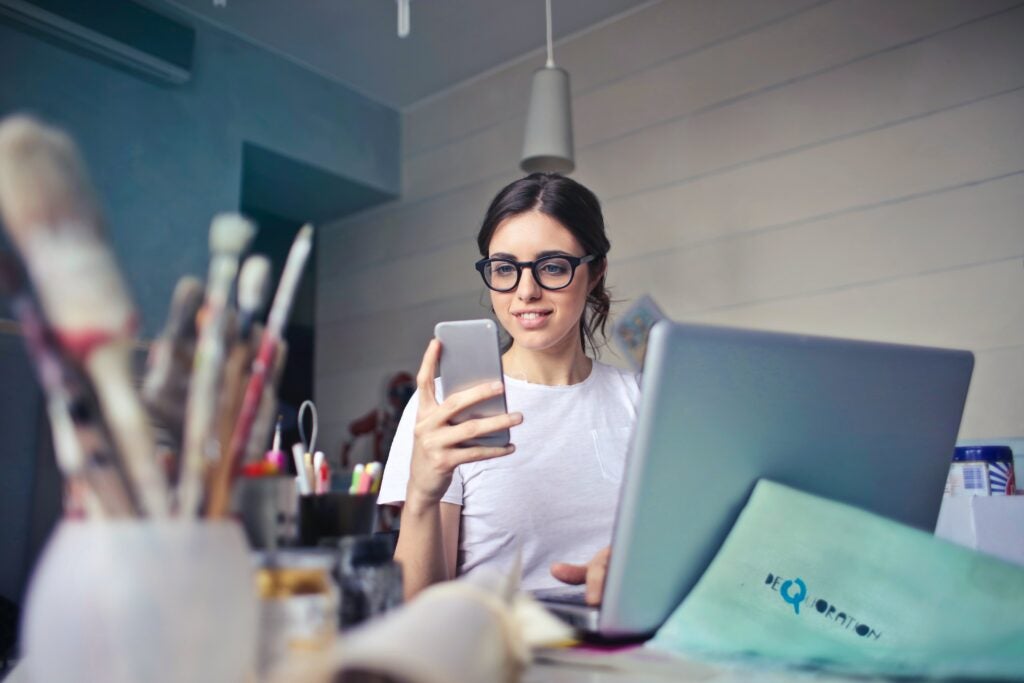 2. Time management
If your team members need to jump between projects and handle work from multiple clients, time management tools help you track where the hours go each day. Not to mention, time management tools encourage your employees to set aside hours for different clients along with basic, yet essential, tasks like team meetings and email responses. Check out some of the best time management tools of 2020.
Conversely, time management tools also often have some reporting functionality, allowing you to stay aware of how your remote team is using their time. But don't just think about in-office or at-home time management. If you have employees on the road, GPS tracking tools allow you to track how productive employees are while on the go.
Finding a solution, however, can be challenging. With just a few stand-out brands on the market and instead, a wide range of lesser-known options to choose from, Timeero did some work to help you find the best GPS time management solution:
"My team and I have reviewed more than 1000 reviews online and offline. We've spoken to more than 700+ business owners both users and prospects, looking for GPS tracking apps. I have also spent hours testing many of these GPS tracking apps, including doing test drives."
You can find the results in their blog post, "5 Best GPS Tracking Apps of 2020." Consider the best time management options for your team, both on and off the road, to empower them to stay productive.
3. Employee feedback
You may be worried that feedback will slow employees down thanks to hurt feelings or frustration. When done right, however, it can be a crucial tool in boosting productivity. As Joe Hirsch, managing director of Semaca Partners, explains:
"Rather than relying on a feedback hierarchy, managers should consider a partnership model that distributes power and increases two-way conversation with their employees — leading to a more authentic and revealing feedback experience that fosters trust, flows with the rhythm of work, and sets the conditions for positive, lasting change."
Taking it a step further, a specific feedback tool can make it easier for you to empower your remote team from afar while also encouraging them to share their feedback with you.
A dedicated channel for feedback makes these conversations a two-way street: employees can address their concerns while managers can take action on feedback to show that they're really listening. A continuous listening approach provides a clear way to improve productivity while encouraging employees to share ideas. Using a feedback tool like Achievers Listen can help your organization gather employee feedback on a regular basis through pulse surveys and an always-on feedback channel. Even better, the tool has an Action Builder feature that empowers managers to take actionable next steps on feedback to meet your employees' needs.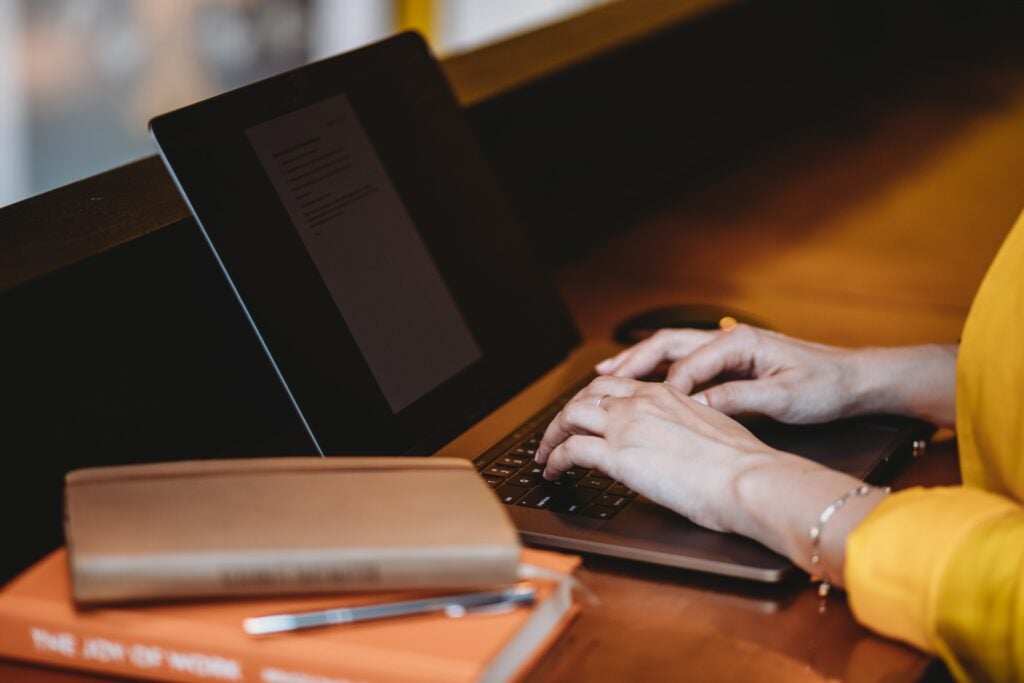 4. Project management
Is your team overwhelmed by email threads, spreadsheets, and pages full of client instructions? You're not alone. In fact, the Institute of Leadership and Management found that 88% of remote workers struggle with inconsistent working practices and miscommunication. Not to mention, 83% report feeling overwhelmed by emails.
Project management tools ensure that not only is there consistency with how projects are managed—and therefore teams can be more productive—but they also reduce the feeling of being overwhelmed. With all tasks organized, and each team member aligned on their responsibilities and timelines, you can empower your team to stay on track and in the know.
Consider all your options by browsing some of the best project management software available in 2020, as outlined by The Digital Project Manager.
5. Social communication
In the same way that your remote team wants to be recognized and receive feedback, they also crave connection. Sarah Tobin, talent development leader at Calm, explains:
"Without a sense of community and inclusion, we aren't creating an open, safe space to bring those ideas to the table—and we're missing out on the innovations and problem-solving this could bring us."
Prioritize productivity by building an inclusive work environment and empowering employees to connect deeper. It's through these connections that trust is built. The greater the trust, the more likely employees are to share their ideas, voice their concerns, and fight for what they care about.
All of these factors lead to great productivity and business success—a win-win for everyone. Invest in a new company social tool or check Zapier's rundown of the 5 best team chat apps.
Empower your remote team with the right tools
Empower your remote team with the tools they need to communicate, connect, and collaborate—regardless of where they are. If your company will be staying remote for the foreseeable future, this is something you can't overlook. Lead your team during these challenging times by setting everyone up for success with the right tools.
To learn more about how to empower your employees, access Achievers' white paper, "Empowerment and Trust: The Keys to Employee Engagement."